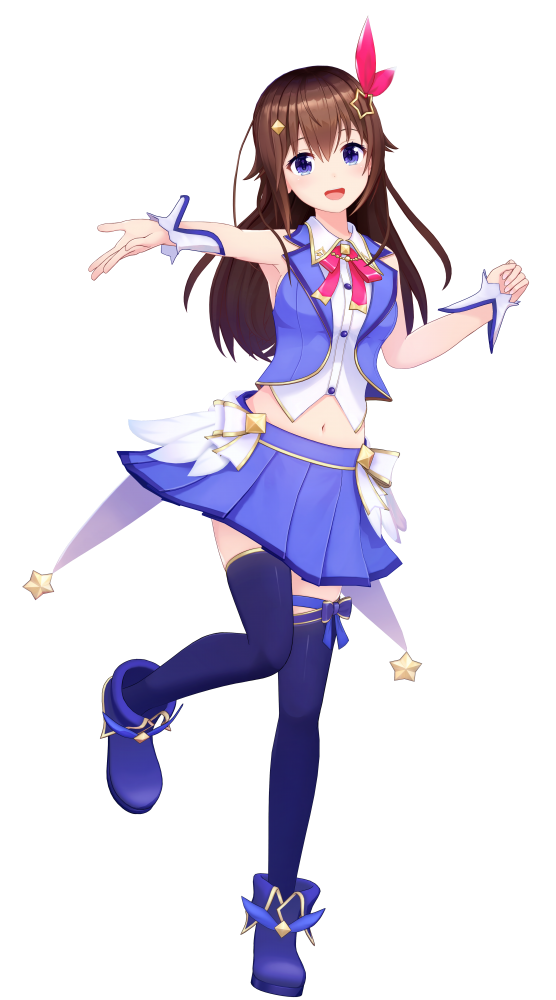 Tokino Sora
ときのそら
"Hey, Sora-tomo! How are you all doing? It's me, Tokino Sora!"
hololive Production's first virtual idol, debuting on September 7, 2017. She loves horror games and singing, and has always dreamed of performing in Yokohama Arena.
She signed a record deal with Victor Entertainment in March 2019. She is active in various forms of media, such as appearing in Watanuki-san Chi no and hosting Sora Ao to!, a radio show.
She held her first solo concert, Dream!, on October 6, 2019, taking one step closer to her ultimate goal.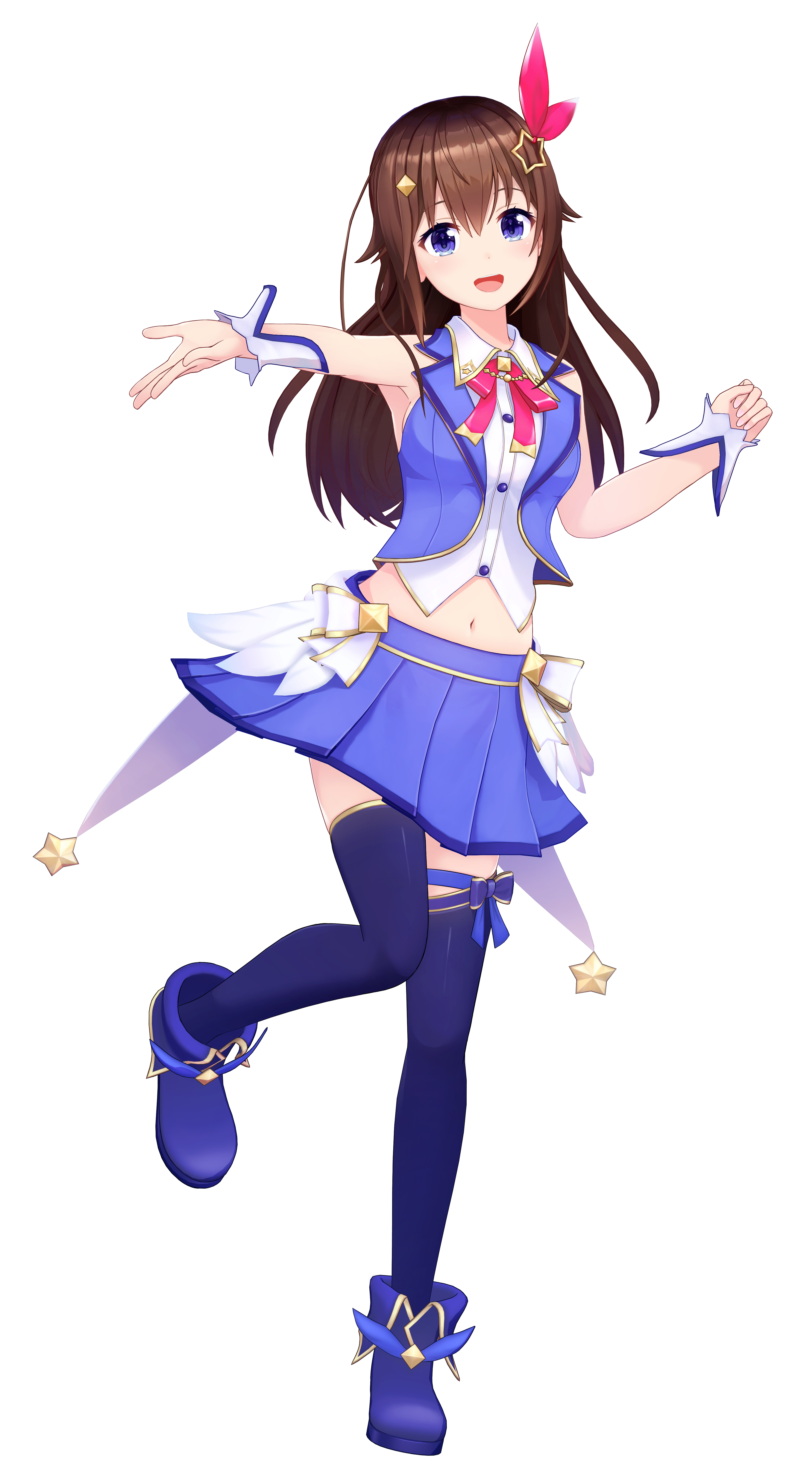 DATA
Birthday

May 15
Debut Stream

September 7, 2017
Height

160 cm
Unit

hololive Generation 0
Illustrator
Dream

To perform a solo concert in Yokohama
Fan Name

Sora-tomo (Sora's Pals)
Hashtags

Stream Tags: #ときのそら生放送
#ときのそら実況するってよ
Fan Art: #soraArt
Catchphrases

"Sora-tomo," or "Sora's Pals," a name given to her fans.
"Nun-nun," a sound she makes when agreeing and nodding along or to pump herself up.
 Appears frequently in stream chat along with the emoji(๑╹ᆺ╹)
Regular/Specialty Streams

Singing streams and chill gaming
Hobbies

Karaoke, collecting temple stamps, rhythm games
Likes

Sweets, Chinese food, cats, Vocaloid
Special Skills

Clearing horror games without batting an eye
HISTORY
– 2018/11/3

Appeared in NicoNico Super Party 2018
・Appeared in RAGE Virtual YouTuber Grand Prix ~2018 Summer~
・Appeared in RAGE Virtual YouTuber Grand Prix ~2018 Autumn~
– 2019/1/2

Appeared in NHK Virtual Nodo Jiman (Show Off Your Vocal Chords)
– 2019/3/4

Released EP My Loving
– 2019/3/27

Released Dreaming!, her first album
– 2019/4/24

Featured in VTuber compilation IMAGINATION vol. 1,
performing Sekai wa Koi ni Ochiteiru, arranged by Yunomi
– 2019/4/27

Appeared in NicoNico Super Kaigi 2019
・Its a Virtual&Real Pop World!
・Solo concert Dream!
– 2020/2/15-16

Appeared in Anime & Game Festival NAGOYA2020
– 2020/4/18-19

Appeared in VTuberFesJapan@NicoNicoNet Super Kaigi 2020
– 2020/5/15

Released birthday single Aozora no Symphony
– 2020/10/21

Released album ON STAGE!