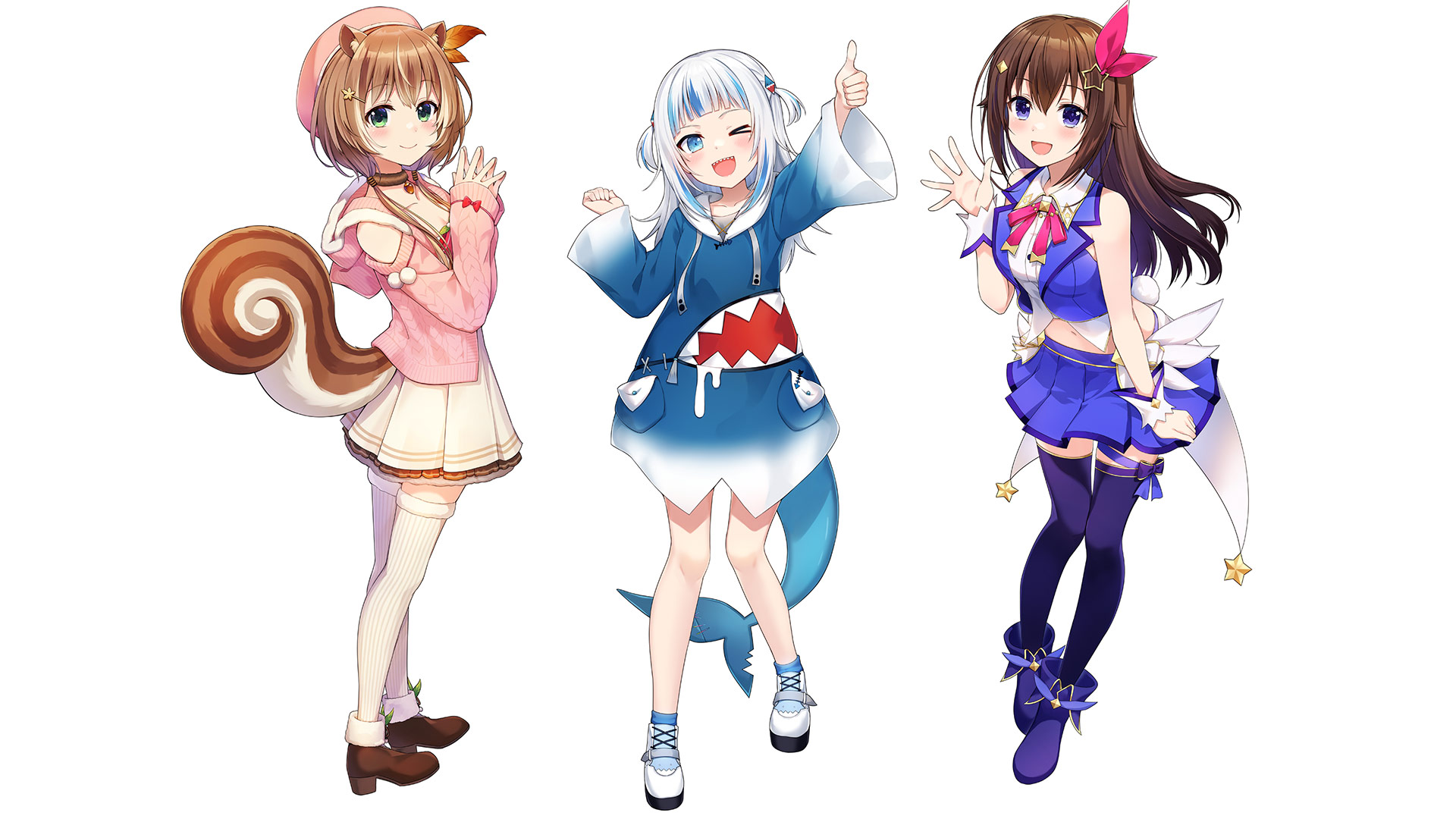 2022.06.22

hololive production Unveils the Lineup for Anime Expo 2022

COVER Corporation (Chiyoda-ku, Tokyo; CEO: Tanigo Motoaki) has announced that we will be attending Anime Expo 2022, which is to be held in Los Angeles from Friday, July 1st, to Monday, July 4th, 2022.
At our booth, we will have new merchandise of the hololive Meet ambassadors, and various other items are for sale.

The official hololive production booth will be located at #4606. Check out the details below and please be sure to visit the "hololive production" booth by COVER Corp.
Event Summary
Event Name: Anime Expo 2022
Venue: Los Angeles Convention Center (1201 S Figueroa St, Los Angeles, CA 90015, U.S.A)
Exhibit Number: [Exhibit Hall] NO.4606
Dates (Local Time):
– Day 1 (July 1st): 10:00 AM – 06:00 PM *Opens at 9:00 AM for Premier Fans
– Day 2 (July 2nd): 10:00 AM – 06:00 PM
– Day 3 (July 3rd): 10:00 AM – 06:00 PM
– Day 4 (July 4th): 10:00 AM – 03:00 PM
Anime Expo 2022's official website:
https://www.anime-expo.org/
New Merch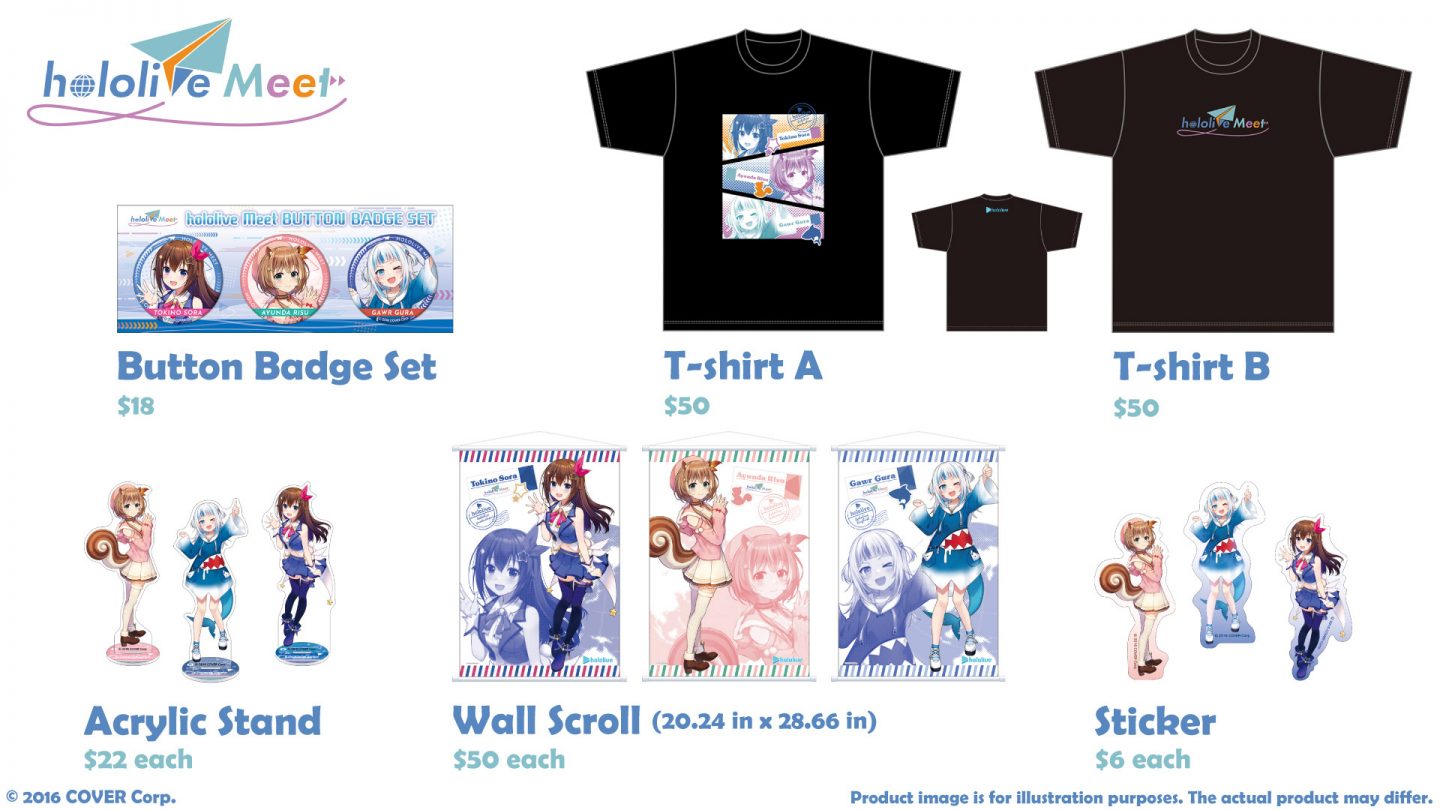 – Button Badge Set
– Acrylic Stand
– Wall Scroll (20.24 in. x 28.66 in.)
– Sticker
– T-shirt (A/B)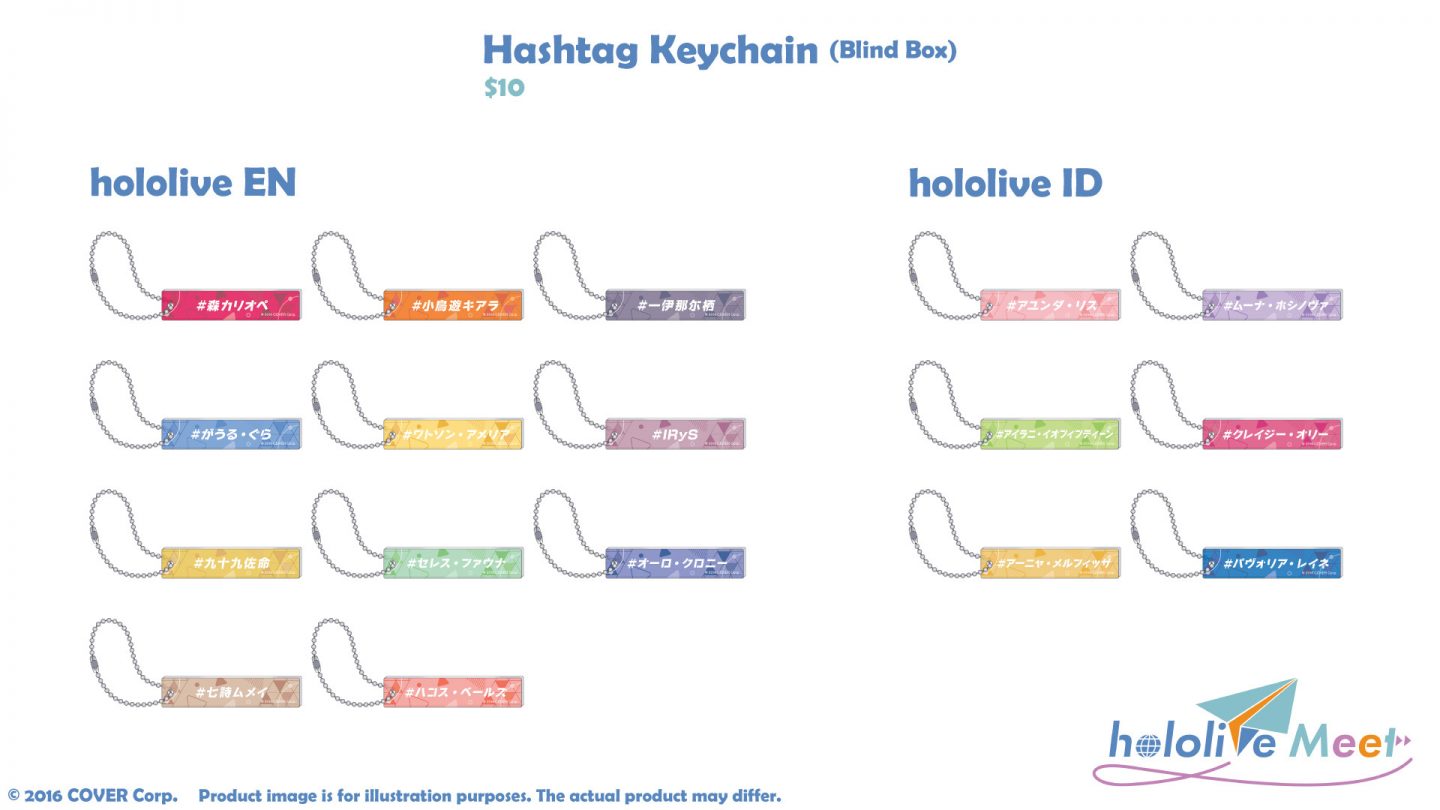 – hololive ID Hashtag Keychain (Blind Box)
– hololive EN Hashtag Keychain (Blind Box)
Other Merch
Mori Calliope solo concert "New Underworld Order" merch
– ESSENTIALS PACK
*Acrylic Light, T-Shirt, Towel with PVC Pouch, and Sticker Set are included.
*Product Details: https://hololive.hololivepro.com/en/news/20220511-new-underworld-order/
"set ready, hololive!" Comic Market 99 merch
– 2022 Calendar (Starts from April 2022)
– 2022 Desk Calendar (Starts from April 2022)
– HOLOLIVE ALTERNATIVE Dawn Blue (Blu-ray Edition)
– hololive motif scarf
– set ready, hololive! Acrylic Panel
– Wall Scroll
*Product Details: https://setreadyhololive.hololivepro.com/
Updates During the Event
Please follow the hololive Official English Twitter account for the latest updates.
https://twitter.com/hololive_en