ABOUT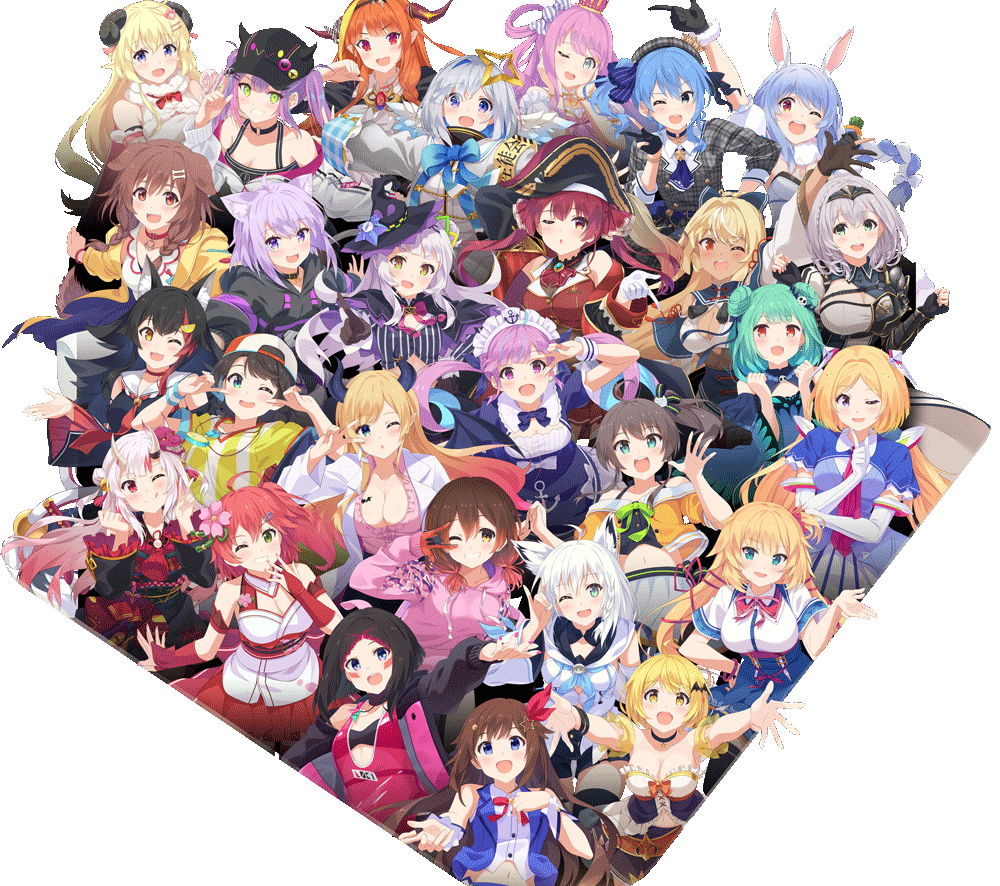 With over 50,000,000 fans across all their channels,
VTuber group hololive is the all-female talent group that
belongs to the VTuber agency hololive production.
Our Talents
Live Streaming
The vast variety of hololive talents' streams include gaming, singing, chatting with viewers, collaborations, and more!
More Info
3D Animation and Variety Shows
At hololive, we frequently upload 3D-animated videos and variety shows to our official YouTube channel.
More Info
Multimedia Landscape
In addition to hololive's idol activities, which feature song releases and music concerts, we're currently developing a variety of multimedia content, including our alternate world creation project.
More Info