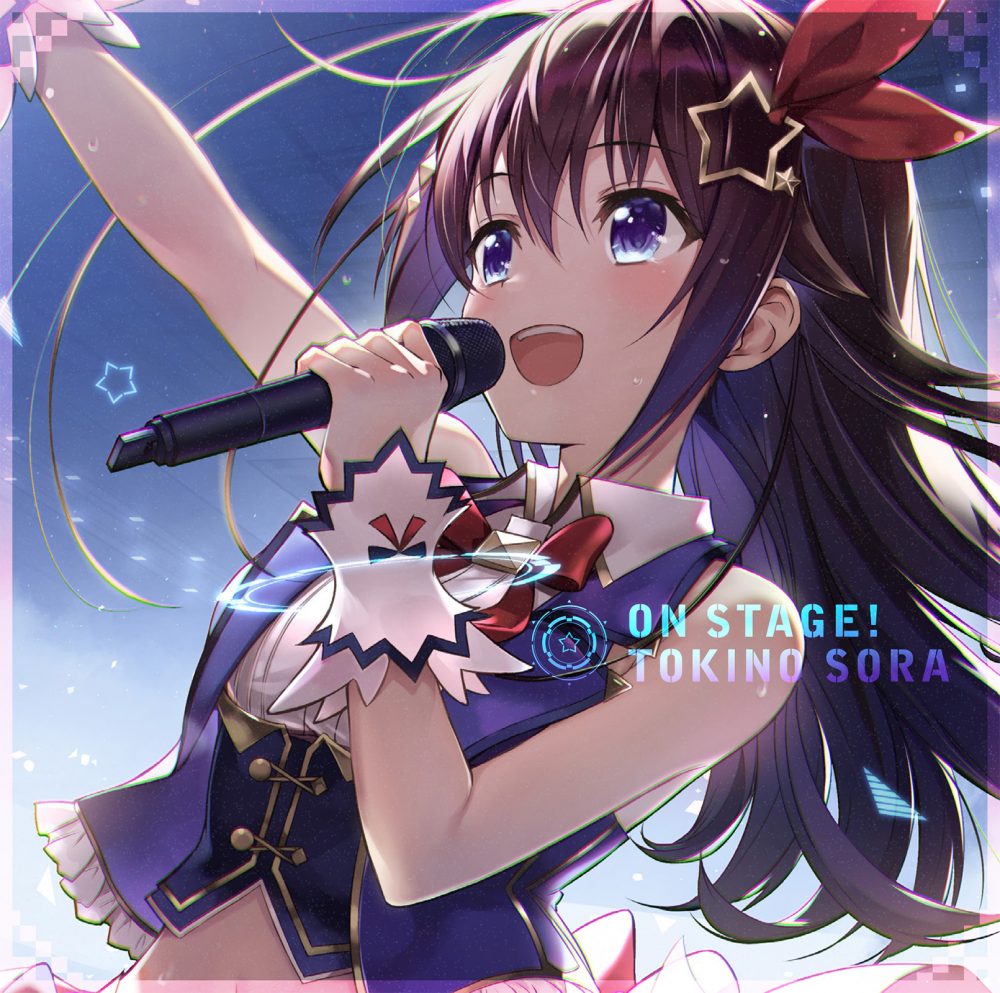 Tokino Sora

ON STAGE!

Price:¥2,750 Product number:VICL-65433 2020/10/21 on sale

As suggested by its name, this album, "ON STAGE!", was a big step towards Sora realizing her dream of having her first solo concert on the stage of the Yokohama Arena. This album is packed full of her passion and memories shared with her "Soratomo" (Tokino Sora's

name for her fans), and is an album that shines with Sora's character, showcasing her

desire not just to realize her dream of standing on that stage, but to stand there

together with everyone who had supported her along the way.

※Different stores have different bonuses, so please check each store's individual website

for details.

Click here for the Tokino Sora "ON STAGE !" special site!
Track List
01. Step and Go!!
02. Chu-Chu-Lu
03. リア/リモシンパサイザー
04. ブルーベリームーン
05. 空祭り
06. ぐるぐる・ラブストーリー
07.マイオドレ!舞舞タイム キノシタ feat. そらみこ(ときのそら&さくらみこ)
08.青空のシンフォニー
DOWNLOAD