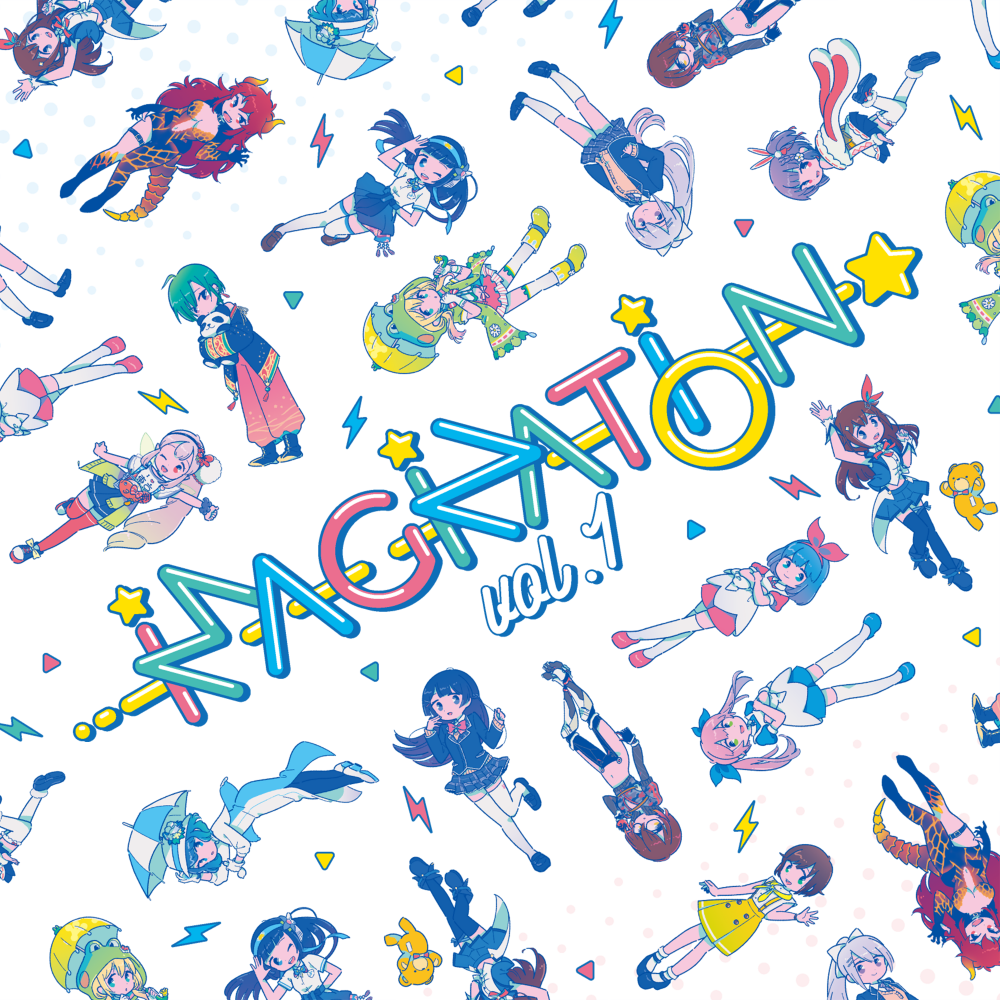 Tokino Sora, Roboco San

IMAGINATION vol.1

Price:¥5,500 Product number:QECR-91001 2019/04/24 on sale

An industry-first compilation album, created by a group of 12 VTubers, who perform music covers and original songs.

Each VTuber chose an anime song to cover, which was then arranged by the

next-generation label, "Miraicha Records", which is headed by Yunomi & YUC'e.

This album was a critical first step for the VTuber Pop music scene. hololive members

Tokino Sora and Roboco-san feature on this album.

Click here for DOWNLOAD and STREAMING! Click here for an overview of IMAGINATION vol.1 !

※Please check various websites for details on the original benefits of each shop.
Track List
01. 世界は恋に落ちている(Arranged by Yunomi) / ときのそら
02. Don't say "lazy"(Arranged by YUC'e) / おめがシスターズ
03. ユキトキ(Arranged by Tomggg) / える
04. 青い栞(Arranged by yuigot) / 虹河ラキ
05. Shangri-La(Arranged by Peno) / ドーラ&緑仙
06. secret base〜君がくれたもの〜(Arranged by Virtual Cat) / ロボ子さん
07. だってアタシのヒーロー。 (Arranged by PandaBoY) /  樋口楓
08. 空色デイズ(Arranged by Nor) / かしこまり
09. ハレ晴レユカイ(Arranged by Moe Shop) / 燦鳥ノム
10. アンインストール(Arranged by Aire) / 天神子兎音
11. For フルーツバスケット(Arranged by KOTONOHOUSE) / 月ノ美兎
12. God knows…(Arranged by Neko Hacker) / 富士葵