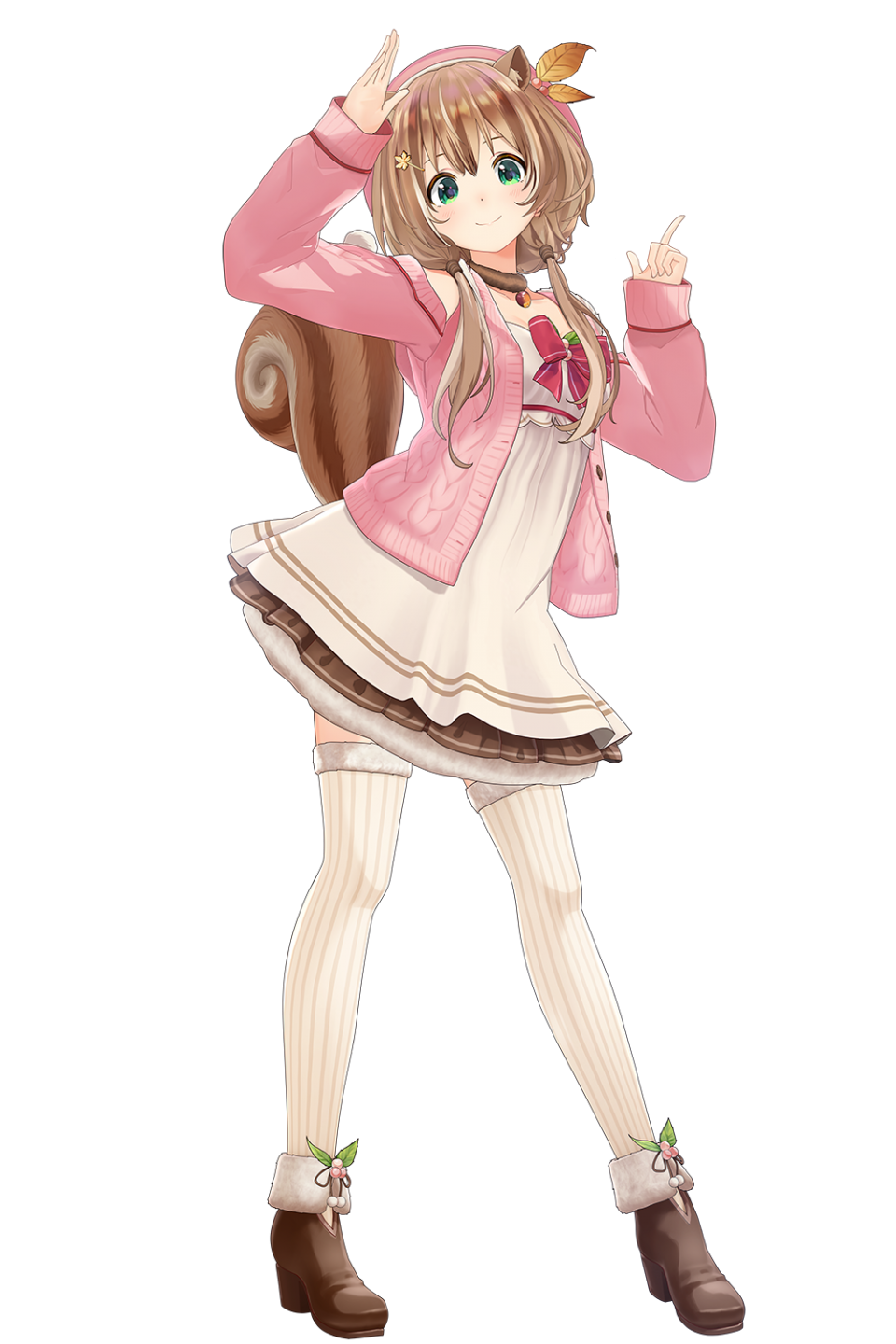 Ayunda Risu
アユンダ・リス
Hewwrroo everyone ~!!"; "Purupuru ganbari Risu ~!"
A squirrel girl from a magical forest.
She was lost in the human world, but due to certain circumstances, she ends up living in the home of a kind older sister.
To return the favor, she decides to become a VTuber.
Risu act, most of the time, just like a squirrel she is. She loves to do subtle pranks on people, shy with new people, and love to tease her viewer. Her laugh is also one of her unique characterictic.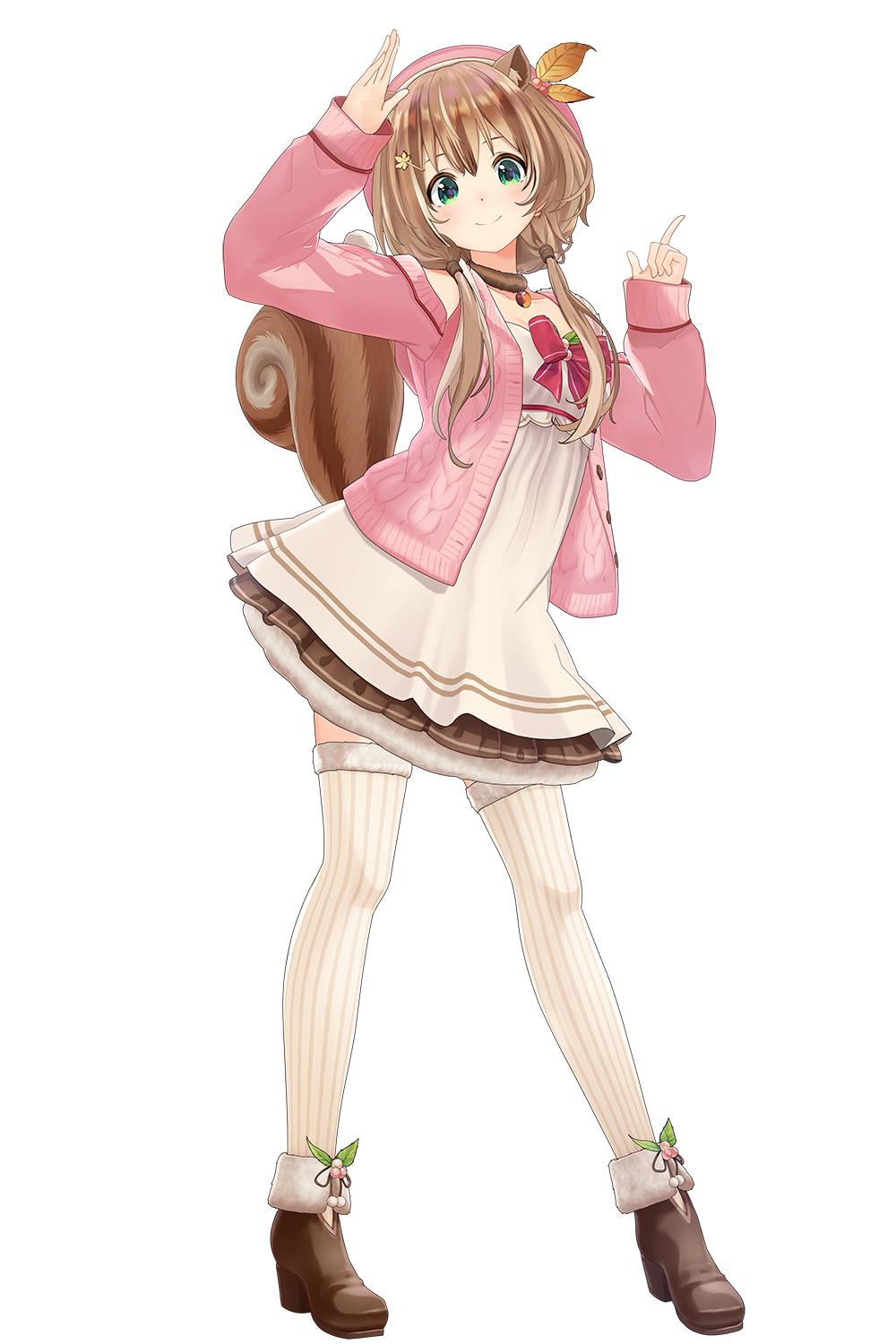 DATA
birthday

January 15
Debut Stream

April 10, 2020
height

153㎝
Unit

hololive Indonesia
illustrator
Dreams & goals

Risu's goal is to be able to have her own album of original song and do a solo 3D concert. Also, to be able to get her own "plushie" as merchandise.
fan name

Risuners
hashtag

Live stream:#Risu_Live
Fan Art:#GambaRisu
Words

[Piggy Bank]
Around July 2020, Risu streamed herself counting coins and Moona raided her stream and claimed that some of the coins came from Moona's piggy bank.
Message

Risu's stream is wholesome, whimsical and sassy at the same time. She will make you feel like you're interacting with your childhood friends.
The type of streams you often do

Looking by the stream that Risu love to do, there are several things that Risu is interested to:
– Simple games with rich story (Va11-Hall-A, Coffee Talk, To The Moon, Papers Please)
– RPG Games (Nier Automata, Bastion)
– Weird ASMR (counting coins, eating noodles, typing on keyboard, etc.)
– Acapella singing
– Short video memes
The Difference of Ayunda and Risu's Voice

Ayunda Risu did a "second debut" using her new costume on her 100K subscribers celebration around September 2020. On that stream, she described about the differences between her two voices, which she called "Ayunda" and "Risu". "Ayunda" is a witch (indicated with lower-pitch voice), while "Risu" is a squirrel (indicated with higher-pitch voice).
Q&A
Q. Does Risu has 4 ear?
― Yes
Q.What is Risu's favorite nut ?
― Cashew
Q.Will Risu be our wife ?
― No.