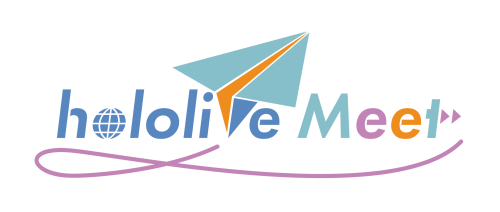 2022.04.26

VTuber Agency "hololive production" Announces the Start of the "hololive Meet" Project

Promoting the Japanese entertainment sensation of "VTubers" around the world.

COVER Corporation (Chiyoda-ku, Tokyo; CEO: Tanigo Motoaki) has announced that a new
international project, "hololive Meet", will be starting on April 26th, 2022 in order to
accelerate hololive production's expansion into the global market.
Along with their VTuber groups, hololive and HOLOSTARS, COVER Corporation (hereinafter
referred to as "we/us/our") also manages hololive Indonesia, which is mainly active in
Indonesia and hololive English, which is focused on English-speaking countries.
In order to meet the expectations and demands from our vast amount of overseas fans, we
have set our eyes on conducting more overseas events for FY2022. In line with this vision,
we are launching the hololive Meet project.
What is hololive Meet?
hololive Meet is a joint project of hololive, hololive Indonesia, and hololive English under the
VTuber agency hololive production.
Last year, we participated in various overseas events in countries such as Germany and
the United States. This year, we are planning on participating in even more overseas events.
In 2022, we are planning on expanding our participation in overseas events in various
forms such as exhibitions at conventions, guest appearances by our talents at overseas
events, and self-produced events internationally under the project title hololive Meet or
holoMeet for short.
We look forward to announcing various overseas events in the near future and meeting our
fans at the venue.
Upcoming Overseas Events
Anime Central
Date: May 20th-22nd, 2022
Venue: Donald E. Stephens Convention Center & Hyatt Regency O'Hare Rosemont, Illinois,
United States
Official Website:https://www.acen.org/
Anime Boston
Date: May 27th-29th, 2022
Venue: The Hynes Convention Center and the Sheraton Boston Hotel in Boston,
Massachusetts, United States
Official Website: https://www.animeboston.com/
Dokomi
Date: June 4th-5th, 2022
Venue: D-Messe Süd/Congr.Center, Germany
Official Website:https://www.dokomi.de/
SMASH!
Date: July 16th-17th, 2022
Venue: ICC SYDNEY EXHIBITION CENTRE, Australia
Official Website:https://smash.org.au/
…and more.
hololive Meet Ambassadors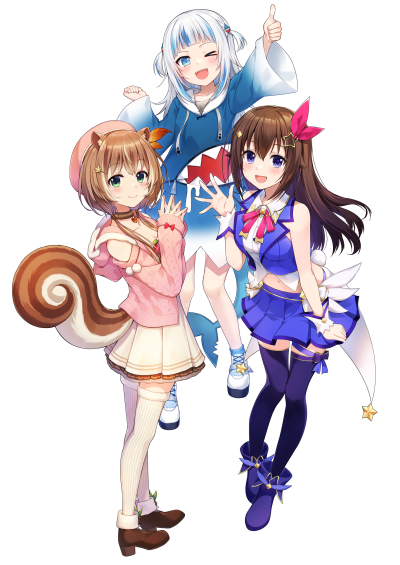 We are pleased to announce that Tokino Sora
from hololive, Ayunda Risu from hololive
Indonesia, and Gawr Gura from hololive English
have been appointed as ambassadors for the
debut of the hololive Meet project.
As hololive Meet ambassadors, they will be
actively promoting our ongoing and upcoming
projects.
To commemorate their appointment, we will be
releasing new merch based on the key visual
drawn by おるだん先生 (Ordan), the illustrator of
Tokino Sora.