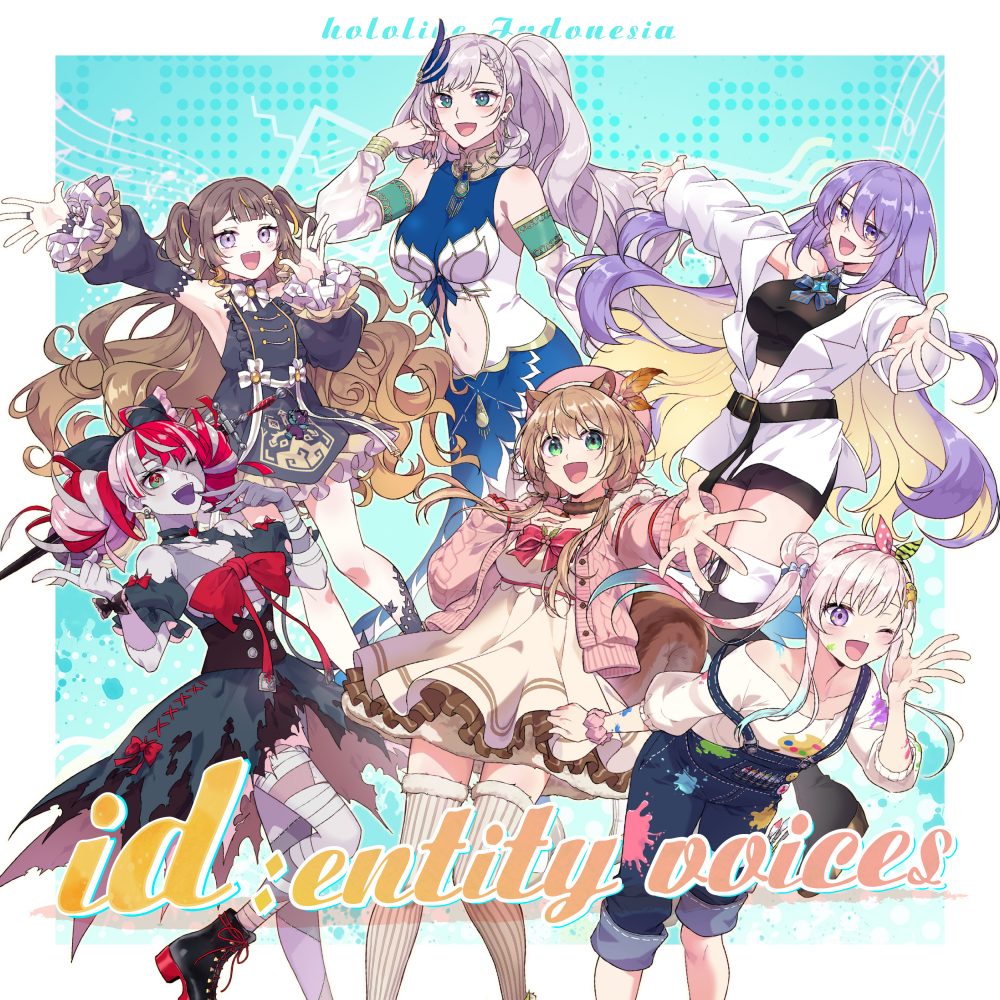 hololive Indonesia

id:entity voices

Price:¥765 Product number:CVRD-039 2021/4/7 on sale

The first original song was sung by all six current members as part of their

first-anniversary project. The song contains Indonesian lyrics sung by Ayunda Risu, Moona Hoshinova, Airani Iofifteen, Kureiji Ollie, Anya Melfissa, and Pavolia Reine, delivering

energetic and emotional sounds to fans all over the world.

"id:entity voices (Japanese Ver.)" was released at the same time. Not only does it feature

translated lyrics, but it also offers nuances not found in the original version.

Click here for DOWNLOAD and STREAMING!
Track List
01. id:entity voices
02. id:entity voices (Japanese ver.)
03. id:entity voices(Instrumental)