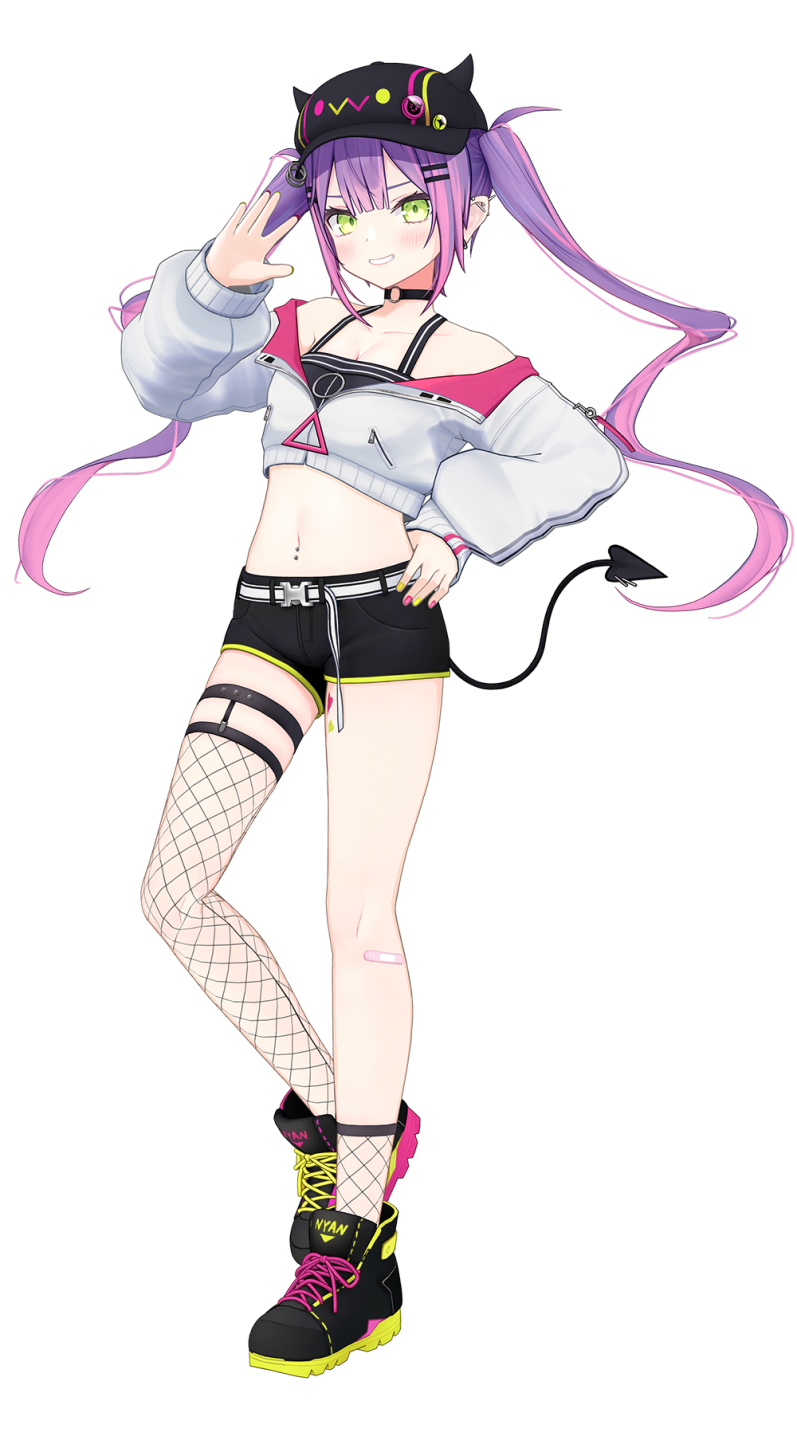 Tokoyami Towa
常闇トワ
Suppies! 'Tis I, Tokoyami Towa, from hololive 4th Generation!
A young devil who is visiting human society to gain experience and develop her skills. But instead of studying, she became addicted to video games! After learning about a tool for communicating with humans called "streaming," she's trying it out to help with her studies.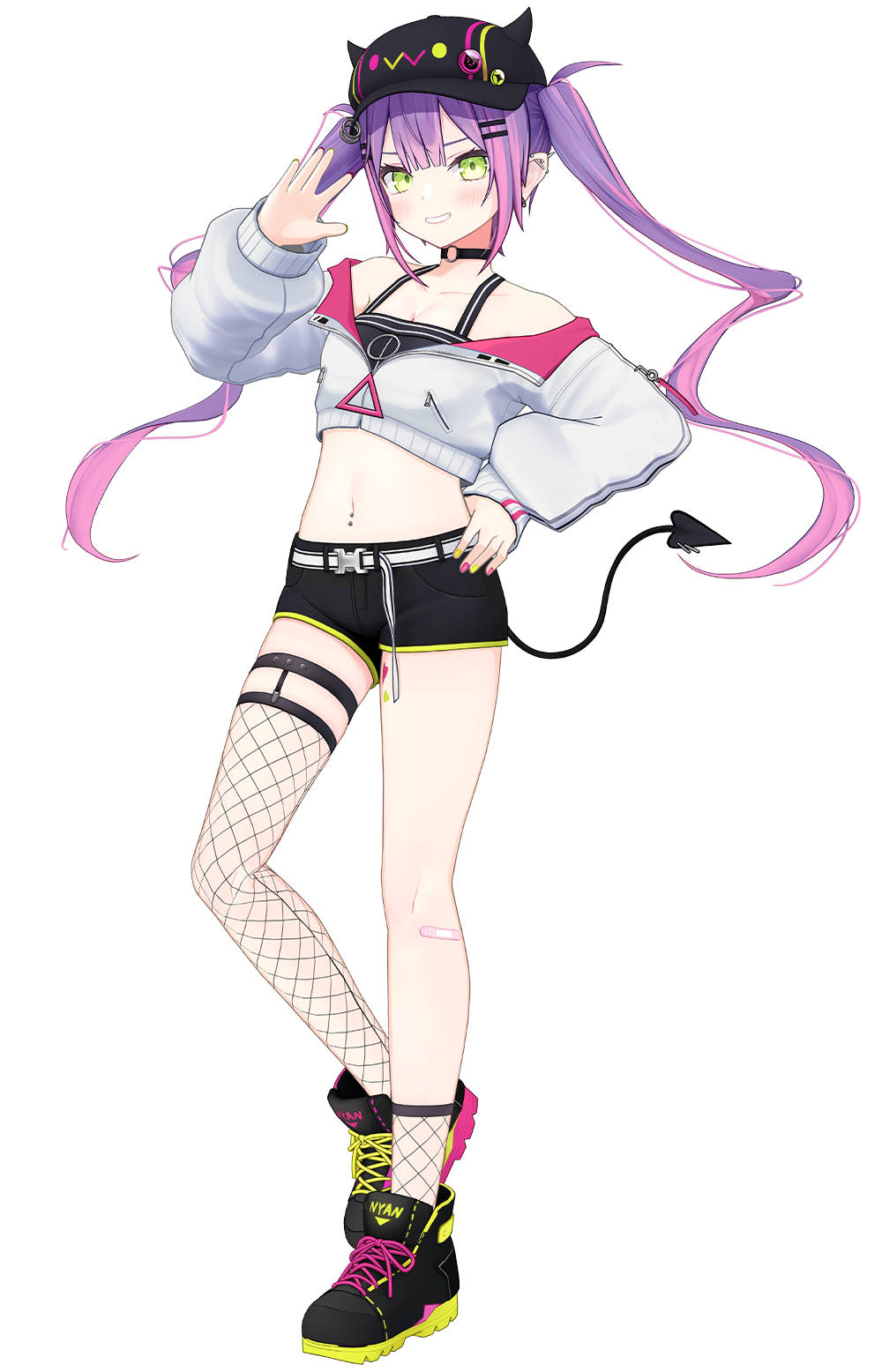 DATA
Birthday

August 8
Debut Stream

January 3, 2020
Height

150 cm
Unit

hololive 4th Generation
Illustrator
Dreams

Solo Concerts! Releasing a Full Album! Performing Overseas!
Fan Name

TowaFam
Hashtags

Stream Tag: #トワイライヴ
Fan Art: #TOWART
Clips: #CUTOWA
Catchphrases

'Suppies! (Konyappi): How I greet everyone at the start of my streams!
Toodlies! (Otsuyappi): How I close off a stream!
Bibi: Towa's pet. It's sorta like a familiar. It takes the form of Towa's hat and observes her.
Kotaro: Towa's smol pet cat. His nickname is Kotachi.
TMT: Apparently stands for The Mighty-angelic Towa. Never use this.
TMD: Towa's Mad Devilish. You better use this.
YAB: A typo when I wanted to type YABAI (Yikes) in chat. It basically means the same thing.
Big Kusa: The fans overseas use this to mean LMAO, right?
Mental & Take it easy: Calms me down.
ThankQ: I'm always thankful to you guys.
Favorite Game Genres

FPS, Mystery (I love Escape Room games)
HISTORY
– 2020.01.03

-Tokoyami Towa debut
– 2020.07.26

-3D debut
– 2021.02.08

-YouTube channel reached 500K subscribers
– 2021.02.26

-1st original song "Palette" released
– 2021.04.04

-Appearance at "V-Carnival" Day 2
– 2022.01.03

-2nd anniversary 3D concert "Scream" live stream
-1st EP "Scream" released
– 2022.04.03

-YouTube channel reached 1 million subscribers