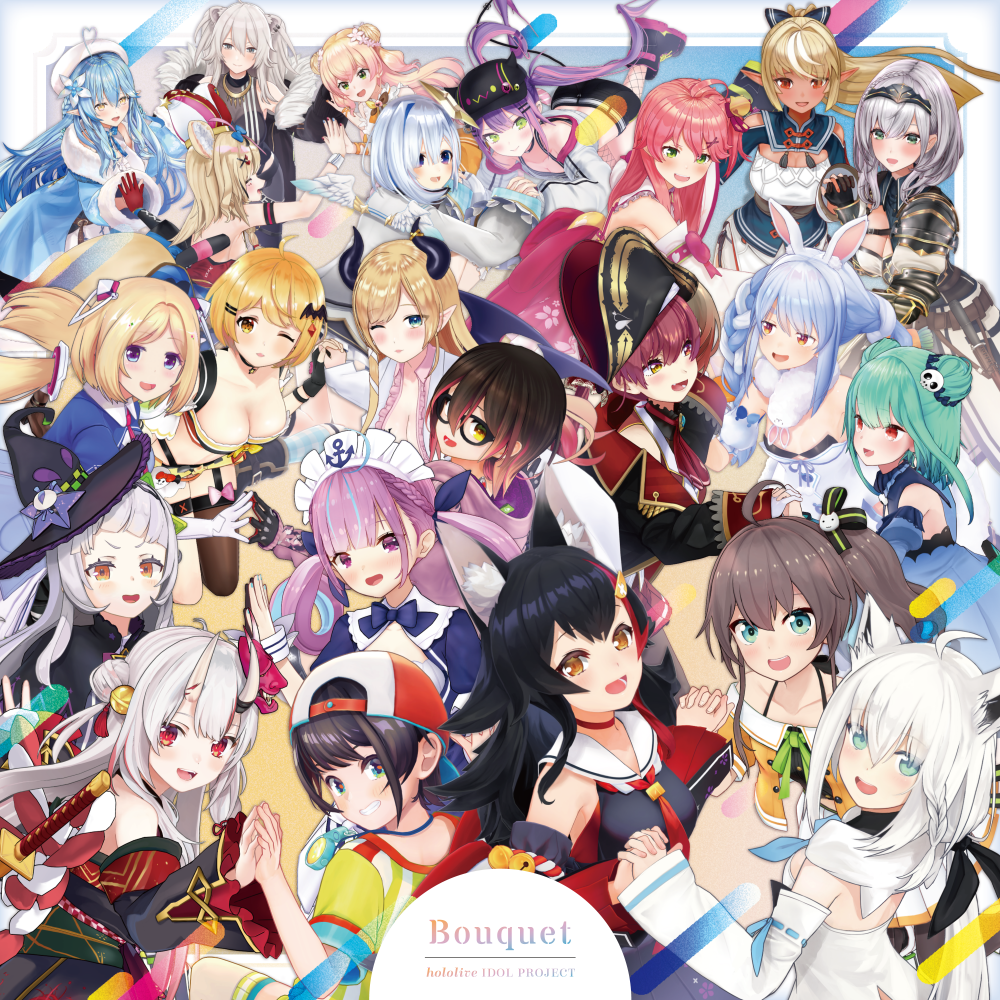 hololive IDOL PROJECT

Bouquet

Price:¥3,300 Product number:HOLO-001 2021/4/21 on sale

This album includes 11 tracks by "hololive IDOL PROJECT", including songs from the

"Floral Circlet" series and "Asuiro ClearSky" which was first revealed during "hololive IDOL PROJECT 1st Live. – Bloom,". It is the first full hololive album to be released nationwide.

* Different stores have different bonuses, so please check each store's individual website

for details.

Click here to make a reservation for the CD purchase!
Track List
01.『Dreaming Days』
02.『BLUE CLAPPER』
03.『SHIJOSHUGI ADTRUCK』
04.『STARDUST SONG』
05.『Hyakka Ryoran Hanafubuki』
06.『DAILY DIARY』
07.『Halloween Night, Tonight!』
08.『Suspect』
09.『Candy-Go-Round』
10.『AsuiroClearSky』
11.『Precious Photographs』★【Only digital releases will be included.】
『Shiny Smily Story』
『Yumemiru Sora He』
『Kirameki Rider』