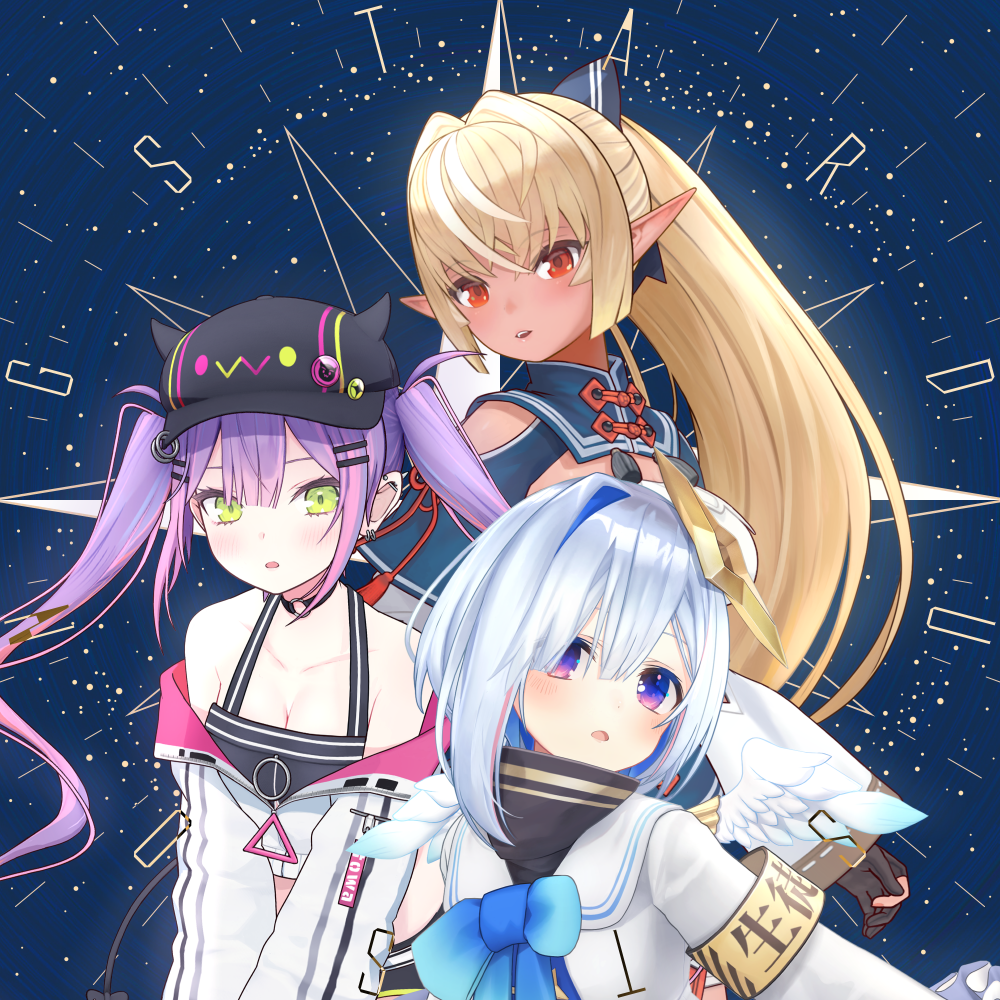 hololive IDOL PROJECT

STARDUST SONG

Price:¥255 Product number:CVRD-027 2021/2/4 on sale

The eighth official song in the "Floral Circlet" series and the seventh of the 9 consecutive weeks of original song releases. This song features the vocals of Shiranui Flare, Amane

Kanata, and Tokoyami Towa. The three singers' powerful and sharp voices combine with

the song's dynamic and edgy sound to create a fast-paced track.

Click here for DOWNLOAD and STREAMING!