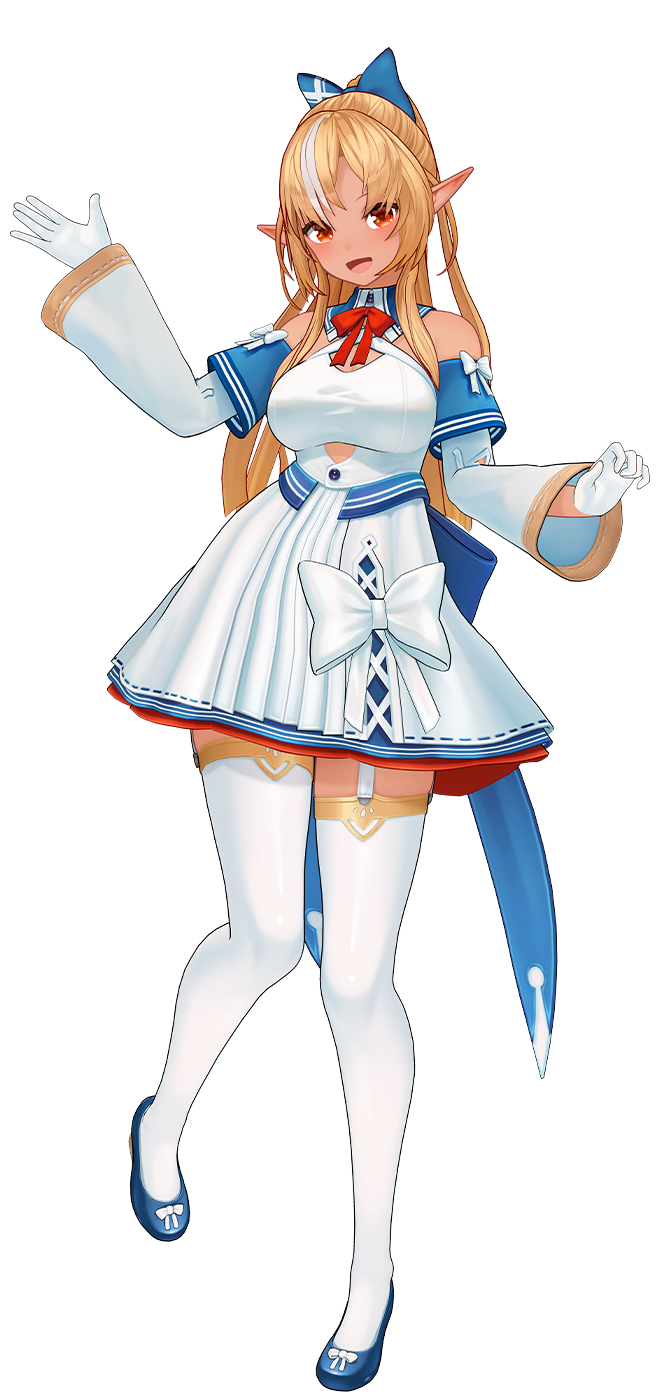 Shiranui Flare
不知火フレア
"Noon-nui! This is hololive 3rd Gen's Shiranui Flare!"
A half-elf born to a human and elf. Usually enjoys life as she pleases. Wants to be a source of comfort so rely on her whenever you're in trouble. She may be passionate and overly sentimental, but praising her will bring her joy, even if also a little embarrassment! "Hehehe! Let's get along!"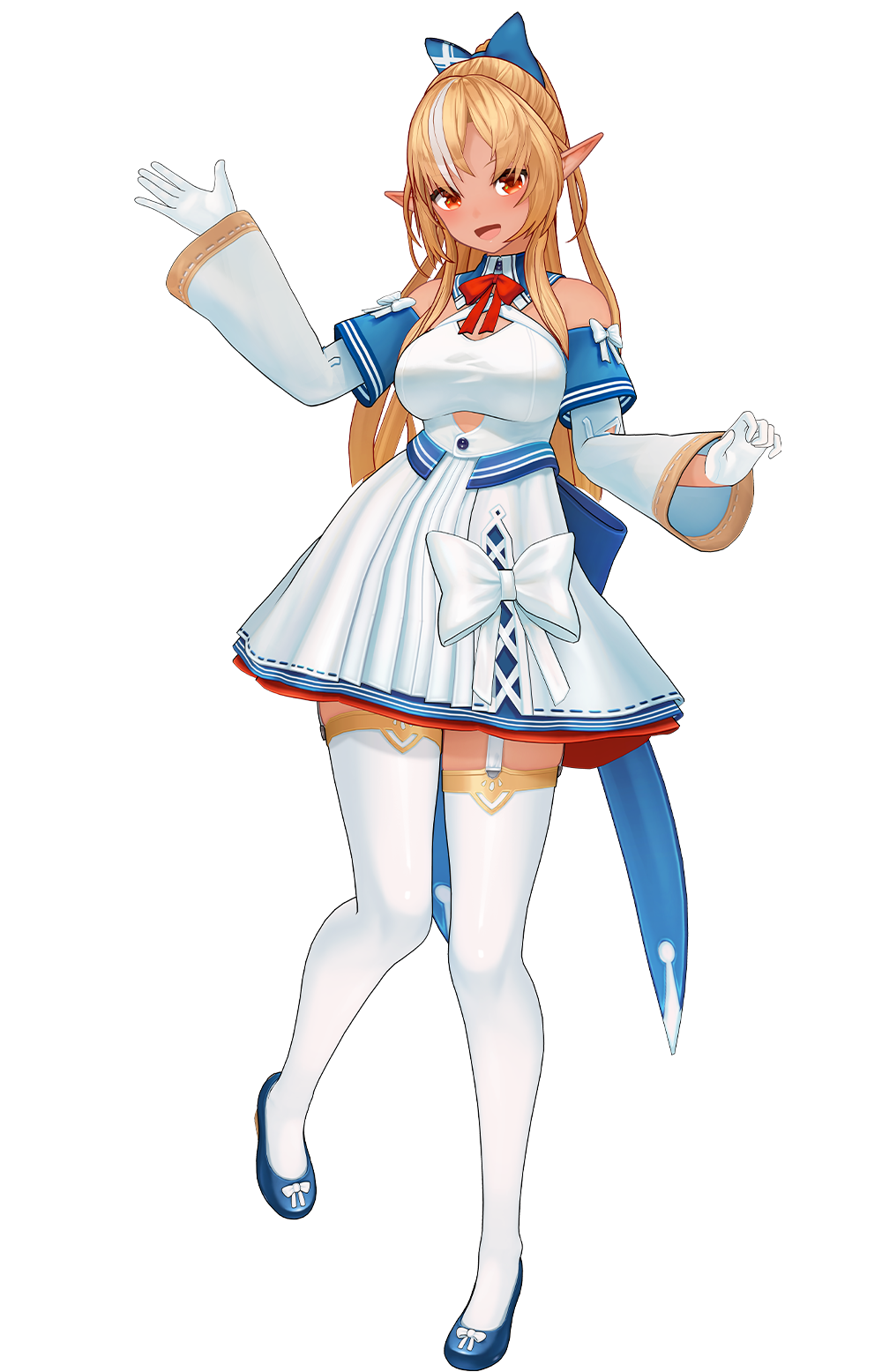 DATA
Birthday

April 2
Debut Stream

August 7, 2019
Height

158 cm
Unit

hololive 3rd Generation
Illustrator
Dream

To have people get to know me better, and have a ton of people listen to me sing!
Fan Name

Elfriend
Hashtags

Stream Tag: #フレアストリーム
Fan Art: #しらぬえ
Message

I love singing, but I also love video games! I'm still far from being a skilled player, but no one can outplay me at having fun!
No matter how many times I die or how hard the game is, I'll still have fun playing it! I hope we can get to know each other better!
Likes/Regular Streams

Singing, gaming
Hobbies

Singing, drawing, loving her faves
Special Skills

Has a three-octave range without falsetto
Q&A
Q: What kind of music do you like?
A: Bright music, denpa songs, just about anything that will fill me with energy!
Q: Do you like anime and video games?
― Absolutely!!
Q: Are you a dark elf?
A: No, no, no! I'm a normal half-elf with human and elf parents!
HISTORY
– 2019.08.07

Debut
– 2020.11.28

Participated in Cinderella Switch: ~Futari de miru hololive~