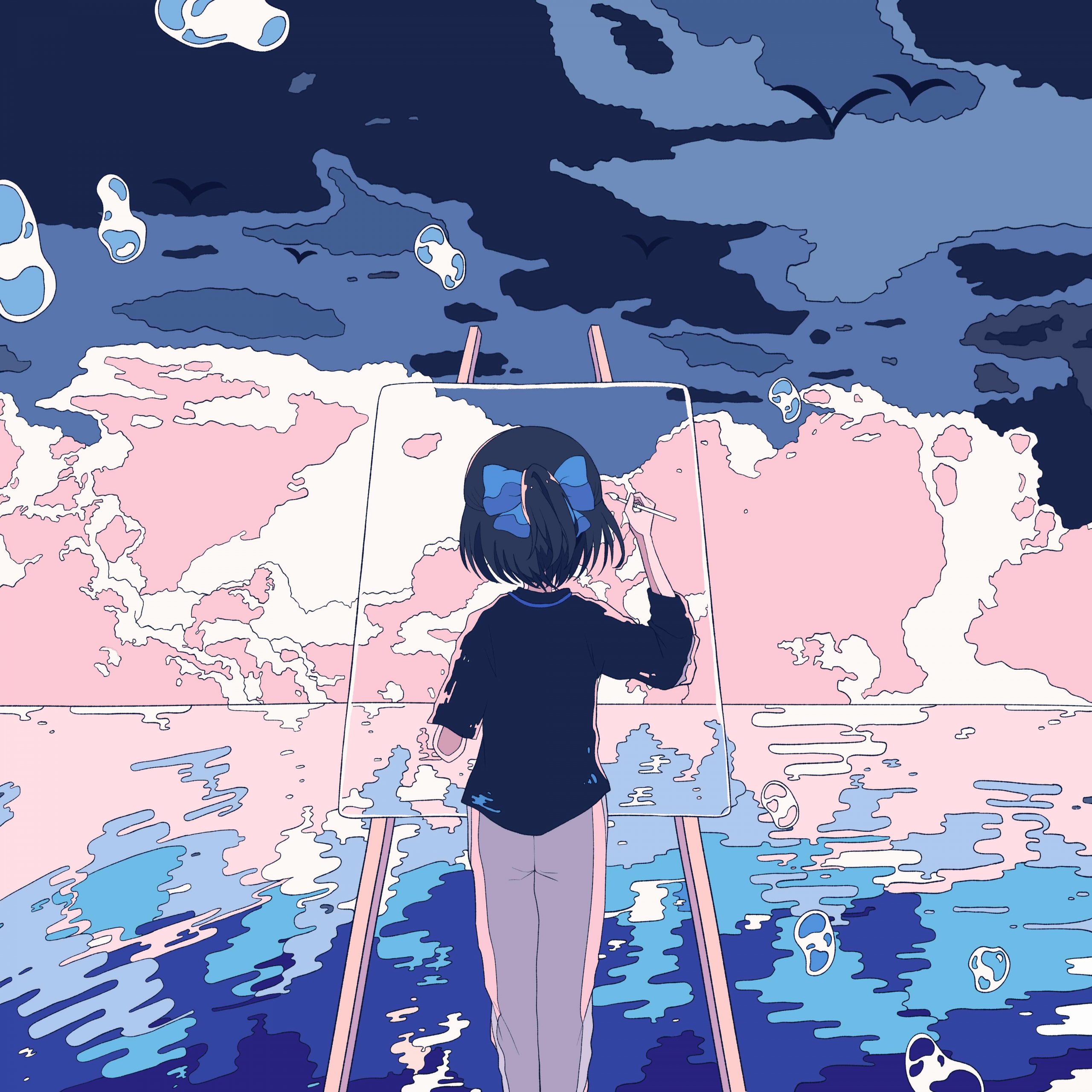 2021.11.17

New Project #holo_remix Featuring Collaboration Between Talented Track Makers and hololive! Remix EP Available Digitally!
"#aqua iro palette," "NEXT COLOR PLANET," and "SHIJOSHUGI ADTRUCK" remix ver. Available from Wednesday, November 17, 2021.
COVER Corporation (Chiyoda-ku, Tokyo; CEO: Tanigo Motoaki) has announced that VTuber group hololive's new music remix project "#holo_remix" will begin on Wednesday, November 17, 2021.
In this project, derivative works of original songs sung by hololive production talents which follow the "Guidelines for Use of Music" section of our Derivative Works Guidelines may be promoted under "#holo_remix". In addition, we will release remixed versions of our songs in collaboration with notable track makers.
Three remixed tracks are available at this time: "#aqua iro palette" sung by Minato Aqua; "NEXT COLOR PLANET" sung by Hoshimachi Suisei; and "SHIJOSHUGI ADTRUCK" sung by Natsuiro Matsuri, Ookami Mio, and Shiranui Flare.
To commemorate the launch of this project and its initial remixes release, we released a new music video on the hololive official channel, stream a special edition of holoRadio related to the project, and unveil the derivative works #holo_remix playlist to the public.
Furthermore, official #holo_remix merchandise will be sold at the official online store "hololive production OFFICIAL SHOP" until 7 PM, Monday, December 20, 2021.
The songs have been remixed by DJ'TEKINA//SOMETHING a.k.a Yuyoyuppe, with the cover image designed by Wotoha.
Discography
▼Title
hololive meets DJ'TEKINA//SOMETHING remix
▼Release Format
Digital Streaming
https://cover.lnk.to/TEKINAremix
▼Tracklist
– #aqua iro palette -TEKINA//remix-
– SHIJOSHUGI ADTRUCK" -TEKINA//remix-
– NEXT COLOR PLANET -TEKINA//remix-
Merchandise Information: hololive production OFFICIAL SHOP
Buy Merch (Japan): https://shop.hololivepro.com/products/holo_remix-official-goods
Buy Merch (Overseas): https://shop.geekjack.net/collections/holo-remix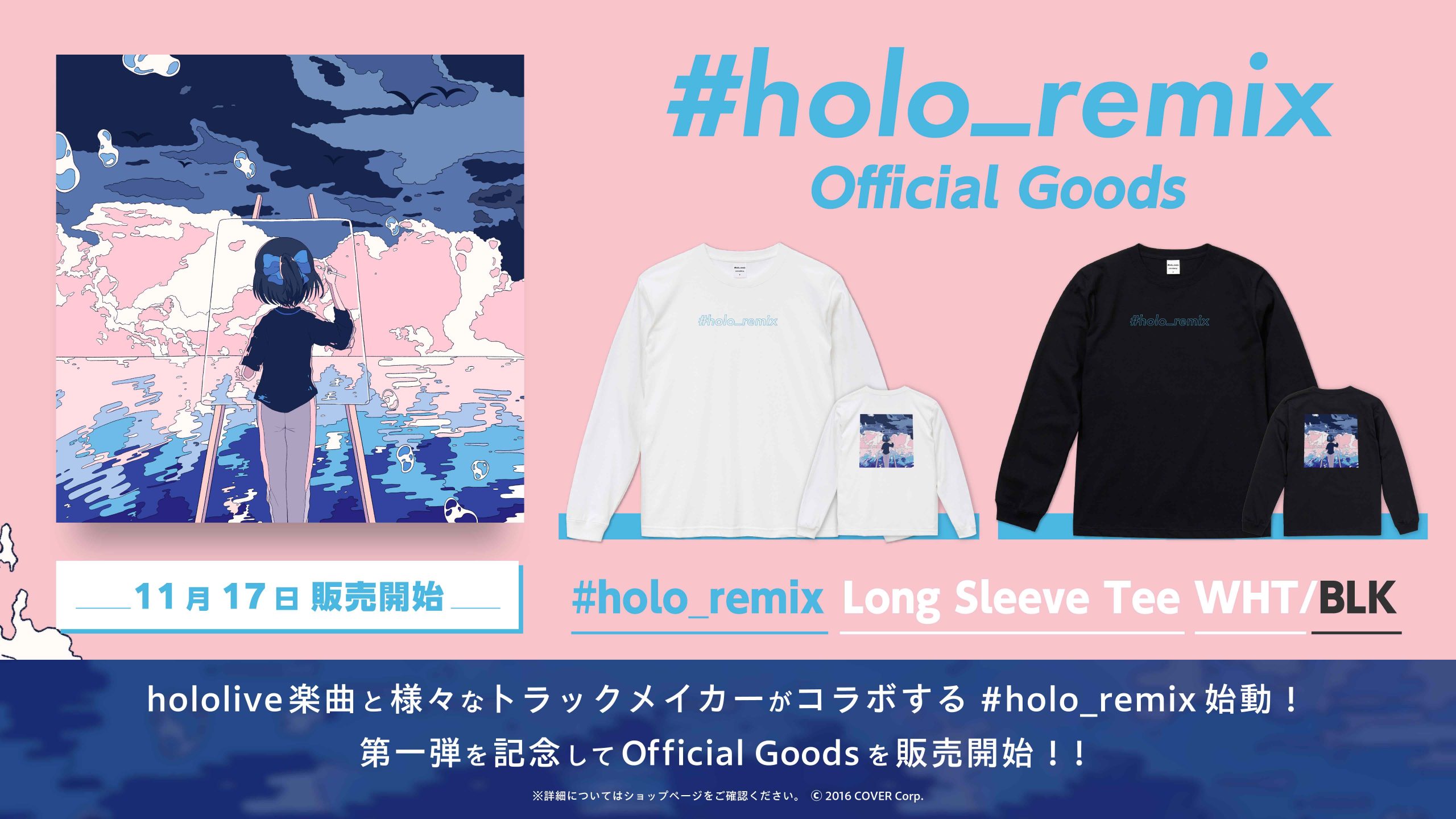 MUSIC VIDEO
Special Late Night A-Voice Archive
#holo_remix Application Form
We're currently accepting #holo_remix submissions for the hololive Official Channel's playlist via the following form:
https://docs.google.com/forms/d/e/1FAIpQLSdZizChao1LPMyIfIdnMinPx3ZID8KenYjL7XjUo2FqbusNEQ/viewform
We're looking forward to everyone's entry!
Derivative Works Guidelines: https://www.hololive.tv/terms