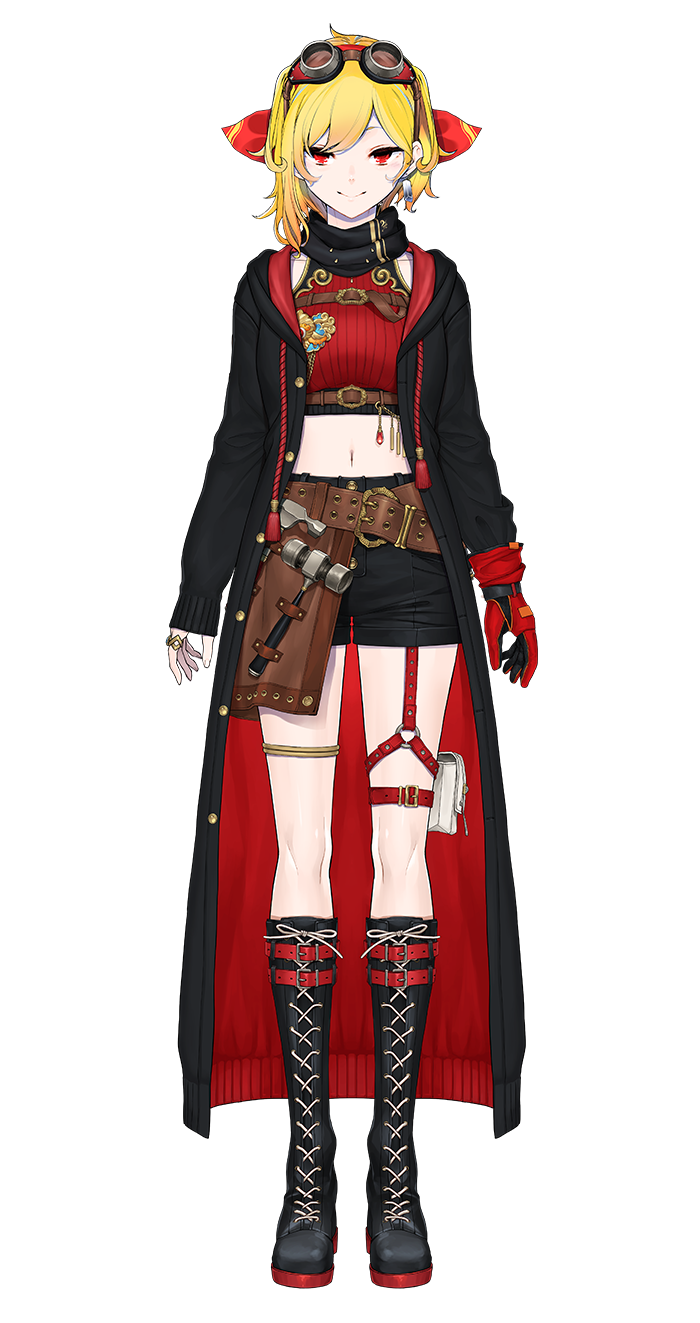 Kaela Kovalskia
カエラ・コヴァルスキア
After taking over her great blacksmithing teacher's forge, she felt a lack of excitement in her life.
So, she decided to be free and depart on a journey to find rare smithing materials, one of which was rumored to be under the building of a certain "idol group" in town.
She also loves challenging herself and has a peculiar taste when it comes to foods!
DATA
Birthday

August 30
Debut Stream

March 26, 2022
Height

173 cm
Unit

hololive Indonesia
Illustrator