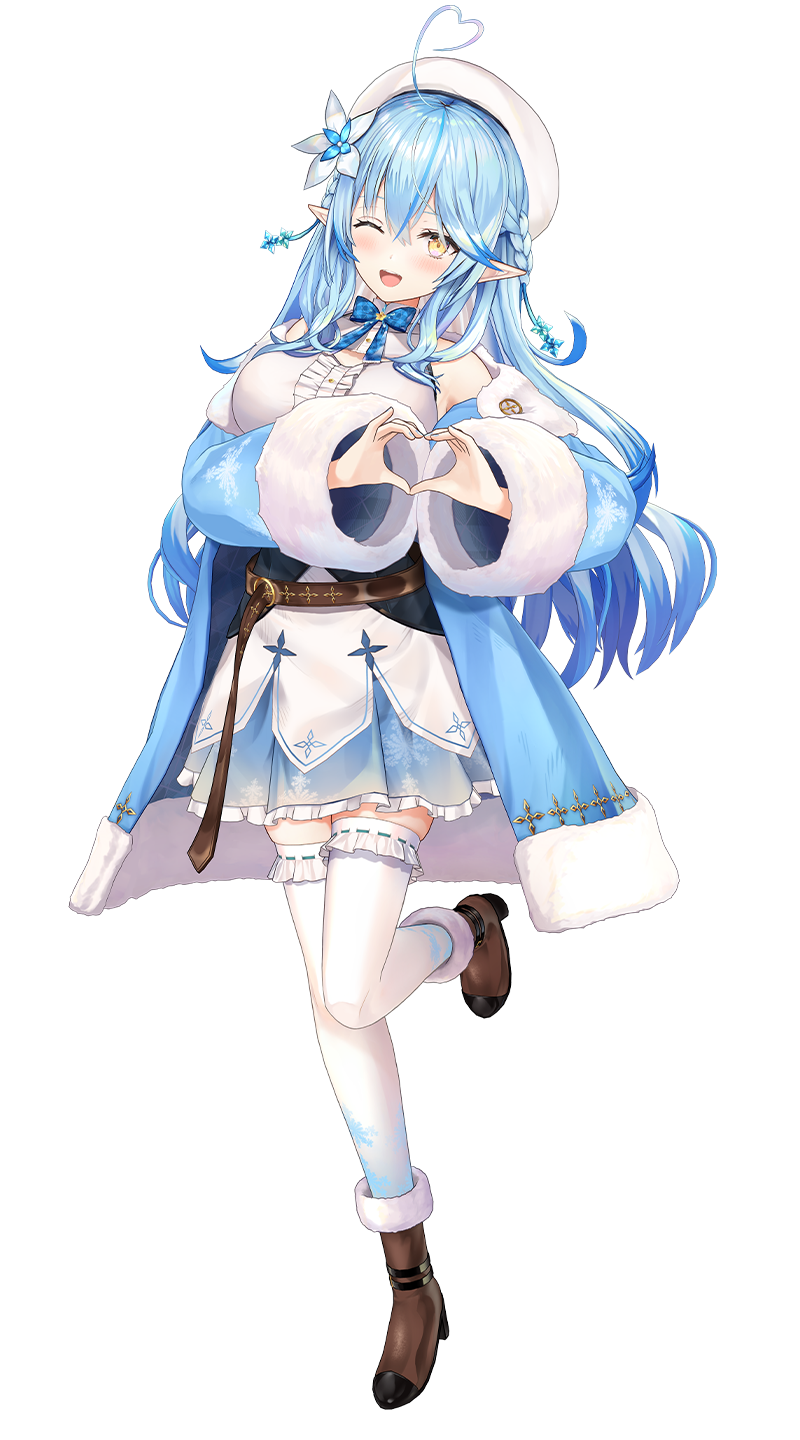 Yukihana Lamy
雪花ラミィ
"Lamyoohoo!"
hololive 5th Generation's blue rep, Yukihama Lamy!
The daughter of a noble family from a distant, snowy land. She decided to leave her home, along with her companion Daifuku, after hololive's streams full of fun and color touched her heart. Her serious personality belies her naive, sheltered nature.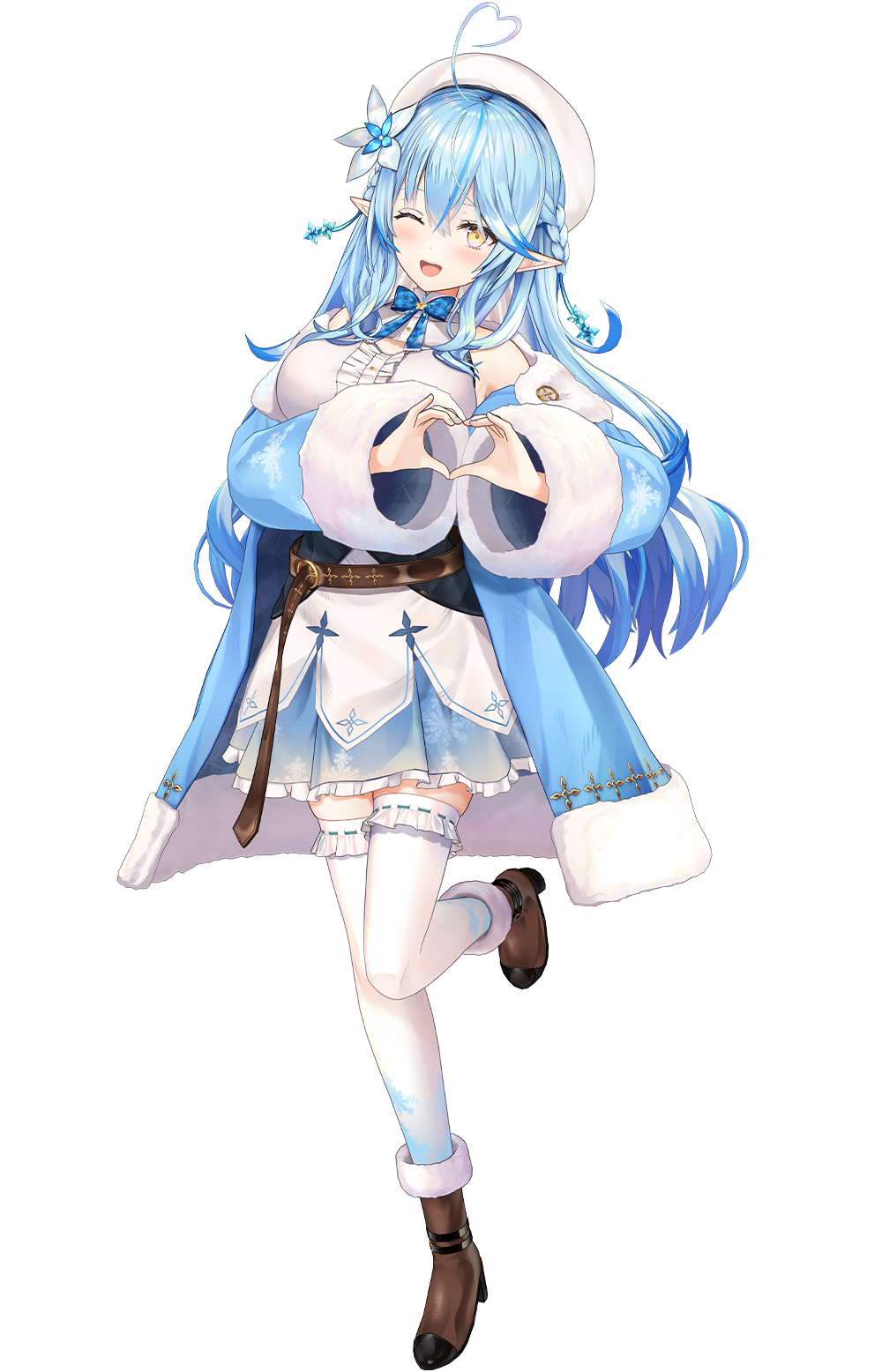 DATA
Birthday

November 15
Debut Stream

August 12, 2020
Height

158 cm
Unit

hololive 5th Generation
Illustrator
Dreams/Goals

– To take on every challenge, even things I'm not good at!
– To be someone who can provide hololive a real boost!
– To stand with my hololive senpai on the same stage!
– To reach one million subscribers!
Fan Name

Yukimin (Snowfolk)
Hashtags

Stream Tag: #らみらいぶ
Fan Art: #LamyArt
Hobbies/Special Skills/Likes

Hobbies: Streaming, egosurfing
Special Skills: Flower arrangement
Favorite Anime: Ones that involve time travel.
I also love anime that make me cry.
Message

I'm Yukihama Lamy from hololive 5th Generation!
As a part of the hololive I love, I want to be able to bring smile after smile to my beloved viewers and the other hololive members!⁽⁽ ◟(灬 ˊωˋ 灬)◞ ⁾⁾
Regular/Specialty Streams

Morning Stream: I stream at 9 a.m. every weekday morning. I usually chat or play games during those.
– I do a lot of long streams, usually around five hours on the upper end.
Night Stream: Six days a week or so, I stream starting at around 10 p.m. to 11 p.m.
– Those streams are drinking and chatting, ASMR, playing games, etc.
Q&A
Q: What kind of games do you like? What's your favorite genre?
A: I like sandbox simulation games, MMOs, and online games where everyone can play together.
Q: What do you like in your oden?
A: Daikon, boiled egg, and konnyaku.く
Q: Is your liver okay?
A: I'm surprisingly healthy!
Q: Are you and Daifuku close?
A: I mean, I don't think he hates me…
Q: What do you think your best feature is?
A: That I love alcohol from the bottom of my heart. ♡
Q: Do you drink anything other than alcohol?
A: I do drink a lot of Contrex (water) as my main beverage! I'll drink upwards of two liters a day.
Q: What challenge do you want to take on next?
A: I want to try my best at a really cool song or dance, and I'd love to try some emceeing or voice work!
HISTORY
– 2020/8/12

Debut
– 2020/11/15

Birthday
– 2020/12/21

hololive 2nd fes. Beyond the Stage Supported By Bushiroad STAGE1 backstage narration
– 2021/1/1

Revealed New Year outfit
– 2021/1/24

3D model reveal
– 2021/1/25

YouTube channel reached 500K subscribers
– 2021/2/15

"Lamy's Sake Brewing Project" begins
– 2021/2/17

Performed in hololive IDOL PROJECT 1st Live. "Bloom,"
– 2021/3/20

Performed in hololive Mystery Theater 'Nyotoro Hot Spring – The Steamy Murder Case' (Murder Mystery the 5th).