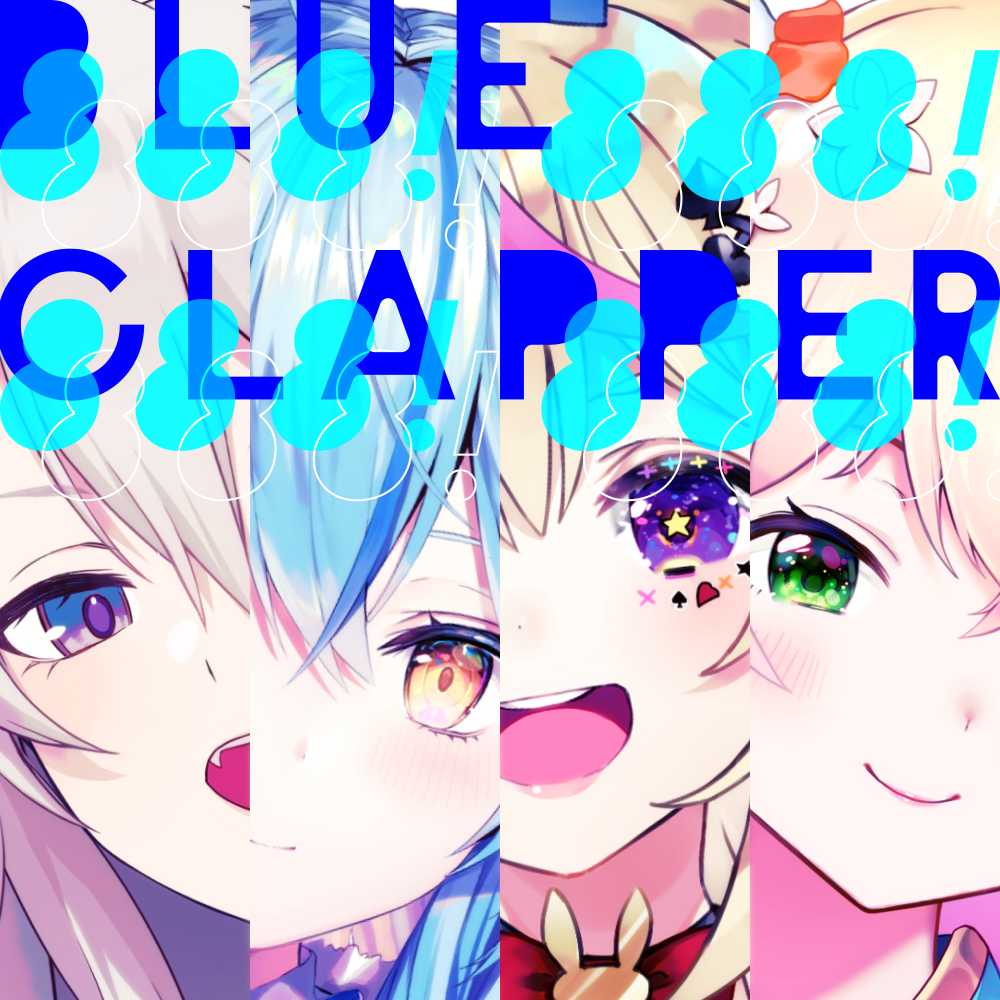 hololive IDOL PROJECT

BLUE CLAPPER

Price:¥255 Product number:CVRD-017 2020/12/24 on sale

The second official song in the "Floral Circlet" series, this song marked the beginning of

the 9 consecutive weeks of original song releases.

This song features the vocals of hololive 5th Generation members Yukihana Lamy,

Momosuzu Nene, Shishiro Botan, and Omaru Polka.

It is a dance tune that is sure to be a hit at concerts and events, with the audience's

resounding clapping hands from which the title is based. The song's lyrics, composition,

and arrangement were provided by PandaBoY, of "Dempagumi.inc" and "Is the Order

a Rabbit?" fame.

Click here for DOWNLOAD and STREAMING!