Murasaki Shion
紫咲シオン
"Hellshio! Murasaki Shion here!"
A child that randomly appears around the Underworld Academy... though she's actually an adult (or so she says). A self-proclaimed talented dark magician of noble birth (or so she says).
She almost never actually says "Hellshio."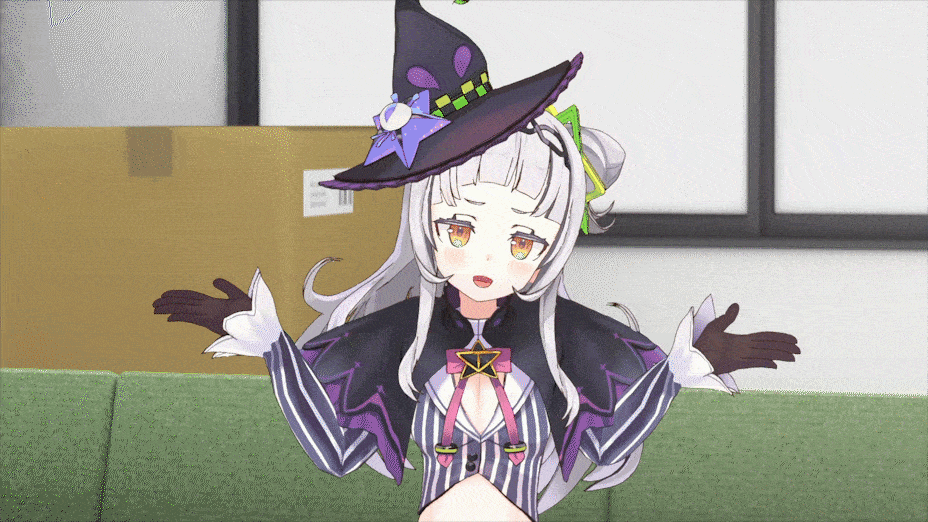 DATA
Birthday

December 8
Debut Stream

August 17, 2018
Height

145 cm
Unit

hololive 2nd Generation
Illustrator
Dream

Smiles on faces all over the world!
Fan Name

Shiokko (Shio-ldren)
Nicknames

Shion-chan, Shion, Shion-tan
Hashtags

Stream Tag: #紫咲シオン
Fan Art: #シオンの書物
Catchphrases

Come ooooooooonnn!
Heh, dummy!
Rage Central
Brazil (How I always go on random tangents)
Brat
Oversleeper
Harvard grad
(Will never ever use) Inst*gram
Regular Streams

Karaoke, gaming, or covers! I do everything!
Likes

Singing, gaming, watching anime, eating, sleeping!
Message

Thank you for always supporting me! Love!