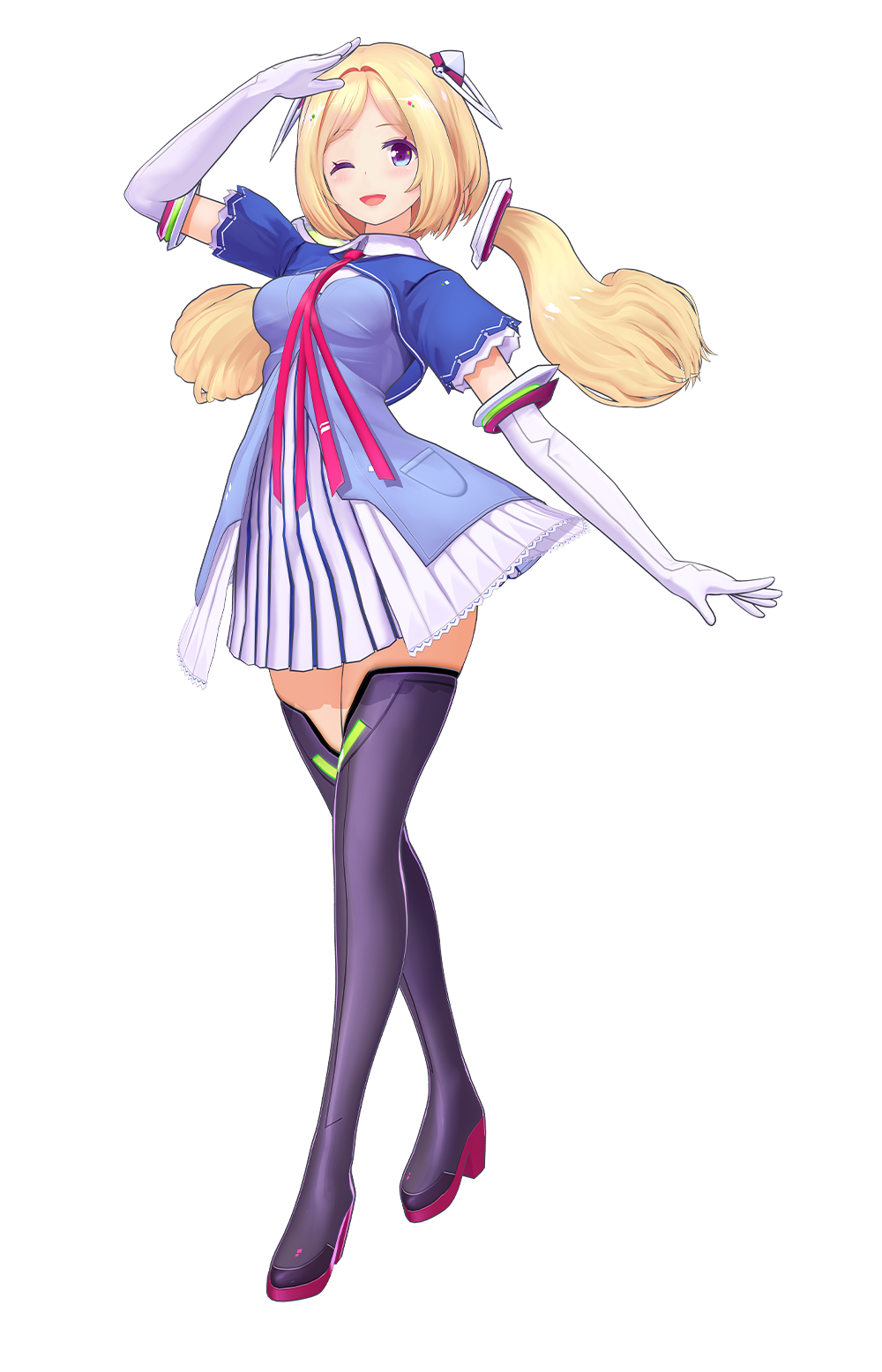 DATA
Birthday

February 17
Debut Stream

June 1, 2018
Height

162 cm
Unit

hololive 1st Generation
Illustrator
Dreams/Goals

An AkiRose in every household!
I wanna be able to meet everyone frequently using VR and AR technology!
I wanna try doing an entertainment show some day!
Fan Name

Rose Knights
Hashtags

Stream Tag: #アキびゅーわーるど
Fan Art: #アロ絵
Message

I'd love to become your friendly neighborhood lady who makes your lives colorful! Let's experience lots of things together!
Regular/Specialty Streams

Evening drinking chat, karaoke (lots of nostalgic songs), and Let's Plays
People often ask me to stream
Horror game Let's Plays by a professional screamer
ASMR Food Porn Streams
Hobbies/Special Skills

I love sake, cooking, and rhythm games!
Certified Aromatherapy Instructor
Belly dance!
Q&A
Q: What's your favorite drink?
A: Barley juice! (with karaage!)
Q: In your opinion, what do your fans love about you?
A: 1. Lovely voice 2. Clumsy aspects 3. Singing & Dancing 4. Personality 5. Mental Strength 6. Thighs 7. Drinking 8. Love towards the Rose Squad 9. Refined taste 10. "Amazing" Art
Q: Favorite music genres?
A: I really love ethnic music!
Words / Memes
Floating Twintails
― They're actually an accessory extension with on-board AI that can freely transform. Their name is [Aik].
MukiRose Jump
― Refers to when I decide to make a big jump during concerts.
Akirose NO nose
― My nose isn't really that visible, so people tease me about it.
NO! Thank you pineapple pizza!!
― I'll never allow HOT pineapples on my pizza!
Welcome Member mugyu mugyu!!
― When you join my YouTube membership, both the Rose Squad and I will hug you.
Alona
― My unique greeting! When you drop by my stream, please try saying "Alona!"
ARAARA Goodboys&Girls !
― Take the good times with the bad.
Kanpai! Cheers!!
― The stream starts after I pop a cold one! Feel free to join in virtually!
Life Hanmyoumu
― Legendary sleeptalk that was born after I drank some really strong alcohol and fell asleep.
Omata senjuu kanon! / A thousand thanks for waiting!
― My go-to "Thanks for waiting" tweet when I start a stream.
Mana Charge!
― My source of energy = Mana. There may or may not be times where I eat my Rose Squad due to lack of mana.
Nom Nom Time
― Food and drinks will be vacuumed into my mouth.
Near-Future AI Robot Prototype AKIROSE Theory
― The theory that I'm actually a robot developed by a researcher and my half-elf memories are all fabricated (and that there may or may not be a manufacturer logo that resembles an apple on me).
Singing, dancing, drinking, cooking, lewd, muscles
― These come to mind when you think of me… apparently. I'm okay with that, actually.
HISTORY
– 2018/6/9

YouTube debut stream that failed (was mostly a horror stream)
– 2018/6/15

Premiered SHALLYS
– 2018/6/19

Started training drills for the Rose Squad. Began "amazing" art
– 2018/7/1

Stream where Rose Squad was spread throughout the world via AkiRose Airways
– 2018/7/7

Released first voice pack!
– 2018/8/1

New internet setup finished. Goodbye to crappy internet!
– 2018/8/4

Spoke about dreams during 5000 subscriber celebration
– 2018/8/25

Shortened name to AkiRose
– 2018/10/9

First cover video!Wistful Record [Tokino Sora x 40mP] / AkiRose cover
– 2018/10/10

Released first set of merch (handwritten)!
– 2018/11/22

Decided on the Rose Squad's appearances
– 2018/12/5

Streaming hiatus due to hospitalization
– 2018/12/24

Premiered ASMR Situational Voicelines
– 2019/2/10

Comeback stream after being discharged
– 2019/2/17

First Birthday Celebration & New Outfit Reveal
– 2019/3/30

Streamed the purchase of an electronic drum set [its name is Bob]
– 2019/5/14

Legendary Karaage ASMR
– 2019/5/19

Midnight Gyoza ASMR
– 2019/6/2

1st Anniversary merch went on sale!
– 2019/6/29

First 3D Reveal concert
– 2019/8/4

Legendary Swimsuit 3D stream
– 2019/8/5

First ever sneeze on stream
– 2019/8/24

First Talk-Fes
– 2019/12/2

"Hedgehog?" trended due to my amazing art
– 2019/12/9

Demonetization
– 2019/12/25

Premiered kawaii ASMR music 360°VR MV"Nekoze Punch!!" [kAmP/AkiRose]
– 2020/1/1

Led charge for the New Years' outfit reveal relay streams
– 2020/1/24

Performed in hololive 1st fes, "Nonstop Story"
– 2020/2/1

Remonetization
– 2020/2/14

Premiered kawaii ASMR music "Chocolate Pandemic" I'll ship to your side [kAmP/AkiRose(hololive)]
– 2020/2/16

2nd Talk-Fes
– 2020/2/17

2nd birthday celebration
– 2020/3/26

YouTube channel reached 100K Subscribers
– 2020/6/12

Sleeptalking stream after falling asleep to strong alcohol
– 2020/6/23

YouTube channel reached 150K subscribers
– 2020/6/29

Premiered new SHALLYS!
– 2020/7/29

Live2D 2.0 reveal
– 2020/8/11

YouTube channel reached 200K subscribers
I'm really happy to have gotten more fans from overseas!
– 2020/8/28

YouTube channel reached 250K subscribers
– 2020/10/15

YouTube channel reached 300K subscribers
– 2020/12/3

YouTube channel reached 350K subscribers
– 2020/12/4

New outfit reveal stream
– 2020/12/22

Performed in hololive 2nd fes, Beyond the Stage Supported By Bushiroad STAGE2
– 2021/1/9

YouTube channel reached 400K subscribers
– 2021/1/31

Performed in Vtuber Fes Japan 2021 DAY2
– 2021/2/4

Debuted on TV
– 2021/2/17

Reveal & sale of 2nd original single Heroine Audition
Performed in hololive IDOL PROJECT 1st Live. "Bloom,"
– 2021/3/17

Released 3D Birthday Celebration merch & Voice Pack
– 2021/3/24

YouTube channel reached 450K subscribers
– 2021/5/5

YouTube channel reached 500K subscribers