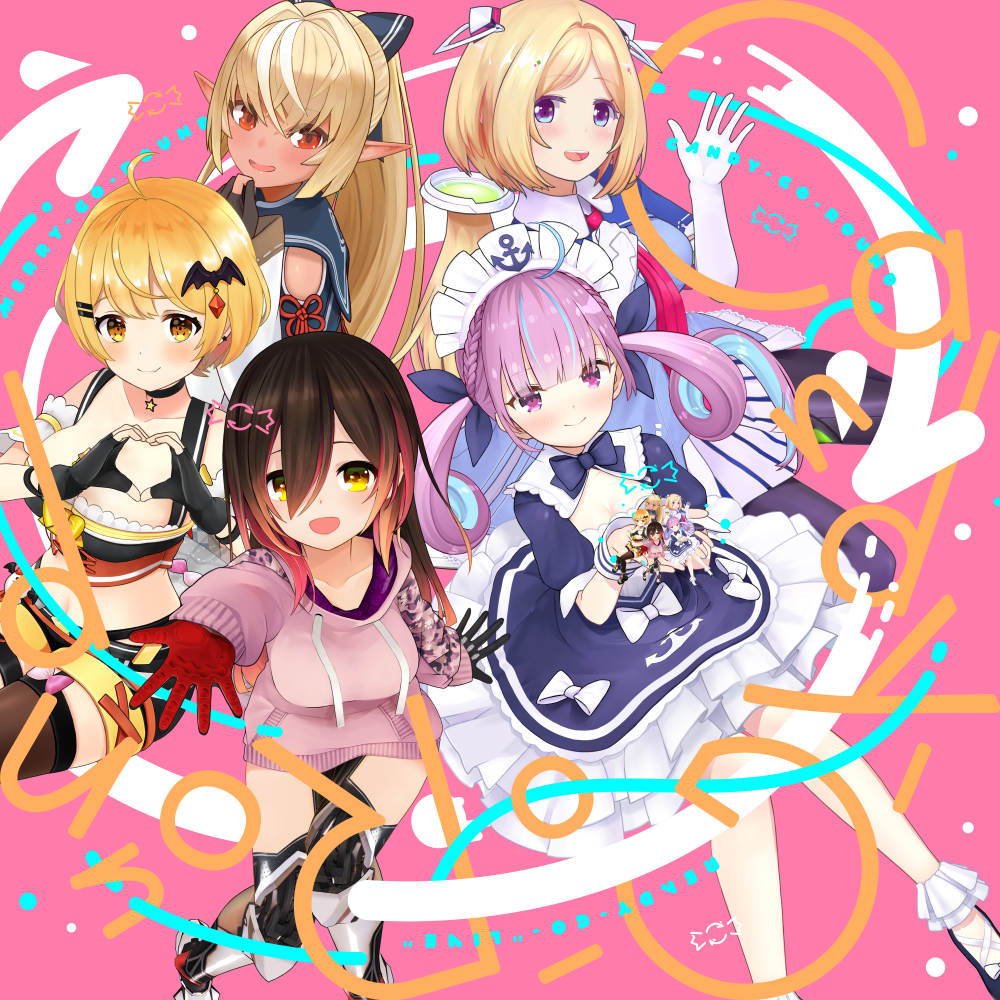 hololive IDOL PROJECT

Candy-Go-Round

Price:¥255 Product number:CVRD-021 2021/1/14 on sale

The fifth official song in the "Floral Circlet" series and the fourth of the 9 consecutive

weeks of original song releases.

This song features the vocals of Roboco san, Yozora Mel, Aki Rosenthal, Minato Aqua, and Shiranui Flare.

The cute vocals combine with an electronic sound to create a lively, idol-like song.

Click here for DOWNLOAD and STREAMING!