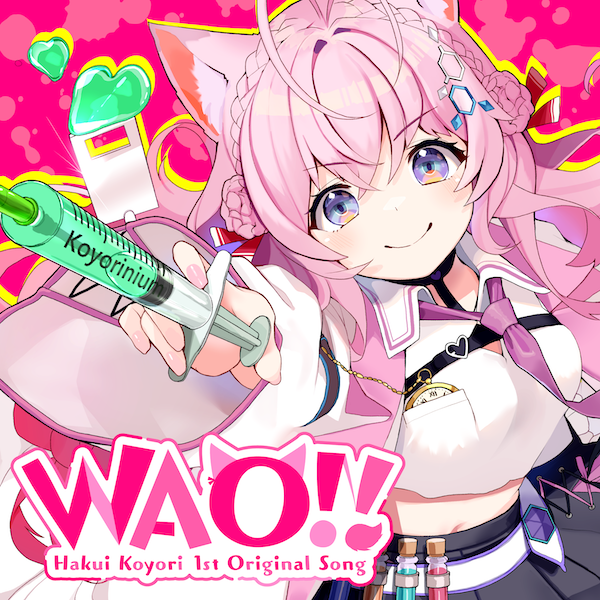 Hakui Koyori

WAO!!

Price:¥255 Product number:CVRD-167 2022/6/17 on sale

Hakui Koyori's 1st single "WAO!!" has been released!
It was written and composed by DECO*27, producer of "Vampire" and other popular tracks.
Her first original song, it's packed full of Koyori's feelings about the fun she has while streaming and her hopes for the future.