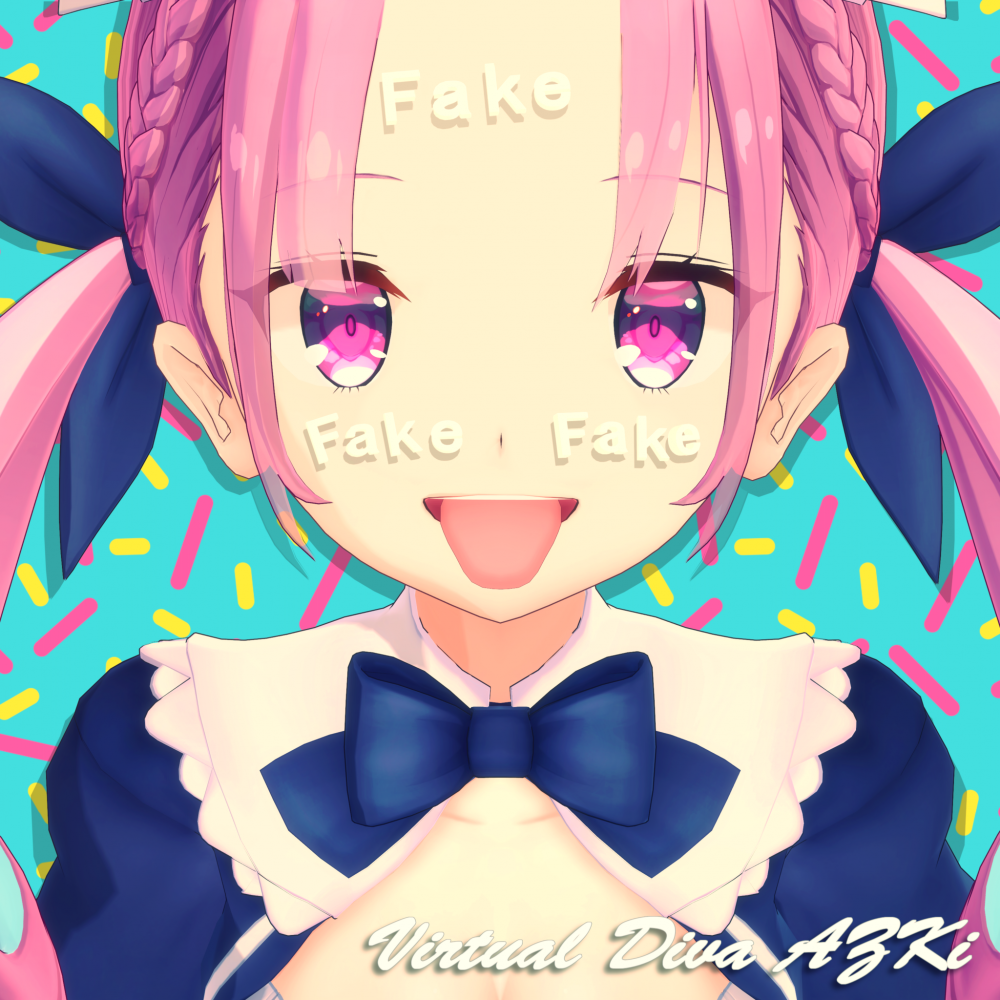 AZKi

Fake.Fake.Fake

Price:¥255 Product number: 2019/4/30 on sale

An original track created as the seventh part of AZKi's "Virtual Diva AZKi" campaign,

where she released songs regularly for eight consecutive months.

SCRAMBLES, a music production group involved with popular idol groups like BiSH and

BiS, produced this hard, rock track as part three of the "AZKi BLaCK" series; in a similar

style to the previous entry in the series, "Hikari no Machi". The song was written,

composed, and arranged by Tanaka Keita of SCRAMBLES, who has created music for

groups such as BiSH, BiS, GANG PARADE, Shiina Hikari, Yumemiru Adolescence, and

Takoyaki Rainbow.

The artwork for this single is an image of Minato Aqua, who also stars in the music video

for the song.

Click here for DOWNLOAD and STREAMING!