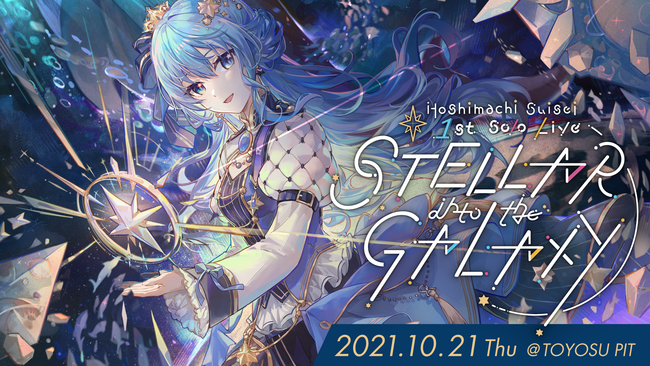 2021.09.10

[Concert] Hoshimachi Suisei 1st Solo Live "STELLAR into the GALAXY" Supported By Bushiroad Special Guests!

We are pleased to announce that AZKi and Inui Toko will be guest performers at hololive talent Hoshimachi Suisei's solo concert, .

will be held at Toyosu Pit on Thursday, October 21st, 2021, with guest performances by AZKi of INoNaKa Music and Inui Toko of NIJISANJI.

We are accepting orders for the second round of advanced tickets from tomorrow, Saturday, September 11th, 12 PM JST.
For more information, please see the information below.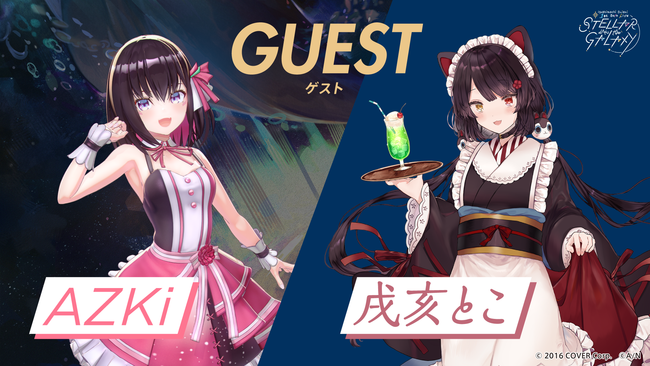 AZKi
AZKi hopes to connect with each and everyone through music from the virtual world.
A diva who became reborn into the virtual world in order to fabricate a new world.
No matter the time, place, or position, she warps through all the barricades with her dazzling talent.
(Modeler: kasokuSato / Outfit Designer: komizuki)
YouTube: http://ur0.work/Nu8M
Twitter: https://twitter.com/AZKi_VDiVA
Official HP: http://azki-official.com/
Official Online Store: https://store.azki-official.com/
Inui Toko
A girl who works at a Japanese-style café more popular in days past.
She wears a maid outfit because of the owner's preferences.
Only those who have chanced to brush against the tail peeking from her skirt know whether it is real or not.
Twitter: https://twitter.com/inui_toko
YouTube: https://www.youtube.com/channel/UCXRlIK3Cw_TJIQC5kSJJQMg
Click here for Hoshimachi Suisei 1st Solo Live "STELLAR into the GALAXY" Supported By Bushiroad details