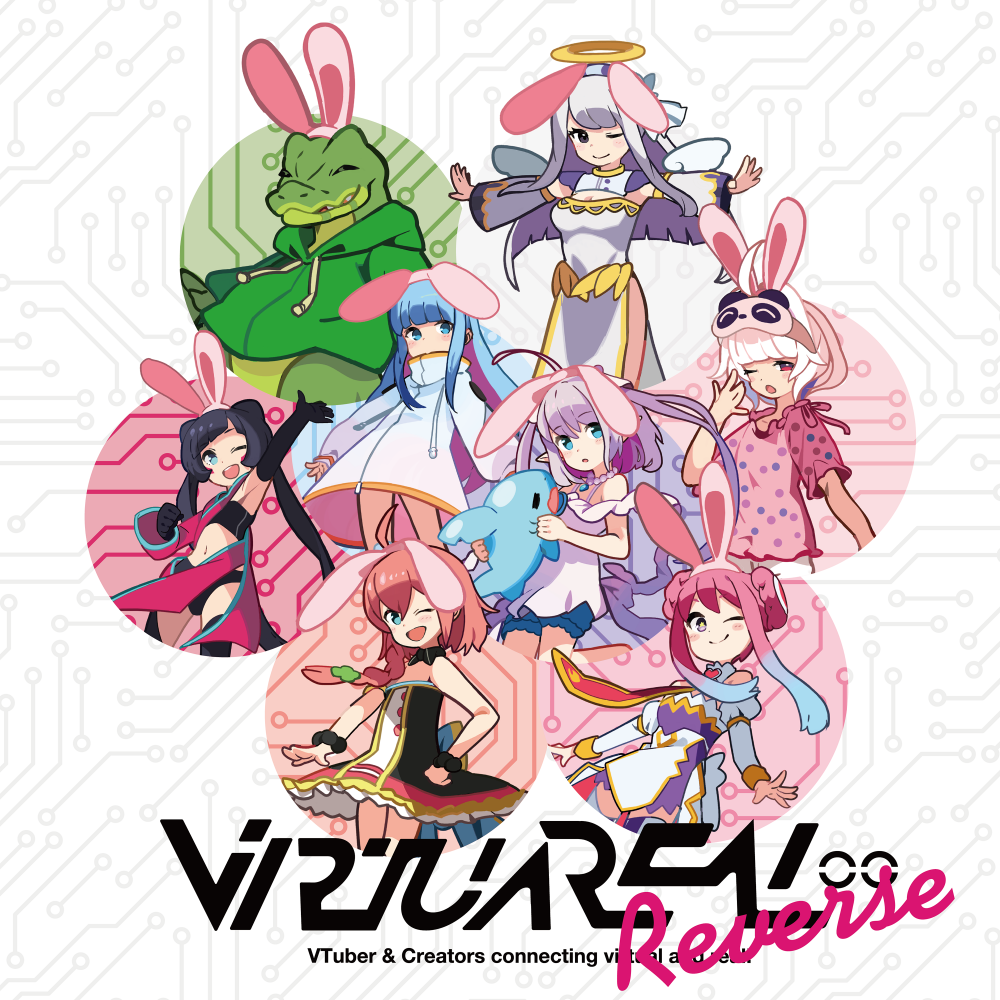 AZKi

VirtuaREAL.00 -Reverse-

Price:¥2,000 Product number: 2019/10/27 on sale

Produced by USAGI Production, a management agency specializing in next-generation

cultural content creation, this is a remix album of "VirtuaREAL.00", which was created by

various VTubers and creators. It features 8 tracks, remixed by a lineup of several

well-known trackmakers. AZKI features in the track "Heartbeat (tamu Remix)".

Click here for the "VirtuaREAL.00 -Reverse-" special site!
Track List
01. トワイライト・ハート (ミカヅキBIGWAVE Remix) / いるはーと
02. ハートビート (tamu Remix) / AZKi
03. Vanta feat. ワニのヤカ (kissmenerdygirl Remix) / Batsu
04. 夏を待ちわびて feat. somunia (Avec Avec Remix) / The LASTTRAK
05. Sprint Sky (Batsu Remix) / エルセとさめのぽき
06. 天使であれたら (D.watt Remix) / 白百合リリィ
07. You & Me (AkkeY Remix) / 眠河ゆめな
08. この場所から (The Herb Shop Remix) / 天羽よつは