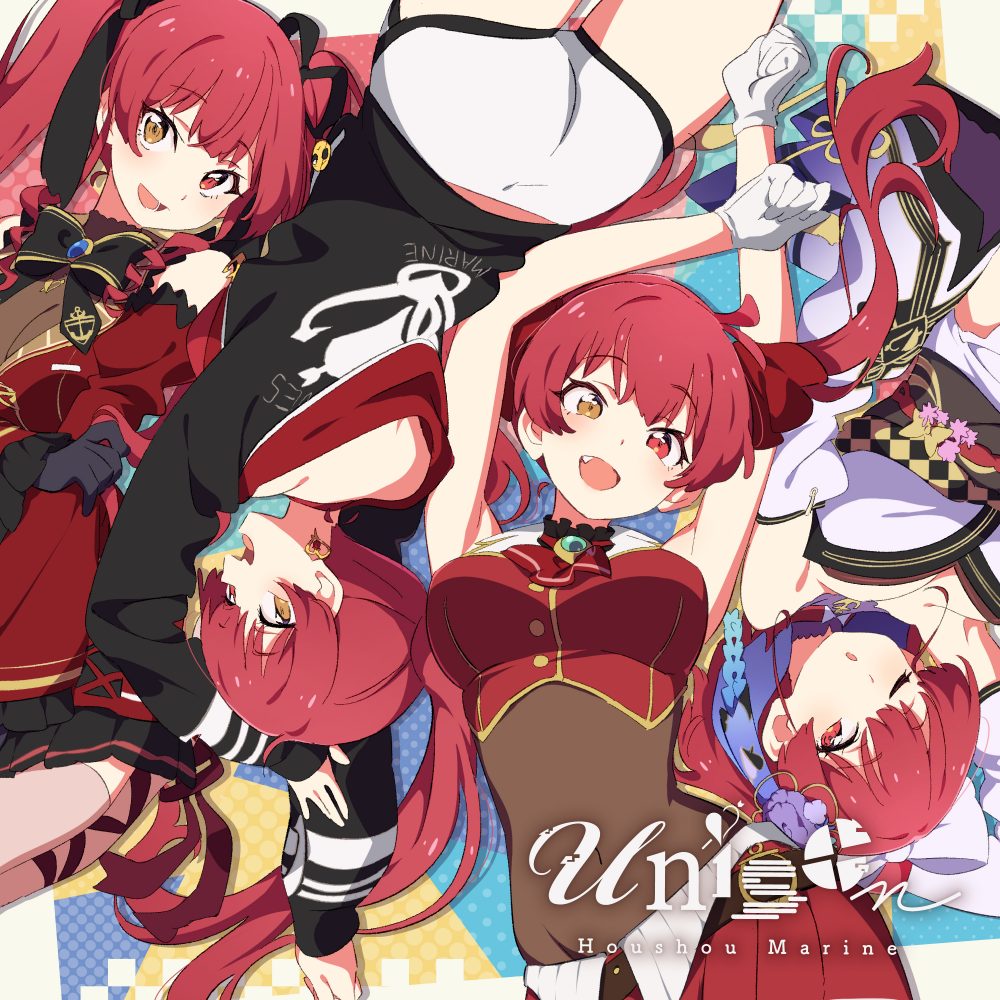 Houshou Marine

Unison

Price:¥255 Product number:CVRD-061 2021/8/12 on sale

Marine's second single. It is a unique track embodying a new genre of music, made in
collaboration with Yunomi.
Well received both within and without Japan, it is so addictive you won't be able to stop
listening to it!
The music video for the song was created by a collaboration of six different animators.