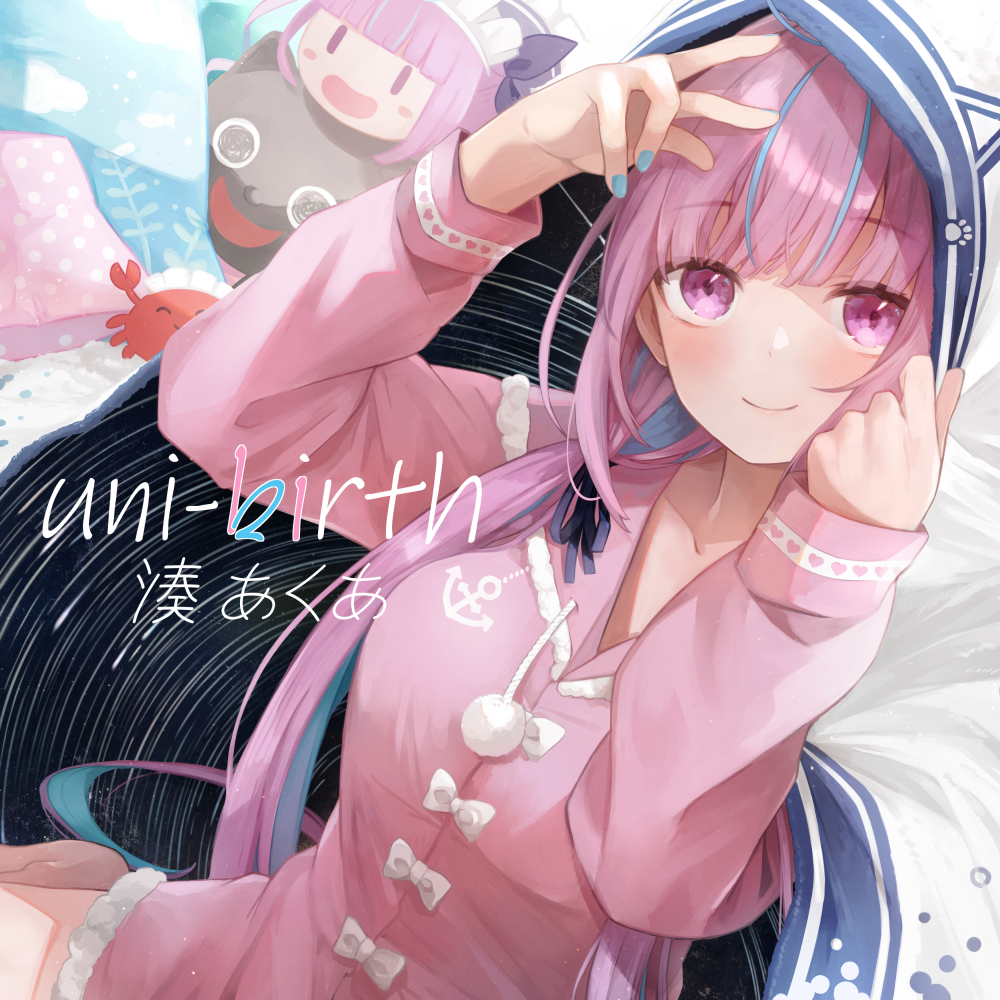 Minato Aqua

uni-birth

Price:¥255 Product number:CVRD-094 2021/12/2 on sale

This is Aqua's 5th single, "uni-birth", following her previous single, "Kira Kira".
This track was written by TOKOTOKO (Nishizawasan-P) who is well known for popular
songs like "Yomosugara Kimi Omou".
Be sure to pay special attention to the meaning behind the title and lyrics!