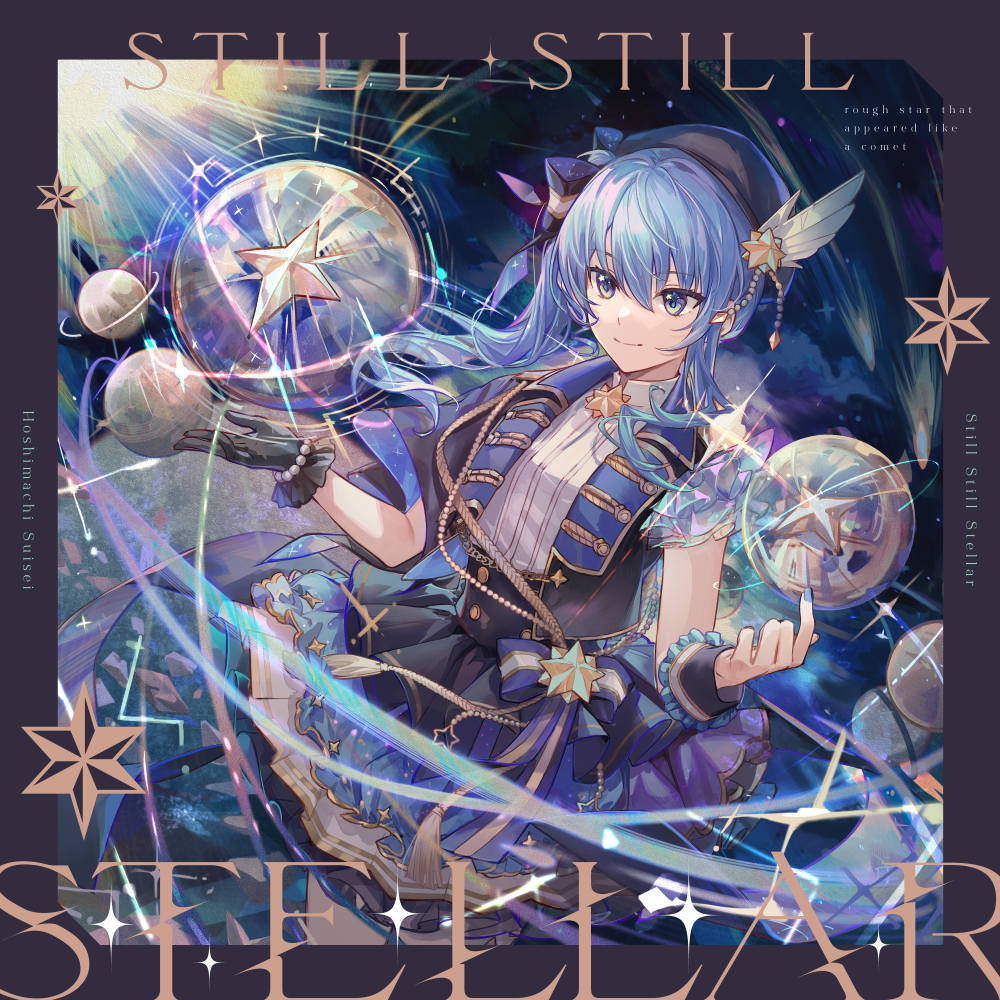 Hoshimachi Suisei

Still Still Stellar

Price:¥2,444 Product number:HOLO-002 2021/9/29 on sale

Suisei's first full album to be released nationwide! The album contains 12 tracks including several of Suisei's previous songs; the new titular track "Stellar Stellar", written
by TAKU INOUE; the new tracks, "Andromeda", "Je t'aime." and "Starry Jet", written
especially for this album; and "Bluerose", "Kakero", "Bye Bye Rainy", and "Jibun Katte
Dazzling" which were part of the three back-to-back monthly releases that she announced.

DOWNLOAD and STREAMING links here!


Track List
01.『Stellar Stellar』
02.『NEXT COLOR PLANET』
03.『Her Trail on the Celestial Sphere』
04.『GHOST』
05.『bye bye rainy 』
06.『SelfishDazzling』
07.『Bluerose』
08.『comet』
09.『Andromeda』
10.『Je t'aime。』
11.『Starry Jet』
12.『Run』