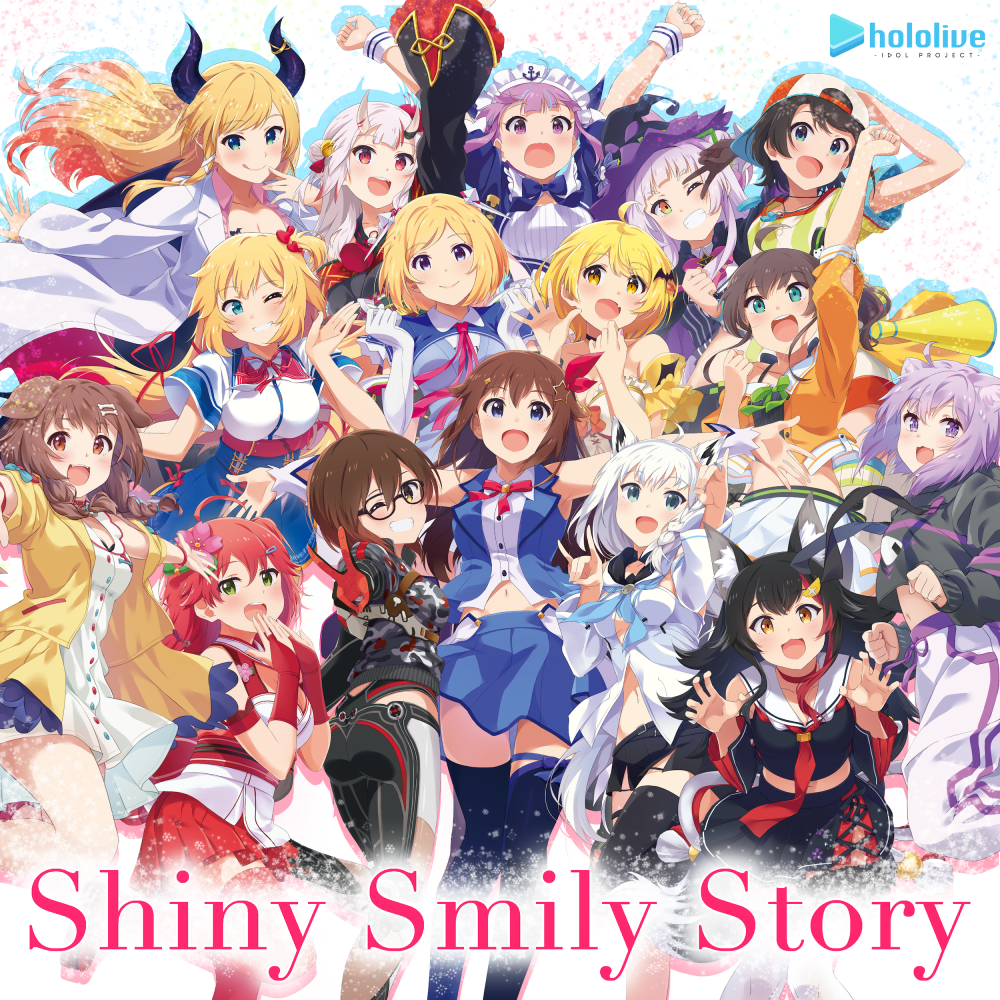 hololive IDOL PROJECT

Shiny Smily Story

Price:¥255 Product number:CVRD-001 2019/9/16 on sale

hololive's first original song.

Its colorful lyrics describe the activities and thoughts of each of the artists as they

pursue their dreams, and comprise a pop sound full of energy.

It is a song that many consider the theme song of hololive, which has a diverse range

of talents.

Click here for DOWNLOAD and STREAMING!