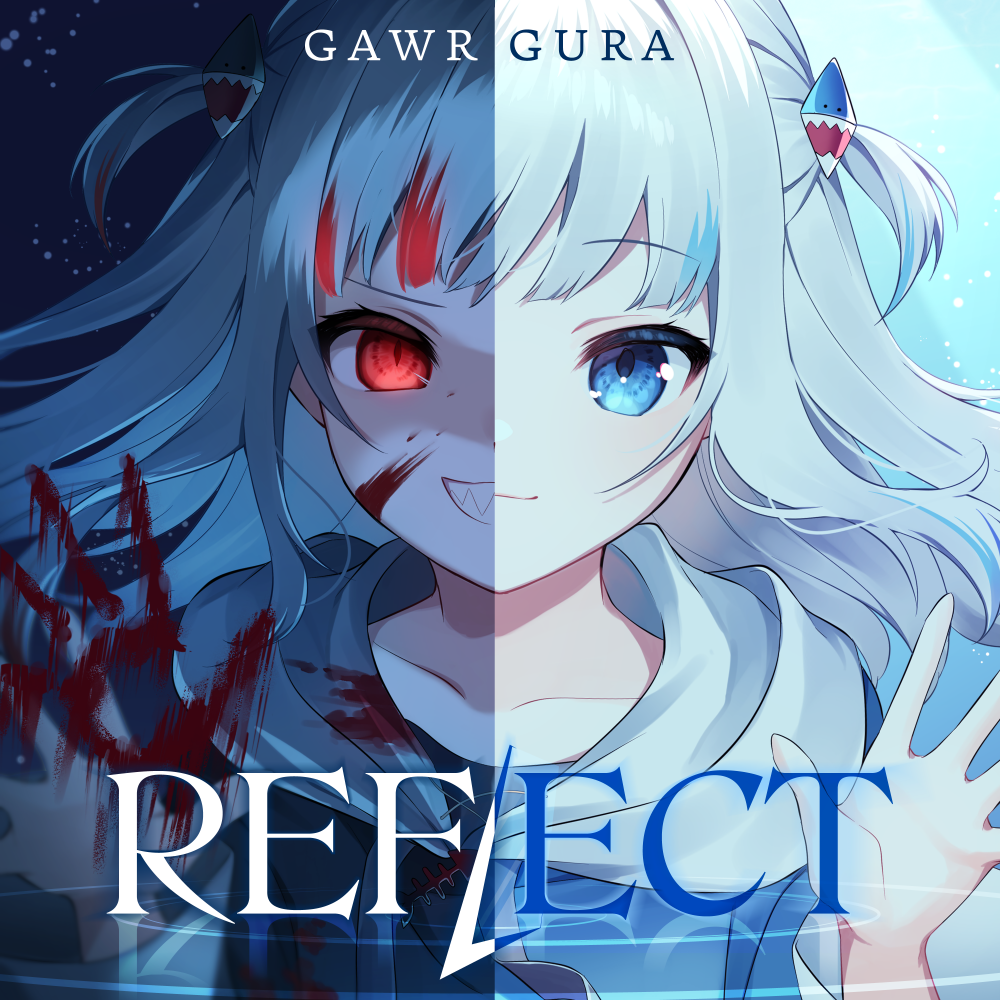 Gawr Gura

REFLECT

Price:¥255 Product number:CVRD-048 2021/6/22 on sale

Gawr Gura's first original song, in Japanese! With lyrics written by Gura herself, the song
was a huge hit, reaching 1 million views within 10 hours of release!
The song was written by Neko Hacker and Gawr Gura, and composed by Farhan Sarasin.