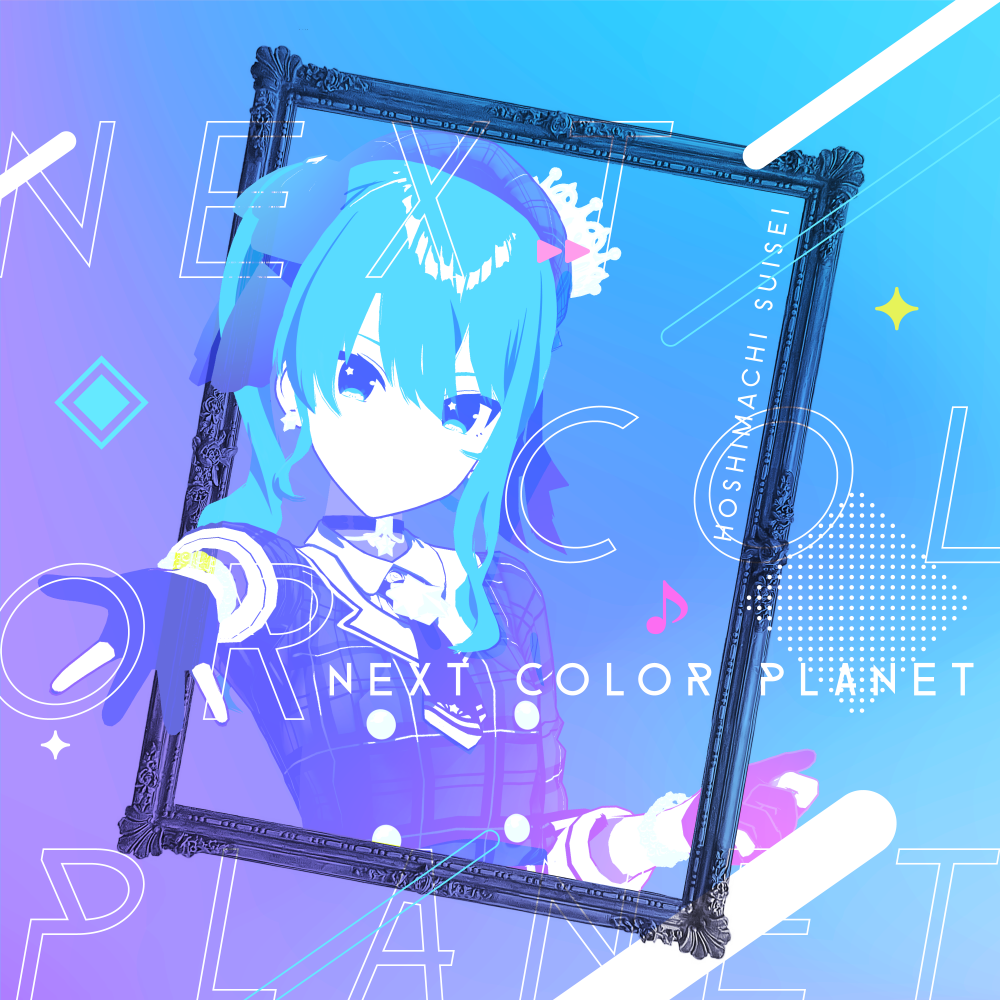 Hoshimachi Suisei

NEXT COLOR PLANET

Price:¥255 Product number:CVRD-004 2020/3/22 on sale

Suisei's third original song which celebrated her second anniversary.

Her first original song after joining hololive, this cute and cool party song was overseen by Arte Refact, who has produced many idol songs.

Click here for DOWNLOAD and STREAMING!