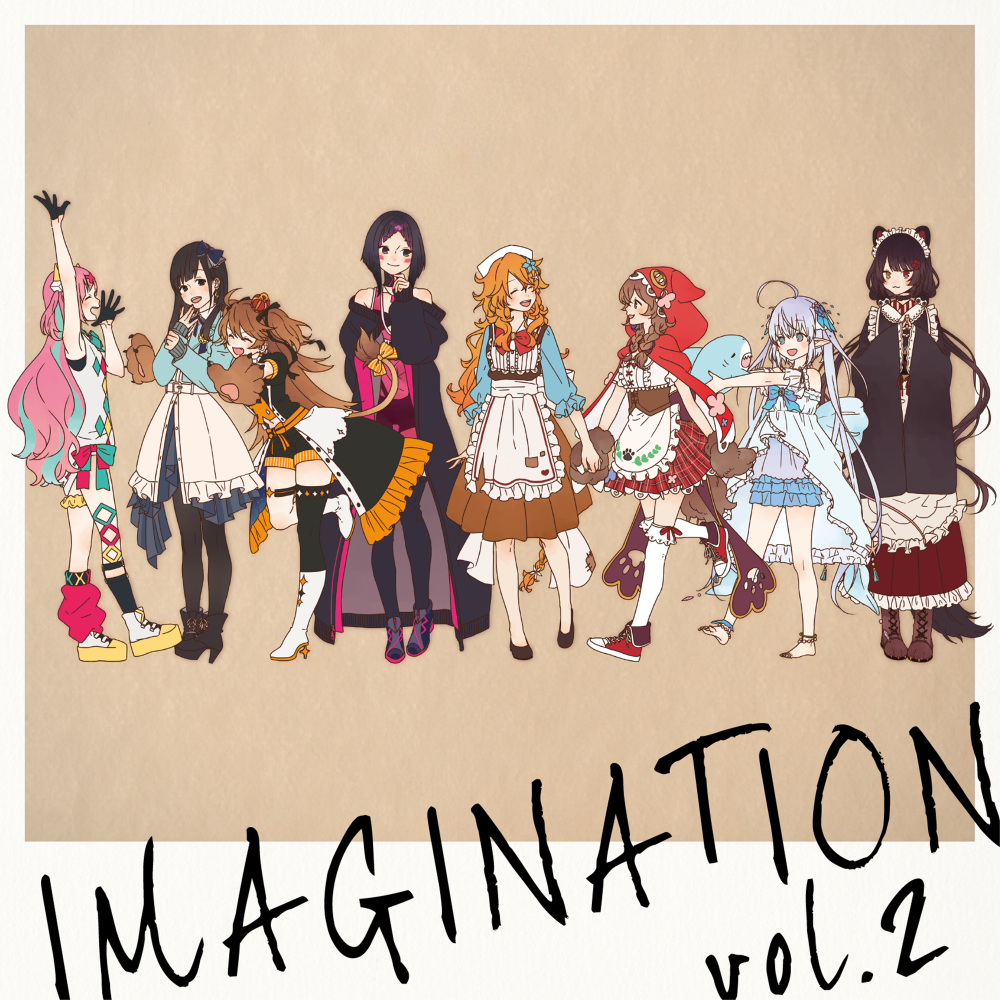 AZKi

IMAGINATION vol.2

Price:¥5,500 Product number:QECR-91002 2019/11/27 on sale

The second volume of the "IMAGINATION" series of VTuber compilation albums. 8 VTubers feature on this album and cover J-pop songs, including several collaborative works with

two artists singing together. This album was produced by Endou., who has been involved in many songs for idols and anime songs, among other things. Album art was drawn by

Fukamachi Naka. AZKi features in the tracks "fragile" and "Koi no Uta".

Click here for DOWNLOAD and STREAMING! Click here for an overview of IMAGINATION vol.2 !

※Please check various websites for details on the original benefits of each shop.
Track List
01. ここにいるぜぇ! / ピンキーポップヘップバーン02. 雪の華 / 花鋏キョウ
03. There will be love there-愛のある場所- / 獅子神レオナ
04. fragile / AZKi
05. ♡桃色片想い♡ / 御伽原江良
06. ハナミズキ / 童田明治
07. Rolling star / エルセとさめのぽき
08. 気まぐれロマンティック / 戌亥とこ
09. こいのうた / AZKi&戌亥とこ
10. 月のしずく / エルセ&花鋏キョウ
11. 夏祭り / 御伽原江良&ピンキーポップヘップバーン
12. 小さな恋のうた / 獅子神レオナ&童田明治