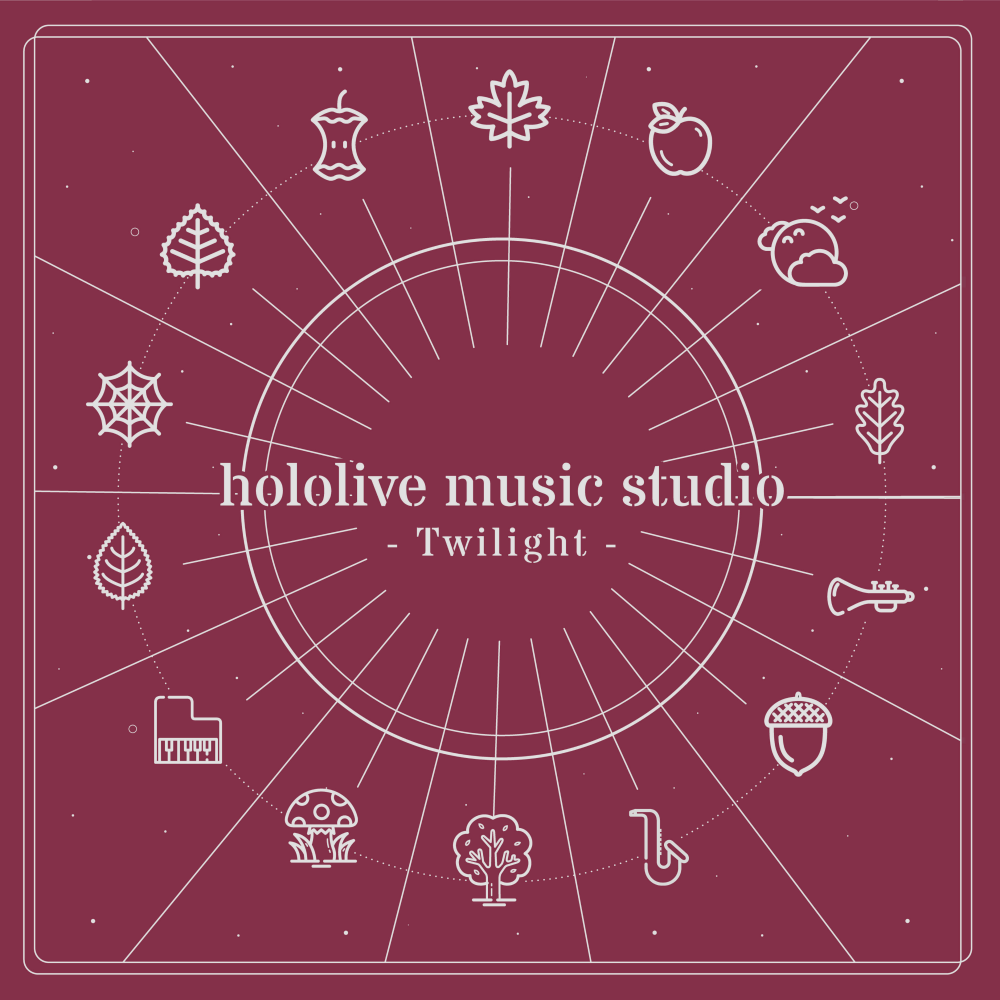 hololive music studio

hololive music studio – Twilight

Price:¥2,000 Product number:CVRD-092 2021/11/27 on sale

"Twilight ver.", the 3rd volume of hololive music studio has been released!
This album is also available on the hololive official YouTube channel for you to enjoy.
You might even get to see your favorite hololive talent show up in the music video!
Here's stylish hololive music arrangement to match your routine.

DOWNLOAD and STREAMING links here!

Track List
01.『Caesura of Despair (Twilight ver.)』
02.『Bluerose (Twilight ver.)』
03.『Tokusya-Seizon Wonder-la-der!! (Twilight ver.)』
04.『BLUE CLAPPER (Twilight ver.)』
05.『Halloween Night, Tonight! (Twilight ver.)』
06.『mayday,mayday (Twilight ver.)』
07.『Lioness' Pride (Twilight ver.)』
08.『VIOLET (Twilight ver.)』
09.『AsuiroClearSky (Twilight ver.)』
10.『STARDUST SONG (Twilight ver.)』