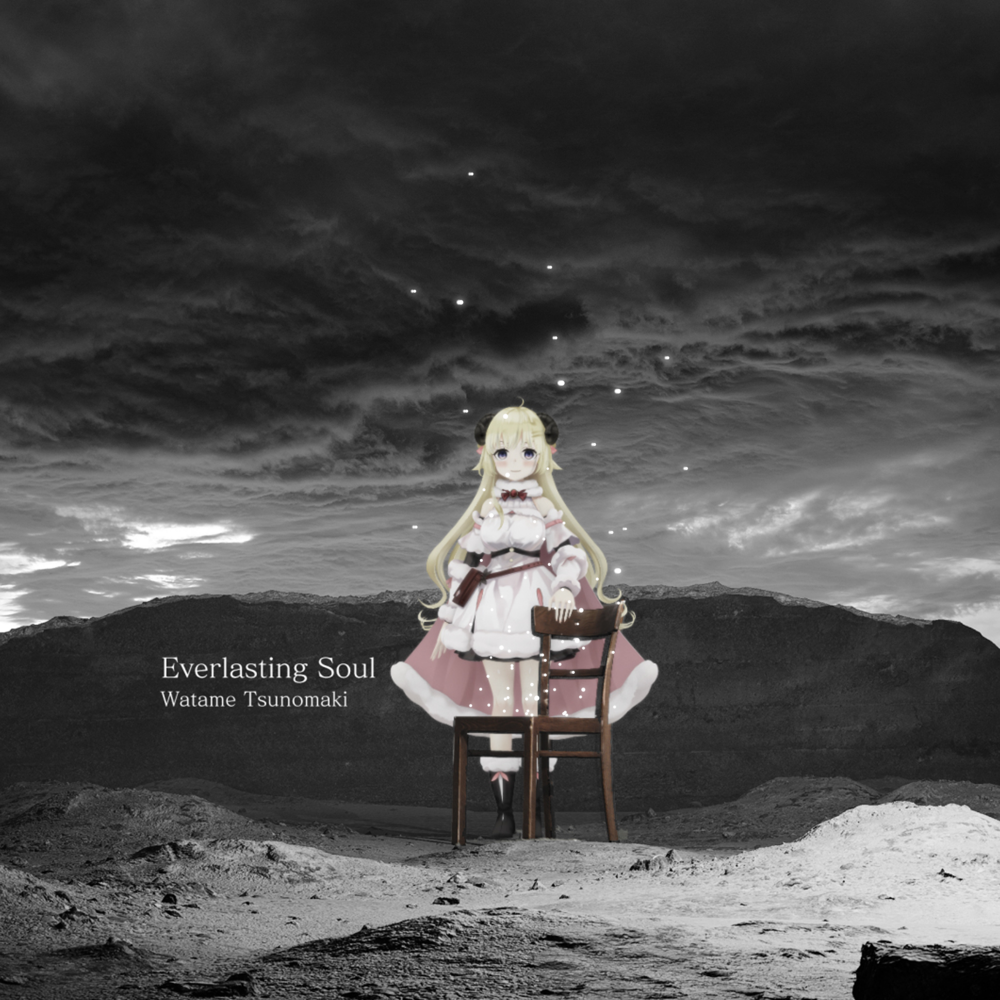 Tsunomaki Watame

Everlasting Soul

Price:¥255 Product number:CVRD-076 2021/9/10 on sale

Tsunomaki Watame's fourth original song.
Lyrics were written by hotaru, who has created many anime songs; with composition
by Tom-H@ck, who has produced and created music for many different artists.
The 3D music video released with the song was also extremely well received.