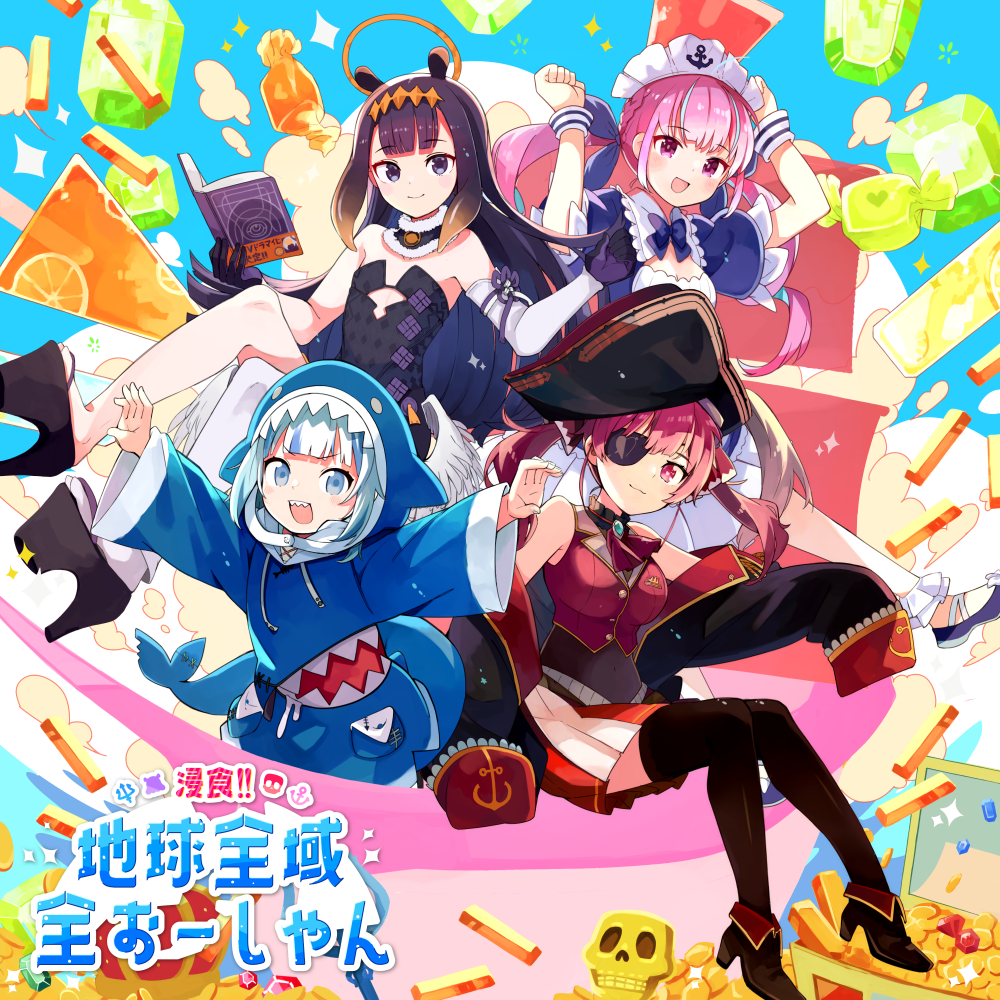 UMISEA

Domination! All the World Is an Ocean

Price:¥255 Product number:CVRD-077 2021/9/19 on sale

The birth of a new ocean-themed group, "UMISEA"!
The group is comprised of Minato Aqua and Houshou Marine of hololive, together with
Ninomae Ina'nis and Gawr Gura of hololive EN. Their first song is a catchy and upbeat
track that gives up the high road and sails the high seas, transcending the borders of
countries and languages to bring you joy and fun.
This song was written, composed, and arranged by Camellia.