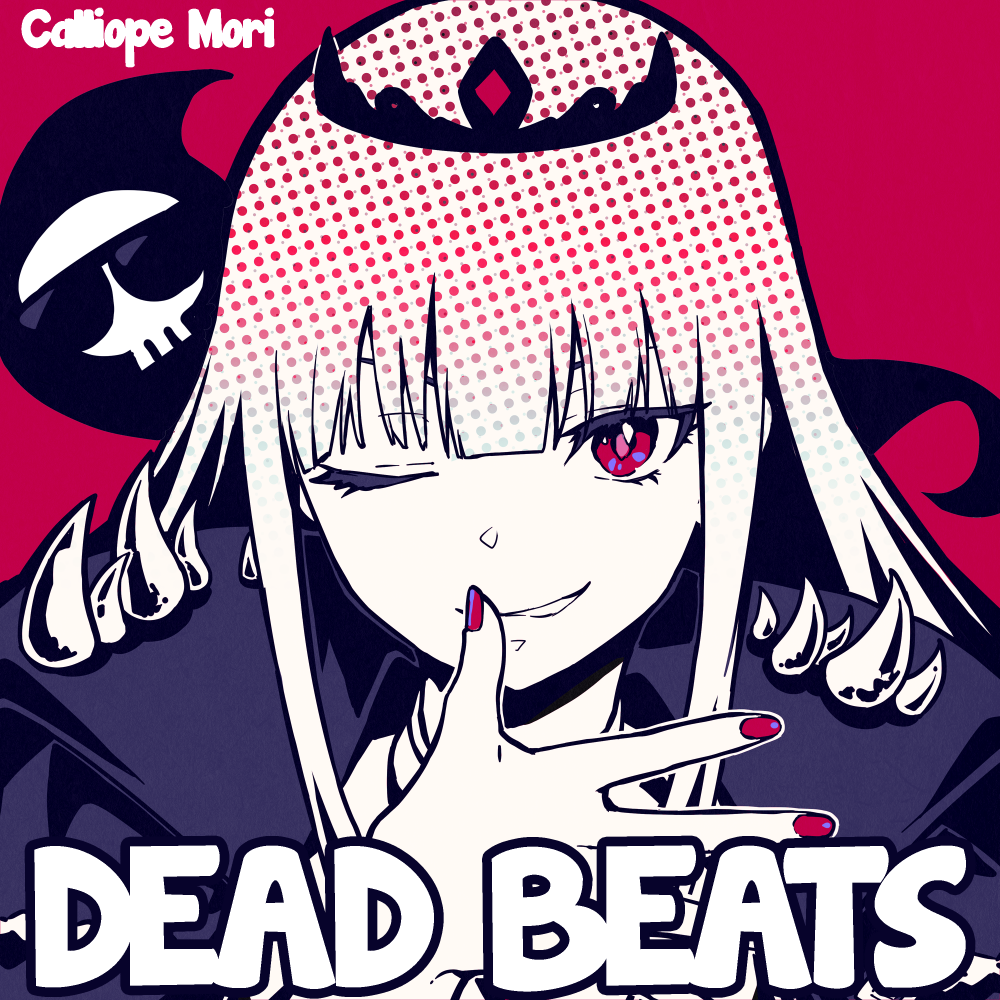 Mori Calliope

DEAD BEATS

Price:¥1,020 Product number:CVRD-009 2020/10/17 on sale

Calliope's first EP which garnered a lot of attention after reaching #1 on various streaming platforms and rankings. She demonstrates her multi-talent by writing, composing, and

arranging the title track "DEAD BEATS" and other songs herself.

In addition, her EP song "Excuse My Rudeness, But Could You Please RIP?" has attracted many music fans due to its unique lyrics which combines Japanese and English, coupled

with her superior rapping skills, with her music video on YouTube being viewed more than 11 million times as of February 2021, making her a popular and talented artist.

Click here for DOWNLOAD and STREAMING!
Track List
01. Reaper or Rapper? Introduction Rap
02. Excuse My Rudeness, But Could You Please RIP?♡
03. DEAD BEATS
04. Live Again