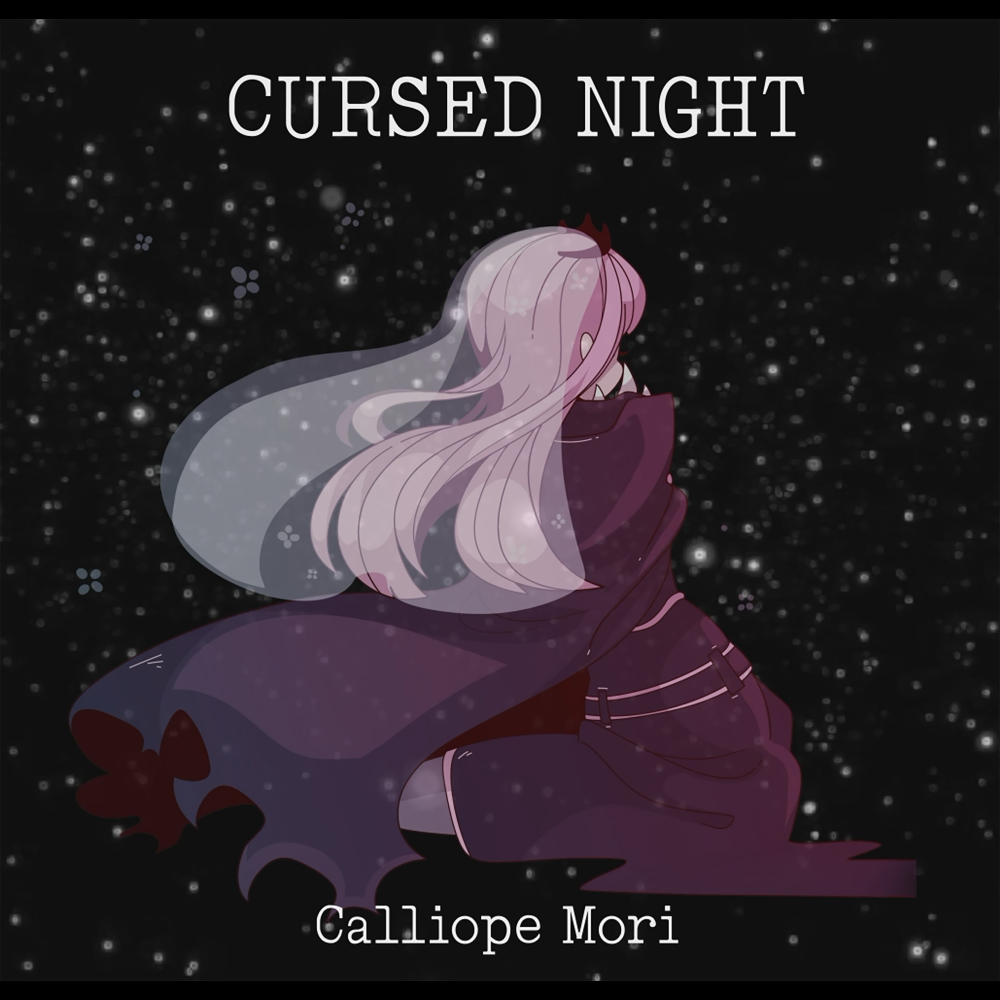 Mori Calliope

Cursed Night

Price:¥255 Product number:CVRD-012 2020/11/2 on sale

Calliope's first digital single with rap, lyrics, and music video provided by herself. She also

collaborated with kokorobeats a.k.a K's/Coro to produce and mix the track. With

melancholic lyrics and a relaxing melody, this song presents a new side of her to listeners.

Click here for DOWNLOAD and STREAMING!