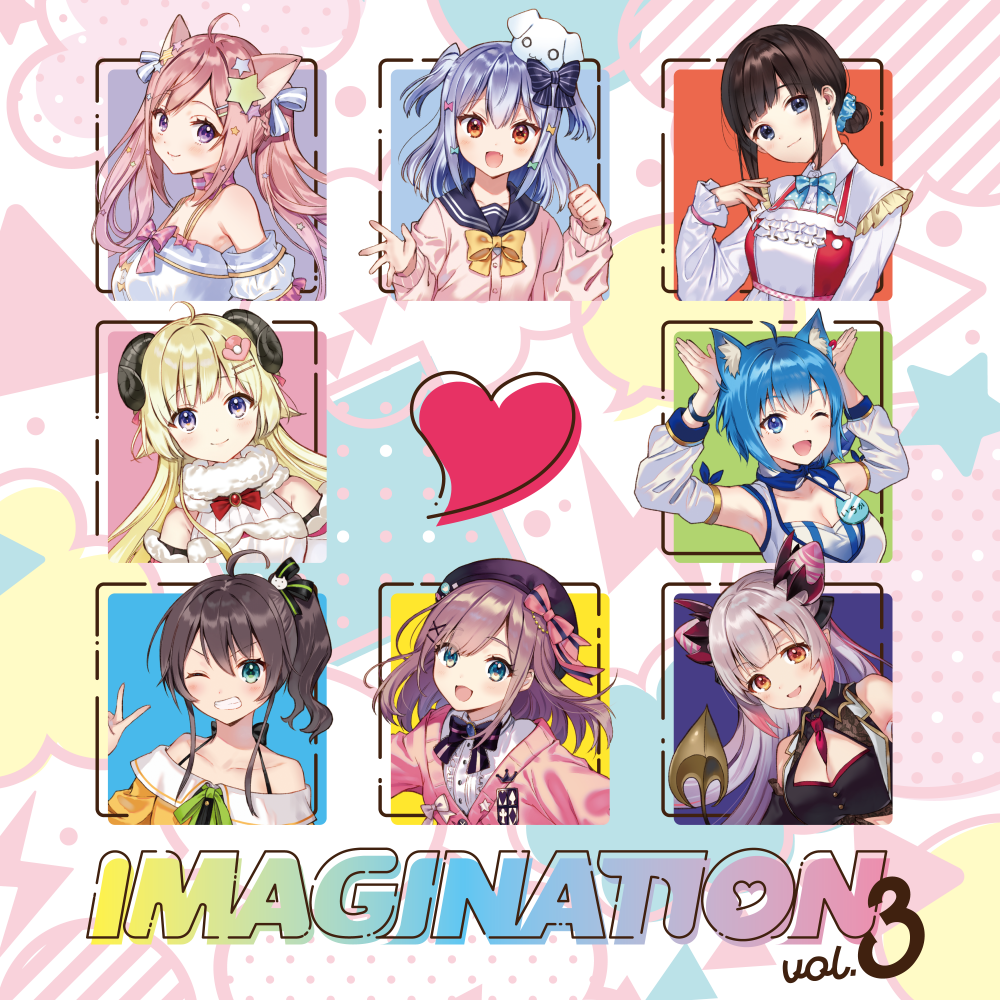 Tsunomaki Watame, Natsuiro Matsuri

IMAGINATION vol.3

Price:¥5,500 Product number:QECR-91003 2020/12/23 on sale

The third volume of the "IMAGINATION" series of VTuber compilation albums. The

catchphrase for the album is "yell for you ~step forward to tomorrow!~" and the concept of the album is to bring energy to everyone who listens to it. Each VTuber selected a J-POP or anime song to sing based on this theme, for a total of 13 cover tracks. The album was

arranged by Yuasa Junji, who works as the A&R chief producer of AKB48, and album art

was drawn by Hanekoto. hololive members Tsunomaki Watame and Natsuiro Matsuri

feature on this album.

Click here for DOWNLOAD and STREAMING! Click here for an overview of IMAGINATION vol.3 !

※Please check various websites for details on the original benefits of each shop.
Track List
01. スターラブレイション / 愛宮みるく02. 気分上々↑↑ / 鈴鹿詩子
03. ね~え? / 周防パトラ
04. そばかす / 鈴原るる
05. GLAMOROUS SKY / 宗谷いちか
06. 恋のつぼみ / 角巻わため
07. 風吹けば恋 / 夏色まつり
08. I WISH / 犬山たまき
09. じょいふる / 愛宮みるく&鈴鹿詩子
10. もってけ!セーラーふく / 周防パトラ&鈴原るる
11. 365日の紙飛行機 / 犬山たまき&夏色まつり
12. 走れ! / 宗谷いちか&角巻わため