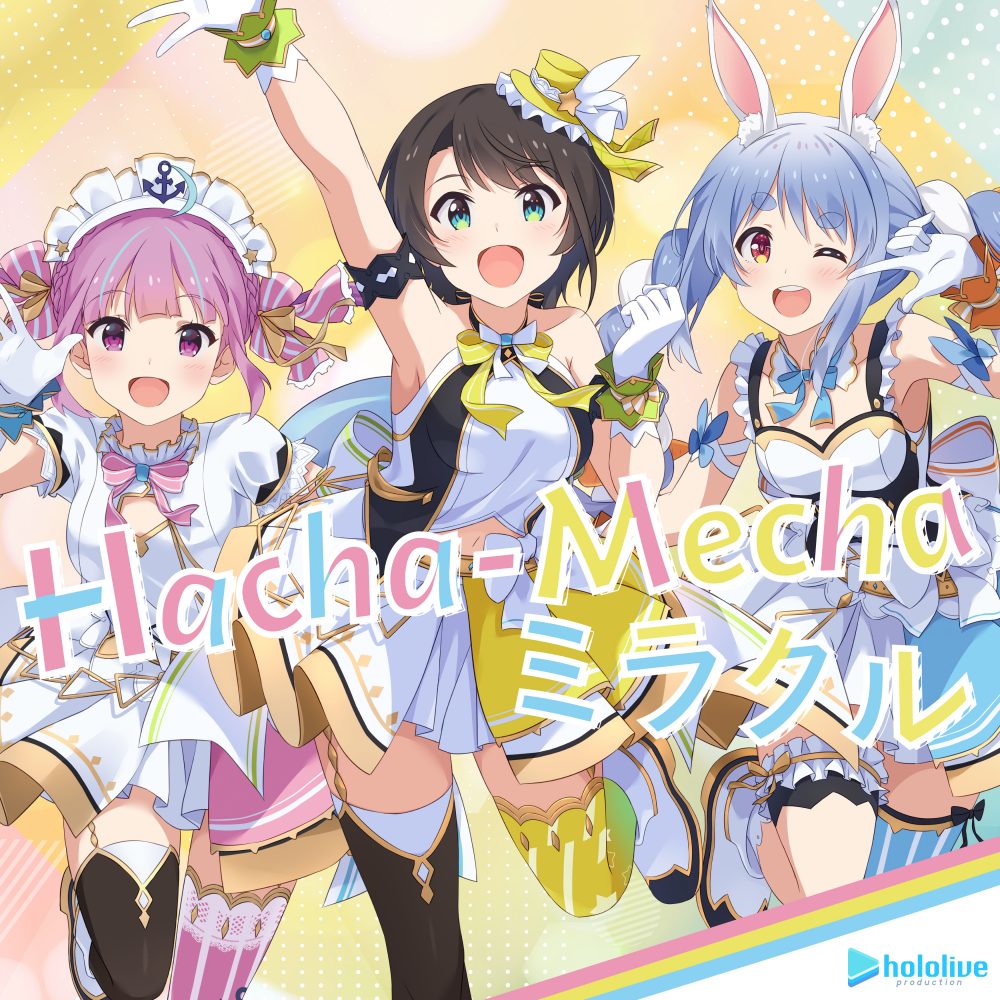 Minato Aqua・Oozora Subaru・Usada Pekora

Hacha-Mecha Miracle

Price:¥255 Product number:CVRD-015 2020/12/18 on sale

This song was performed by "Spice Love" (Oozora Subaru, Minato Aqua, Usada Pekora) as ambassadors of the "#hololiveCurryMeshiWEEK" campaign.

The song was written and composed by Karasuya Sabou, known for their work on

"Onegai Muscle" and "O-Ku-RI-Mo-No Sunday!", while Shinozaki Ayato also helped

composed and arrange the song. It is an anime pop song with catchy lyrics and an

addictive tune.

Click here for DOWNLOAD and STREAMING!