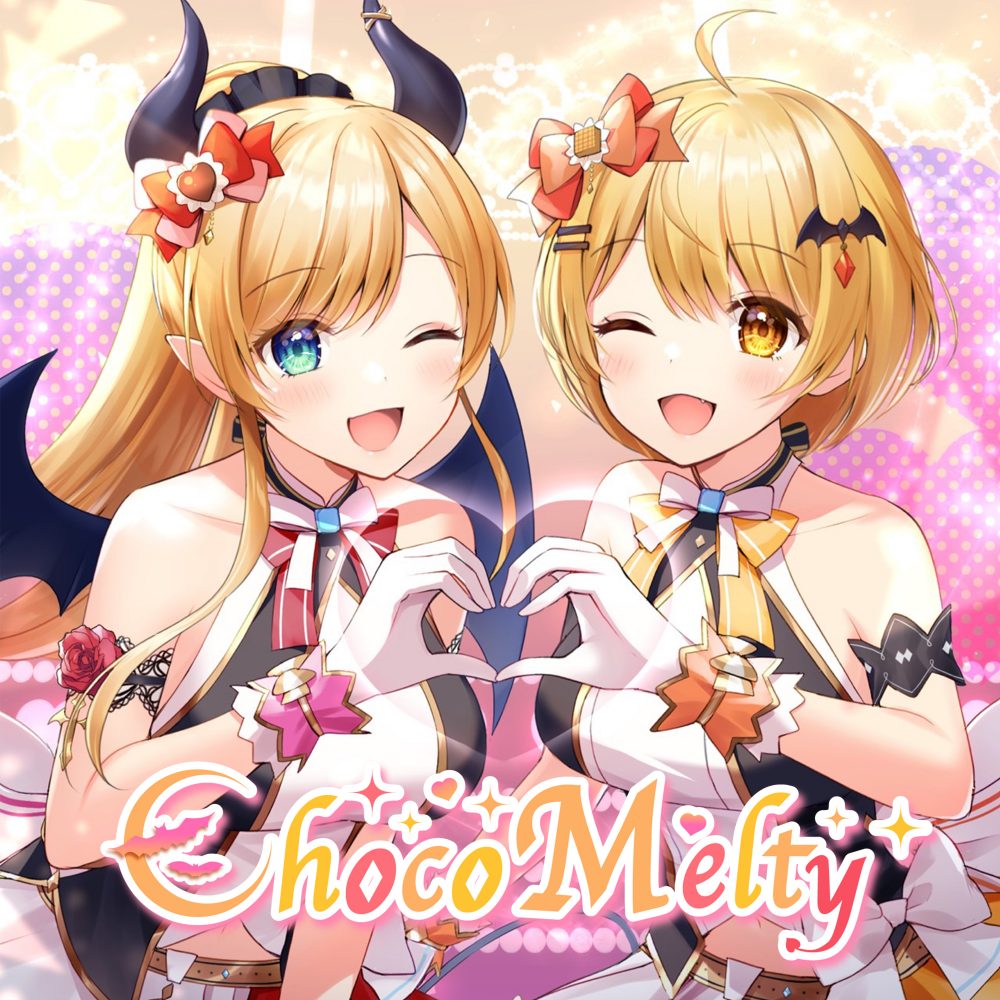 MelKiss

Choco♡Melty

Price:¥255 Product number:CVRD-100 2021/12/20 on sale

This is Yozora Mel and Yuzuki Choco's unit MelKiss's first original song.
It was produced in commemoration of the unit's 3rd anniversary and was performed for the first time during the anniversary concert.
The song was written and composed by Shinji Suzuki.