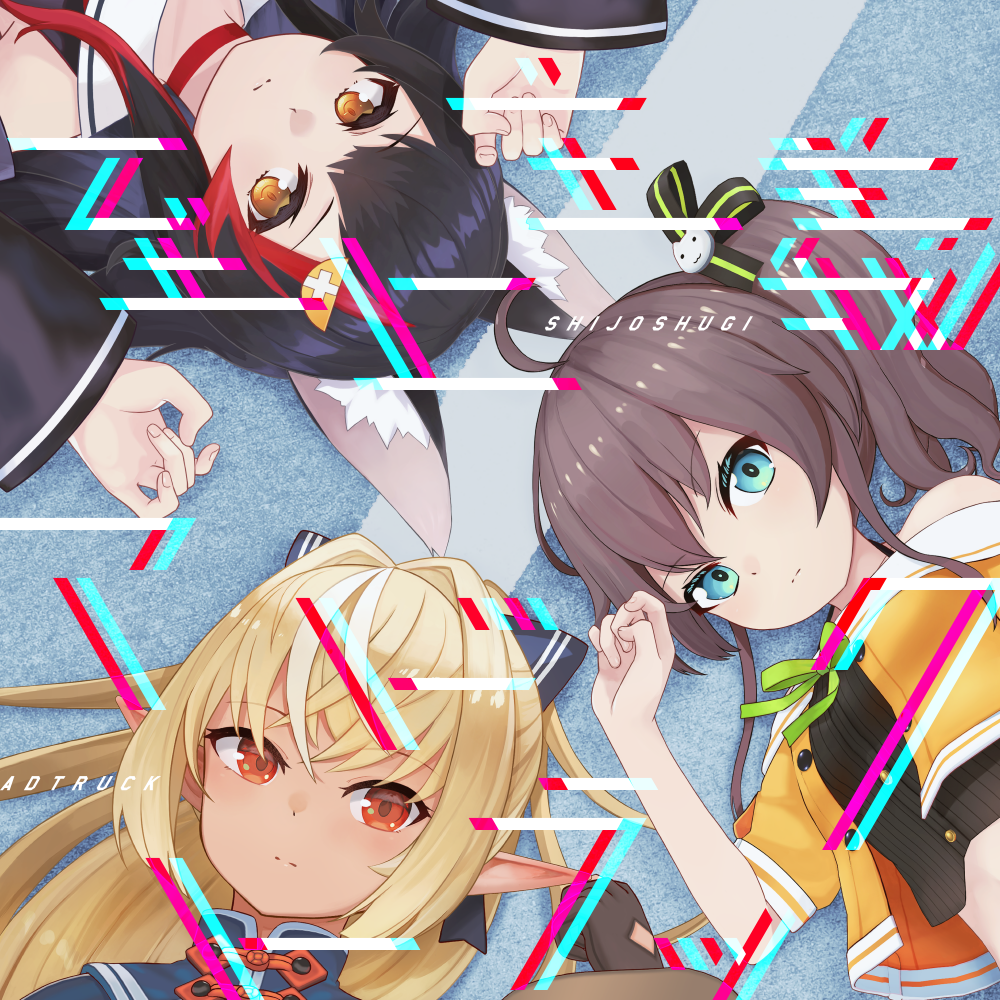 hololive IDOL PROJECT

SHIJOSHUGI ADTRUCK

Price:¥255 Product number:CVRD-019 2021/1/7 on sale

The fourth official song in the "Floral Circlet" series and the third of the 9 consecutive weeks of original song releases.

This song features the vocals of Natsuiro Matsuri, Ookami Mio, and Shiranui Flare.

This song is a complex interplay between the three singers' voices, the powerful

band sound of guitar and bass, and electronic sounds that will leave a lasting

impression on your ears.

Click here for DOWNLOAD and STREAMING!