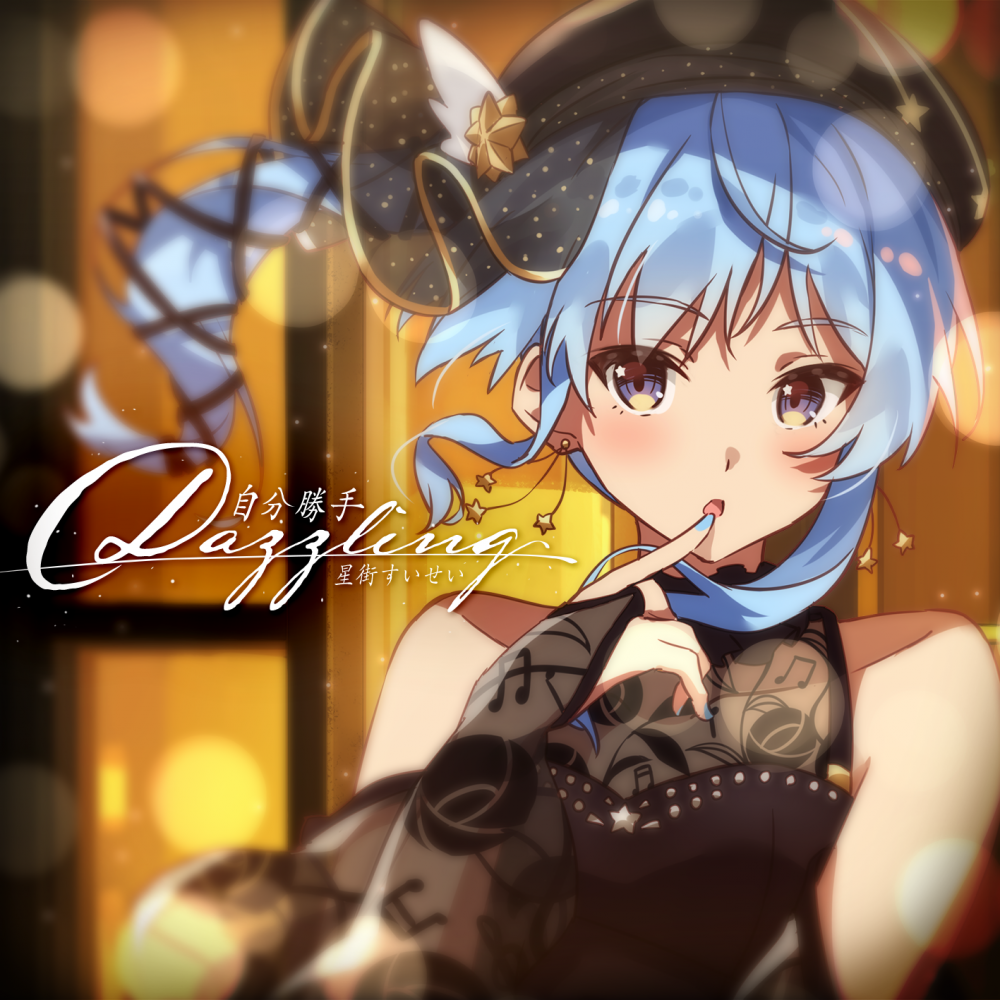 Hoshimachi Suisei

SelfishDazzling / bye bye rainy

Price:¥510 Product number:CVRD-069 2021/8/22 on sale

The third installment of Suisei's "three months of consecutive digital releases" campaign.
"Jibun Katte Dazzling" is an original collab song created for the arcade rhythm game,
"Chunithm". The lyrics were written by Rute, with composition by Takuya Sakai, who
also worked on "NEXT COLOR PLANET".
"Bye Bye Rainy" was produced by Shota Horie, who has produced songs for countless
other artists and also creates Vocaloid music under the "kemu" alias.