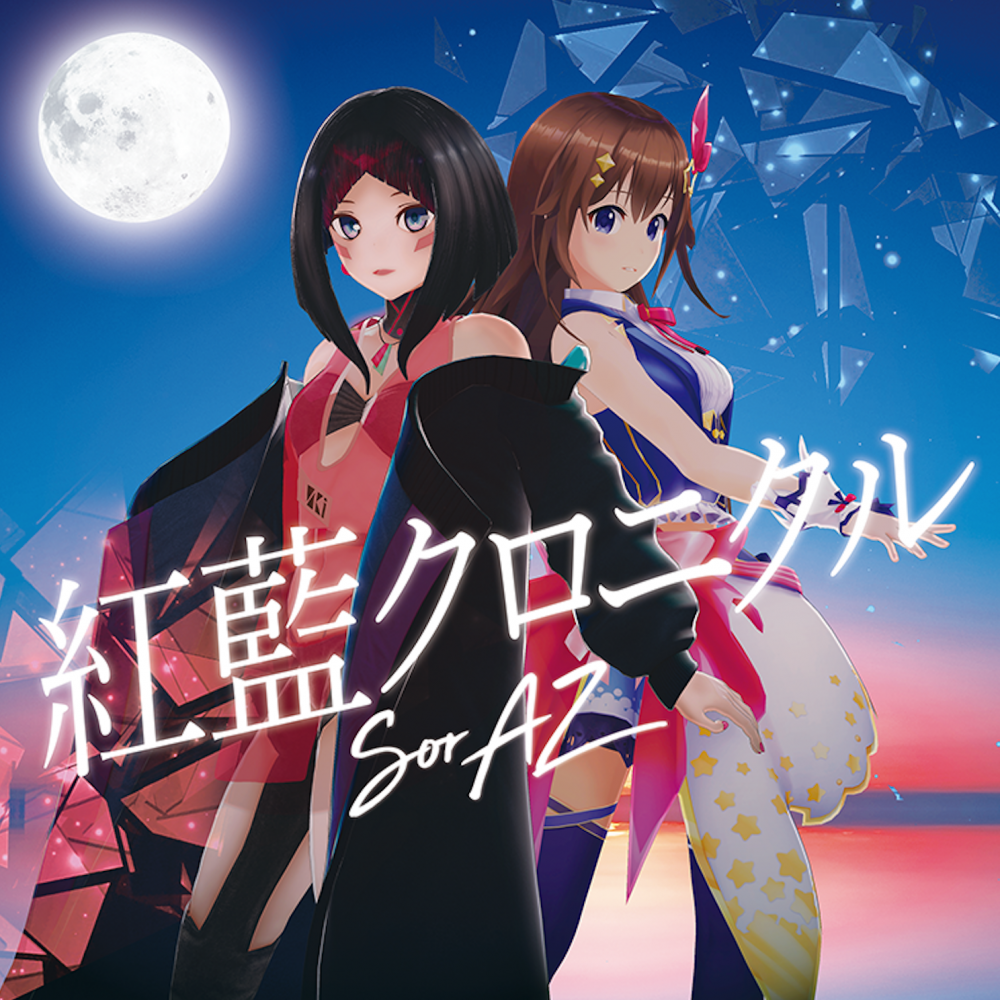 SorAZ

Kurenai Kuronikuru

Price:¥1,020 Product number:TCJPR0000690064 2020/9/22 on sale

Another SorAZ original song, following "Setsunatheque Code".

The album also includes solo versions of the track by both Tokino Sora and AZKi. AZKi

wrote the lyrics, composed the song, and directed it, while arrangement was done by

RD-Sounds, who wrote one of AZKi's song previous songs, "without U".

This is Tokino Sora's first attempt at a song with a cool vibe, and gives us a fresh glimpse

of her music. You can also hear plenty of behind-the-scenes talks and watch the music

video together with SorAZ at

【制作秘話!?】『紅藍クロニクル』リリース記念配信」

.

Click here for DOWNLOAD and STREAMING!
Track List
01. Kurenai Kuronikuru / SorAZ
02. Kurenai Kuronikuru / Tokino Sor
03. Kurenai Kuronikuru / AZKi
04. Kurenai Kuronikuru (Instrumental)