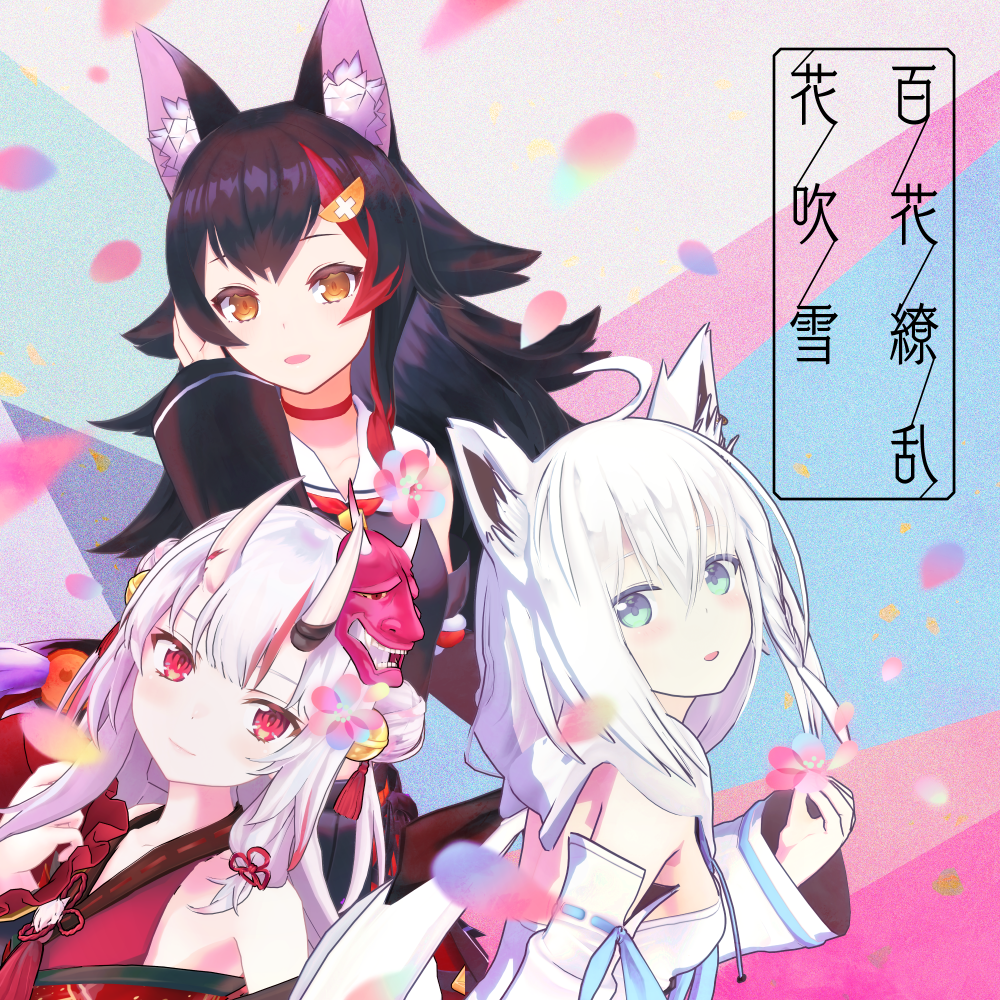 hololive IDOL PROJECT

Hyakka Ryoran Hanafubuki

Price:¥255 Product number:CVRD-018 2020/12/31 on sale

The third official song in the "Floral Circlet" series and the second of the 9 consecutive

weeks of original song releases.

This song features the vocals of Shirakami Fubuki, Nakiri Ayame, and Ookami Mio.

The three singers' powerful voices combine with the song's dynamic melody which

includes Japanese instruments such as the shamisen and shakuhachi.

Click here for DOWNLOAD and STREAMING!