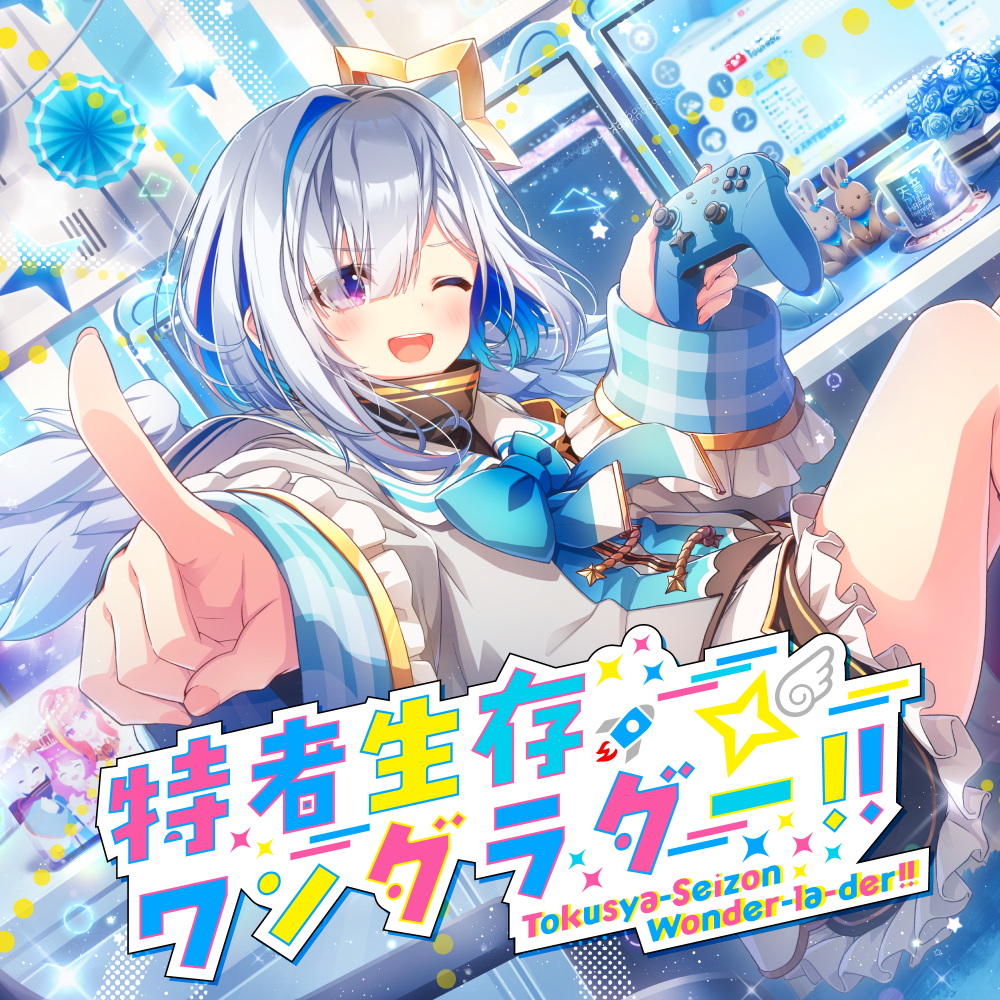 Amane Kanata

Tokusya-Seizon Wonder-la-der!!

Price:¥255 Product number:CVRD-066 2021/8/19 on sale

Kanata's first original song!
The song was produced by Tomoya Tabuchi, music producer and bassist for the rock band "UNISON SQUARE GARDEN".
The song's lyrics portray Kanata's thoughts and feelings; this upbeat track is perfect for
concerts and will have the crowd shouting "wonder-la-der-la" along with the song!