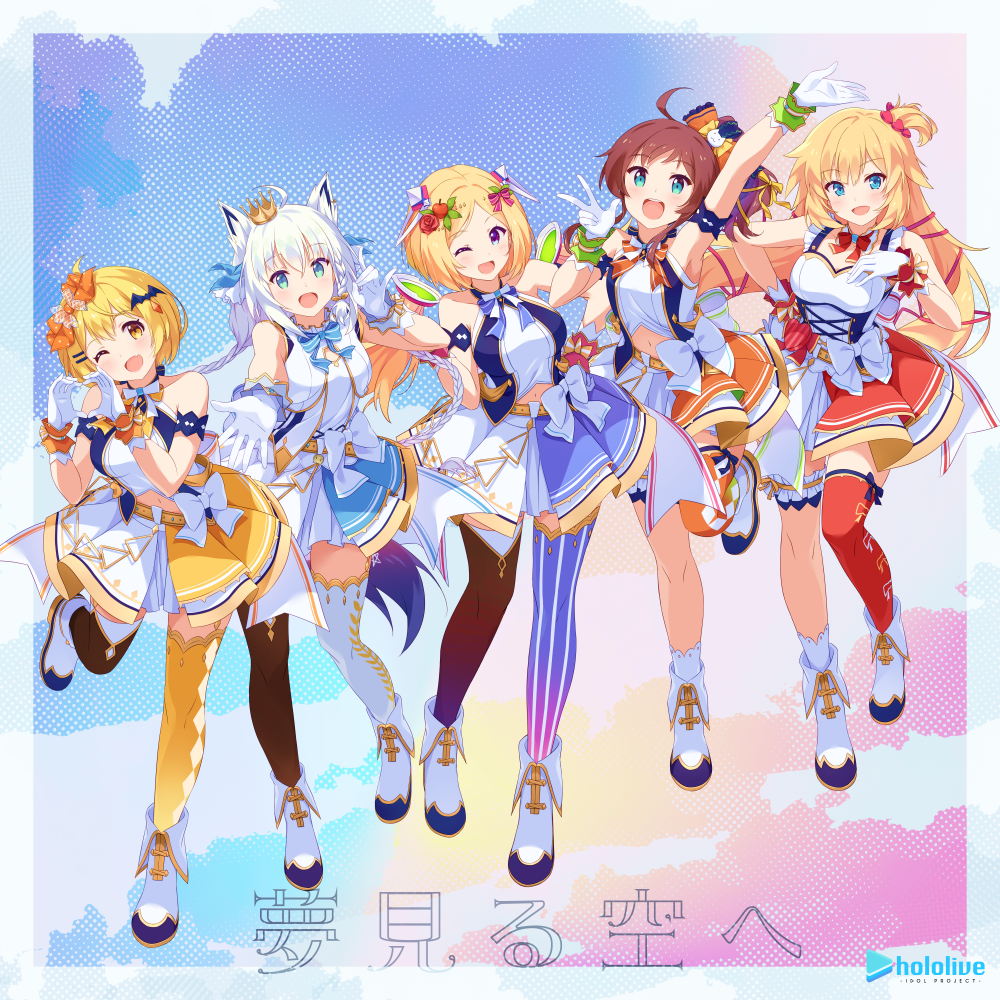 hololive IDOL PROJECT

Yumemiru Sora He

Price:¥255 Product number:CVRD-002 2020/2/17 on sale

hololive's second original song.

It is sung by Akai Haato, Aki Rosenthal, Shirakami Fubuki, Natsuiro Matsuri and Yozora

Mel.

It was first revealed at hololive's first group concert "hololive 1st fes. – non stop story",

which was held at Toyosu PIT on Jan 24, 2020.

Click here for DOWNLOAD and STREAMING!