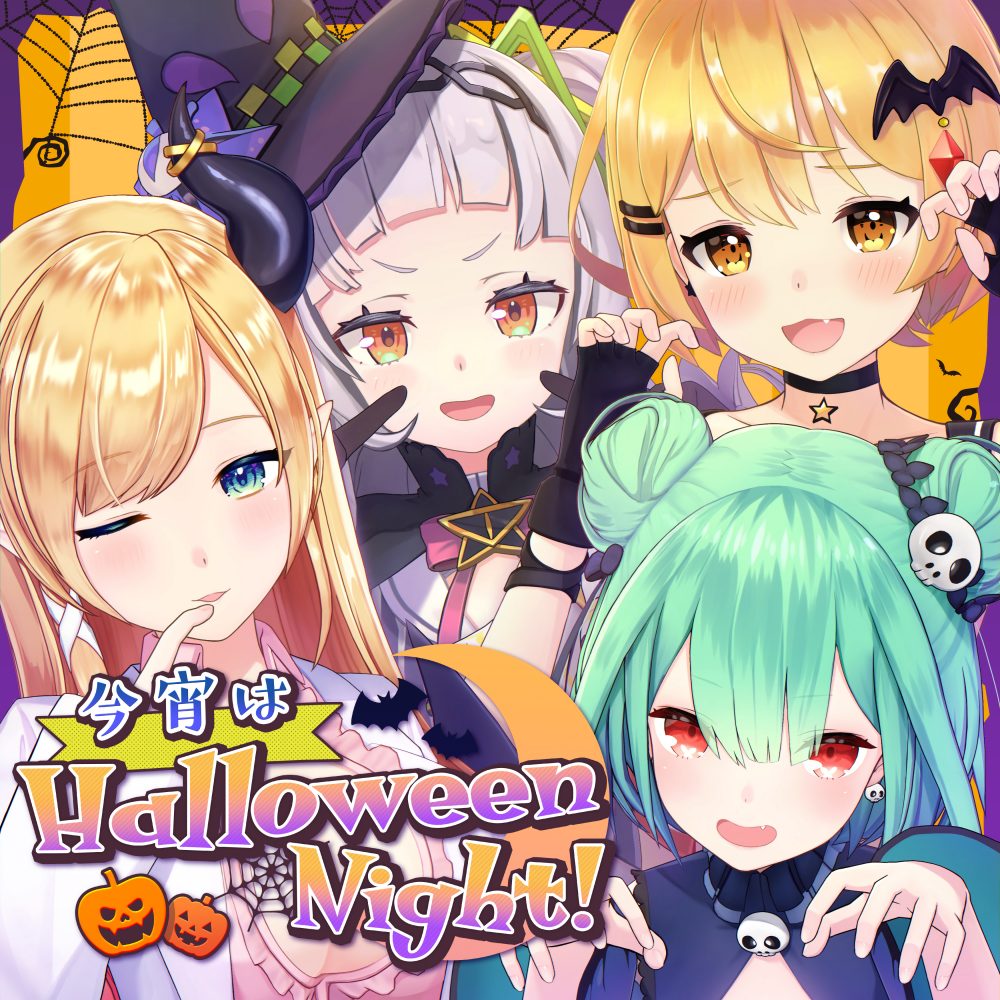 hololive IDOL PROJECT

Halloween Night, Tonight!

Price:¥255 Product number:CVRD-011 2020/10/22 on sale

The first official song of the "Floral Circlet" series.

This song is sung by those hololive VTubers born from realms of spirits: Yozora Mel,

Murasaki Shion, Yuzuki Choco, and Uruha Rushia.

This party tune depicts the diversity of those members from different worlds

enjoying Halloween together.

Click here for DOWNLOAD and STREAMING!