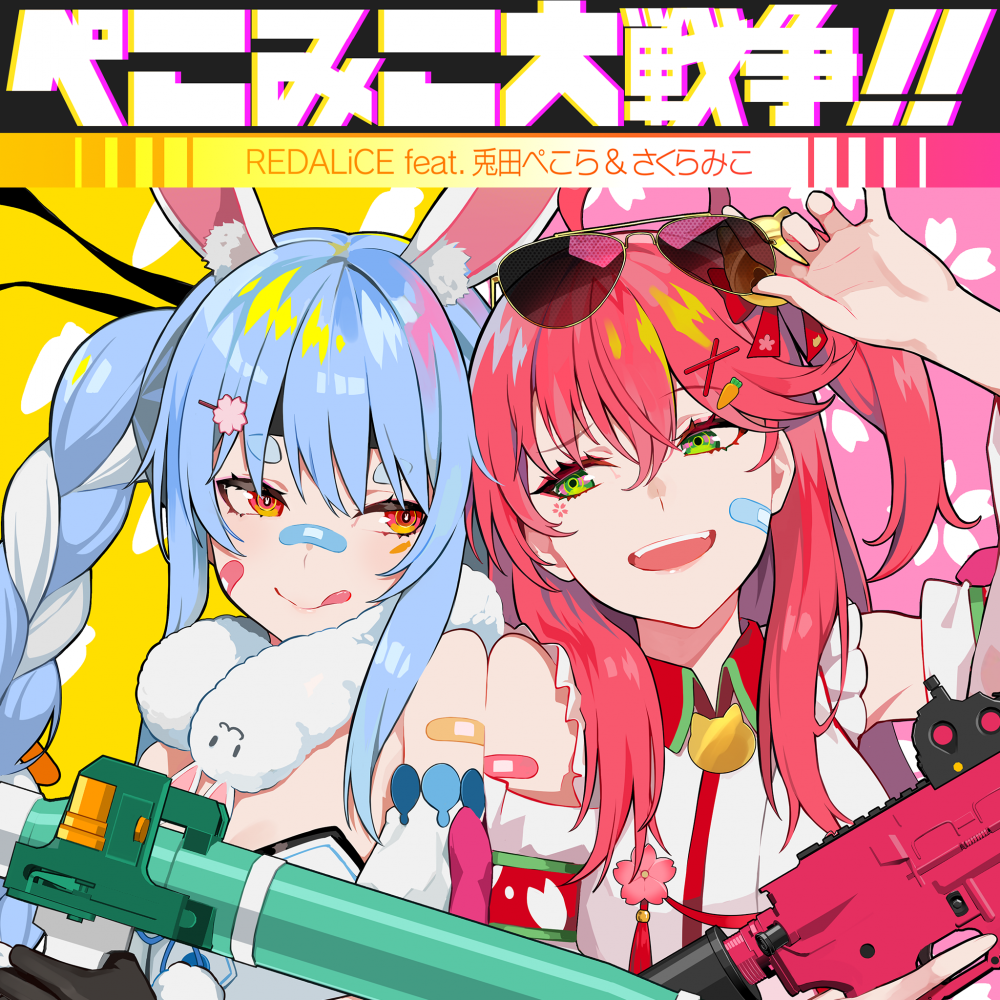 REDALiCE feat. Usada Pekora & Sakura Miko

Pekomiko Daisensou!!

Price:¥525 Product number:MAQLT-00322 2020/11/21 on sale

Created in collaboration with the arcade rhythm game "WACCA", as part of their second

round of songs for the game. This song showcases both talents' individuality and amazing chemistry, resulting in an original work that is uniquely "PekoMiko".

Click here for DOWNLOAD and STREAMING!
Track List
01. Pekomiko Daisensou!!
02. Pekomiko Daisensou!!(Instrumental)