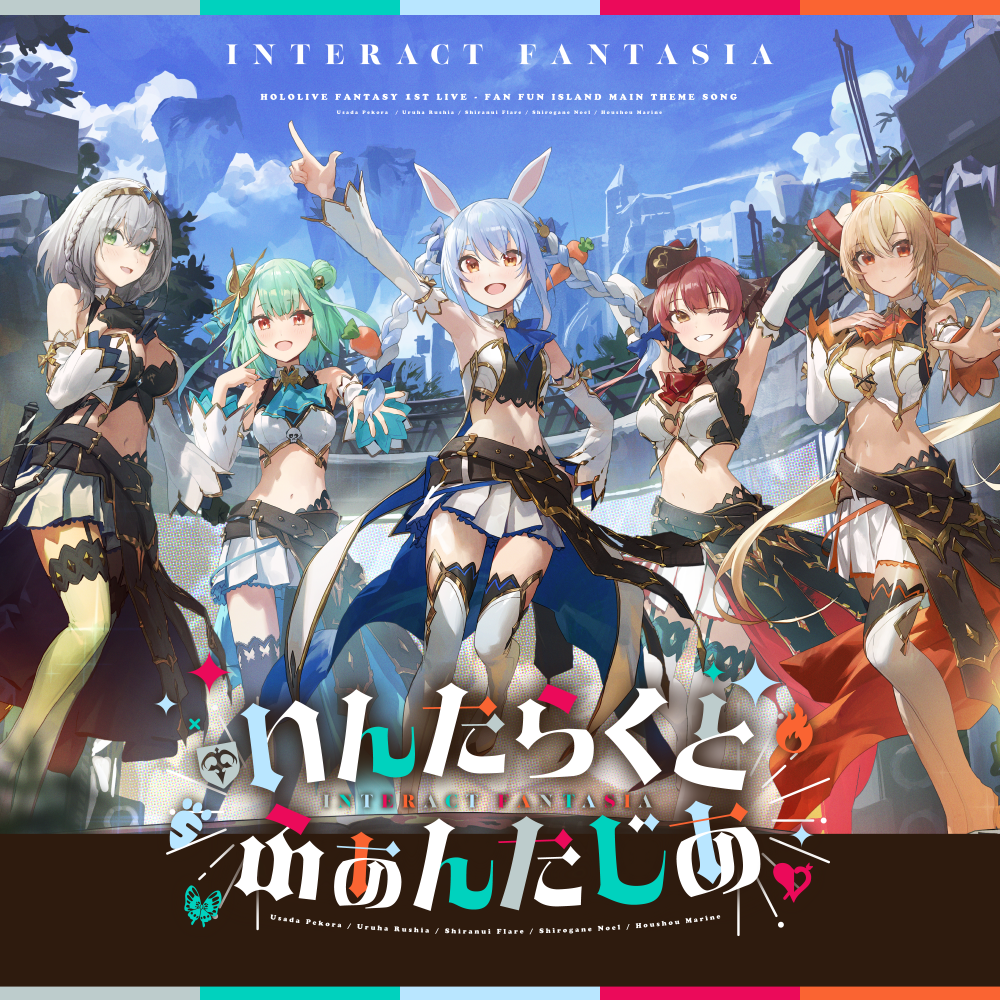 HOLOLIVE FANTASY

Interact Fantasia

Price:¥255 Product number:CVRD-091 2021/11/22 on sale

An original song created for hololive 3rd Gen's first concert.
It is a fantastical and fun song, created especially for the 3rd Gen talents.
The song was written and composed by Morimoto Ren, who also wrote and composed
"Taisetsu Photograph" and "Plasmagic Seasons!".