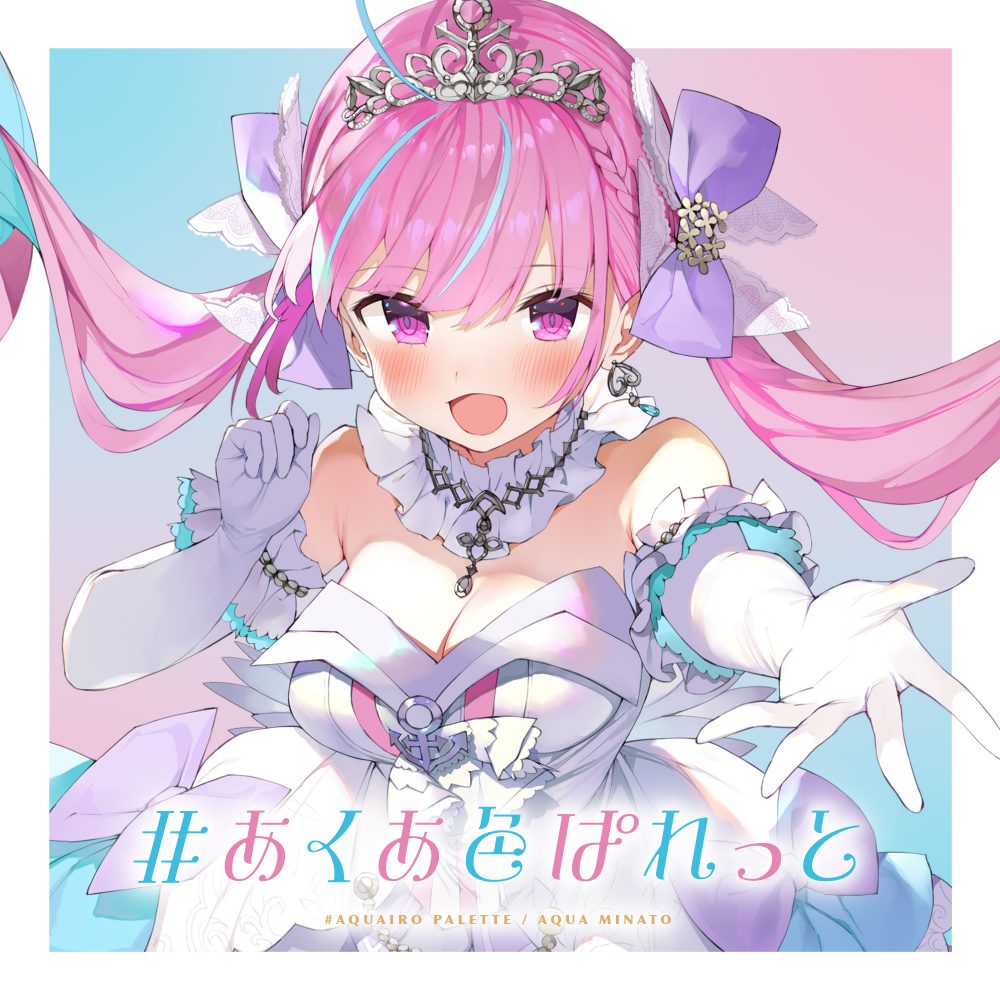 Minato Aqua

#aqua iro palette

Price:¥255 Product number:CVRD-007 2020/8/29 on sale

Minato Aqua's first original song.

It is a cute, but somehow slightly sad pop song that perfectly matches Aqua's gentle voice.

She sang it during her first solo concert "Minato Aqua Anniversary Concert 2020 – Aqua

Super☆Dream♪", and mentioned that she put a lot of thought into everything about the

song, including the composition, lyrics, and title.

Click here for DOWNLOAD and STREAMING!