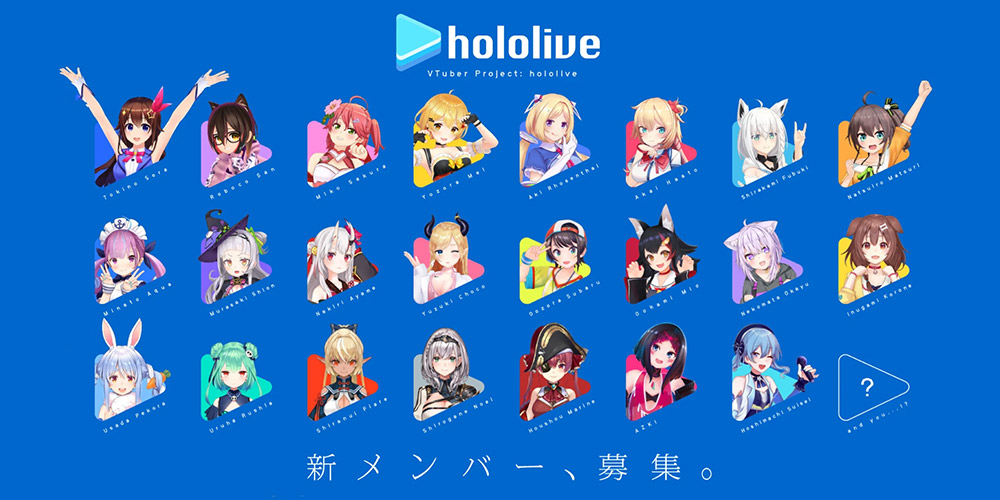 VTuber Auditions
The VTuber agency "hololive production" is currently not holding auditions for those who have content distribution experience (games, songs, creators) and would like to challenge themselves as a VTuber by providing the basis for an original character to support their VTuber activities. Stay tuned for when we begin the next round of auditions!
Apply
Complete Support Structure
We offer a full support system to help you with your VTuber activities.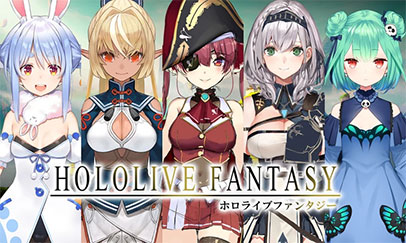 Exclusive Characters Provided
A popular illustrator will create your very own character!
A popular illustrator will design an exclusive character for you and we will create a Live2D model for your use as a VTuber.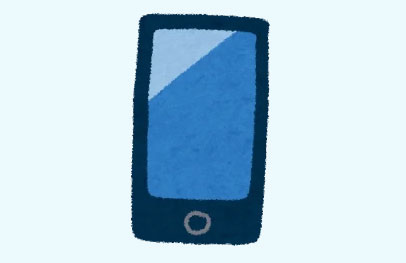 Equipment Rental and Purchase Support
In addition to renting an iPhone free of charge, used for content distribution.
Guidelines
This audition is available for those who are able to confirm the following:
You must be able to deliver content continuously for at least one year.
You must be able to deliver content at least 3 times a week (content provided after getting home or on your days off while you're studying or working is fine).
You have a proven track record for content distribution (including, but not limited to, games, songs, and illustrations).
You must be 18 years of age or older.
Schedule
Selected applicants will be contacted within two weeks of applying
1.Initial Screening

If successful, we will contact you within two weeks of your application
2.Interview

We will meet with you in person at our office, or by phone.
3.Debut Confirmation

After the debut decision has been made, we will provide the character!
We're looking forward to your application!
Aim to become a VTuber who will make fans go wild the world over!
Apply